Organisers Care about Women in Motocross
After a successful first season the BWMA (British Womens Motocross Association) is looking forward to it's second year with more riders and a new 85cc Youth class. Formed by Vicky Marriott and her father Howard Marriott to give the UK girls a structured Championship and a pathway to European competition giving them experience to progress to World Championship level.
As last years title sponsors Westermans International are really happy continuing to support the series.  After a successful inauguration of the British Women's MX Championship, our family business did not hesitate when Vicky and Howard Marriott approached us to continue to be the title sponsor of the 2018 season.
Our Founder, Peter Westerman made sure from the start each and every one of his family had to love motorbikes.  Even at 82 he is still riding his 1200cc BMW around the UK. When attending the 2017 series, he was astounded but delighted to witness young, determined girls prove themselves on some very difficult tracks.
The whole family enjoyed last season at the side of the track.  To watch the girls skills improve and grow in confidence was brilliant.  Giving the ladies chance to represent Great Britain at the European IMBAs is a very proud achievement not only for the girls for also for our business.
We wish all the Riders the very best of luck for 2018 and can't wait to be at the first round in April.
In addition to Westermans International, BWMA retain BelRay as sponsors of the Holeshot prize for each race in each class, Ducksmart Bike Cleaner, continuing their support with registration prizes, Mark Monaghan from Rapid Moto Distribution.
New sponsor Duke Energy Drink, Dukes founder Nick Fratitni said "DUKE Energy is a brand that admires strong athletes, that's why they are delighted to be sponsoring the BWMA for the next three years. Howard and Vicky have provided a great platform for female motorcross in Britain, harvesting talent from across the nation and all sponsors are privileged to have the opportunity to be part of the journey.
Other vital support comes from Pro-Active Resolutions sponsoring the Fastest Lap in each class with a sports watch for the rider with the most fastest laps in each class at the end of the season, 1stMX for sponsoring the Coaching structure for 382MX Racer Development Program and UK Carpbaits for supporting the IMBA team with traveling expenses.
The championship is run in conjunction with the AMCA and with that allows our top championship riders the opportunity to compete for the Great Britiain IMBA European Ladies Championship. Last years British Championship winner Bethany Farmer was also the highest placed British Girl ever with an overall 5th place. With this confidence she is now competing in the full Womens GP Championship this yeae.
The series is becoming recognised as a major UK Motocross Championship with many of the girls securing some great sponsorship deals for the new season.
Bethany Farmer – Champion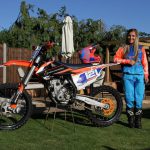 Last year was a really good year for me, I won the British Women's Motocross Association Championship and also got 5th in the IMBA European Ladies Champion so I was really pleased with that. This year I'm hoping to defend my British title and also to compete in the world championship at a competitive level, I am really excited to do this as it's a big step and has been my dream since I was 6 years old. My sponsors for 2018 are; Fatree5, Nils oils, King and Stevens, Southern Cross Packaging, Chris Churchill, Boxhall LTD, Busy Bee Preschool.
Leonni Tighe – Runner up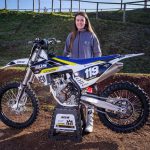 The BWMA championship in is a really organised, well ran and friendly championship to be involved with. I came away with 2nd overall in the championship last year and with great support from Chad Yarranton at IDS transport | Passion racing this year I hope to be running up there again taking each race as it comes. Chad Yarranton – "Having followed Leonni's progress over the past 12 months her hard work and commitment didn't go unnoticed. The BWMA Championship is something completely new to me but I'm excited to be supporting the series through one of their many riders. I would like to take this opportunity to wish Leonni and her family the best of luck for this season"
Catherine King – 3rd place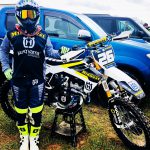 The 2017 season was consistent and a positive one for me, achieving strong 3rds in both the BWMA and Acerbis Nationals I was the first to be crowned Belray holeshot champion topping the table with a round to go. This year I will be competing in the BWMA with the aim of improving my final position and have been chosen to represent GB in the IMBA which will mean travelling around Europe with the aim to finish top 10 overall. I must say a very big thank you to everyone backing me especially Midwest Racing Husqvarna, GPgraphics, Route2fitness, Dixonhealth, Gibson Tyres, Mindfx, Rip&Roll, Rockoil, RFX and FMF
Chelsea Gowland – Championship leader before Injury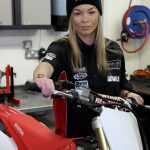 Last year I competed in the BWMA Championship on my 5 year old Honda with little chance of being able to afford anything newer. My early performances by winning all my races and pushing Steffi Laire for the lead in the last race of the GB IMBA round before breaking my ankle, was enough to get me recognised by Redline Motorcycles who have supported me on a brand new Honda this year, with further support from the BWMA's 382MX Rider Development Program, BelRay, Axo, Rip'N'Roll, SPS Suspension, She Who Dares Clothing. This wouldn't have been possible if it wasn't for this great championship.
Ellie Sleightholm – New to Championship
I chose to enter the BWMA Championship this year as it was clearly evident how much Howard and the organisers care about women in motocross. It looks like the championship is going to be the most competitive yet and I'm really looking forward to mixing it up with the fastest girls in the UK! . Last year I was on course to finish 2nd in the Acerbis Championship before breaking my arm.  I'm a rider for Honda UK with support from Craigs Motorcycles, MC Hub, RaceFX, Seven MX, Bell Helmets, Alpinestar Boots, RipnRoll Goggles, Planet Suspension and Putoline.
Ciara Robertson – 7th place, Scotland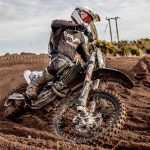 The 17 year old rode with the BWMA last year and finished a comfortable 7th. "This year i hope to make it on the podium after all the winter training. I'm looking forward to the IMBA europeans this year, gaining valuable experience which wouldn't have been possible without the BWMA. My support comes from my Dad who drives me all over the UK and now Europe.
Image Credit to madmaxmedia
New for 2018, 85cc Youth Championship, nurturing the champions of the future. We have a strong line up for the first season attracting riders from the south coast of England to Scotland.
The first round is a two day Easter meeting on 1st and 2nd of April at Grittenham organized by the Devizes AMCA club. You can follow the progress of the British Womens Championship and the IMBA Championship by reading the reports in TMX and following the Facebook page and the website www.bwma-uk.com