Westermans International are now pleased to be able to offer this much sought after AC/DC SINGLE PHASE HF Tig welding machine.
Suitable for maintenance and repair for the welding of Aluminium, Steel, Stainless Steel and Copper in a variety of industries including car body work and steel fabrication.
With many great features like "Flexible Voltage" and PFC technology, this TIG welder is a very popular choice amongst many welders around the world. Also featuring 3 modes – Pulse, Spot and 2T/4T and 5 memory settings to save data.
A TIG 208 model is also available, this includes a water cooling unit for the torch.
For more information on this product, please click here, or to make a direct enquiry to our Sales Director Craig Westerman, please click here.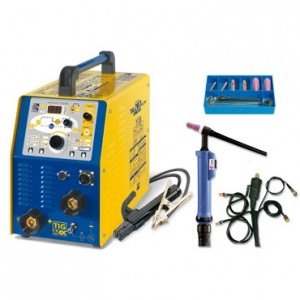 We can also offer many more machines from GYS that are a great value option to suit many applications and purposes. Just contact us via email or phone +441162696941 for more details.