Gathering Speed and Recognition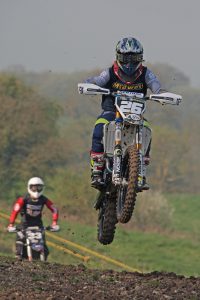 Despite the Westerman gang being absent from the first (2nd) round of the 2018 championship the reviews and comments of the expanding women's class and newly formed youth class was really positive.I am told I missed some awesome riding at the two day event at Bushton on 22nd April.
It is great to see that in only the 2nd year, the MX girls from around the country, realise that the BWMA Westermans International Championship is the best way forward to compete in Europe and eventually the World.
The publicity from the previous season means there are more and more sponsors interested in helping many of the girls to achieve their dreams.  With the support from local businesses some riders have new bikes and kit, this is a massive help.  Other support the Championship with prizes for Hole Shots, fastest laps or prizes of energy drinks.
MX is an expensive sport and maybe this is your chance to be behind one of the girls you on or off the track?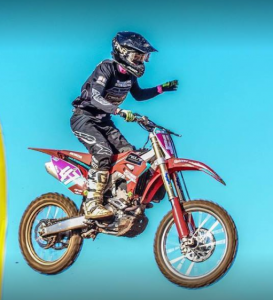 Any contribution no matter how small would make a great difference to all of these girls and their families.  £50 would cover an entry fee, £100 could go a long way towards travel expenses.
If you support a rider you get a mention in publications and on the BWMA web site, perhaps even the local or national papers.
It is a great feeling for our welding equipment supply business to know we are giving all girls a chance to be amazing, talented sportswomen.

If you would like to know more please get in touch with myself, Vicky (below) or Howard Marriott.
Sunday 13th May 2018
I am really looking forward to Brookthorpe, to catch up with the girls, parents and see the youth team in action for the first time.
If you are in the Gloucestershire area try and go to watch the girls racing, there are some fierce battles out on the track competing for the title and some serious prize money and of course a place on the GB team.
Thanks
Claire Spillane