Automated Welding Systems for Wind Towers

Why do we need wind energy?
The world is getting hotter, in fact by 1°C on land over the last 100 years, that human activities, particularly the emission of greenhouse gasses, are the cause.
The energy sector is by far the biggest source of these emissions, to tackle climate change we need to move away from burning limited fossil fuel reserves to more sustainable and renewable sources of energy.
The world political consensus is that we need to see more renewable energy. Governments are setting targets.
India: Currently, India has an installed capacity of more than 27 GW of wind energy making it the 4th largest in the world. In 2015, the Ministry of New and Renewable Energy (MNRE) announced a 60 GW target for wind power by 202, and to raise the share of non-fossil fuel power capacity in the power mix to 40% by 2030
Mexico: Wind power currently produced in Mexico is enough to meet the power needs of 525,000 households. Investment to date in wind farms exceeds 5 billion US dollars, with more than 1200 wind generators operating in the country. By 2018 investments in wind farms are expected to increase to close to 14 Billion US Dollars.
South Africa:  The country stands without the shadow of a doubt as the major contributor of the wind industry of the entire African continent. Since 2011, a total of 1,170 MW of wind turbine capacity has been built and another 840 MW is currently in the pipeline. Overall, South Africa is aiming to install 8,400 MW of wind capacity by 2030.
Wind power is a well proven and cost-effective technology and expected to be the main way in which industry responds so becoming an important source of electricity in years to come.
Automated Welding Systems for Production of Towers

The 'can' sections can be fabricated using Lincoln or ESAB Power Source Supplies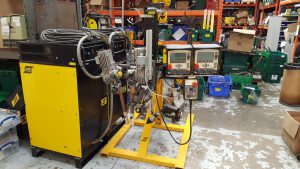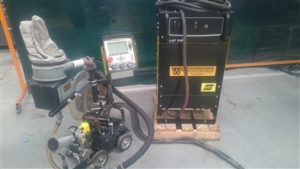 The longitudinal welds in sections of wind turbine towers are efficiently produced with Submerged Arc Column and Boom welding system that manipulates a tandem single or twin welding head with flux feed and recovery systems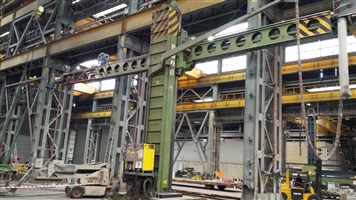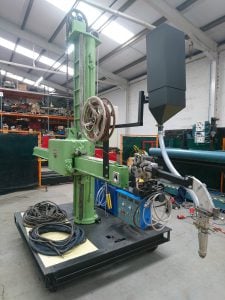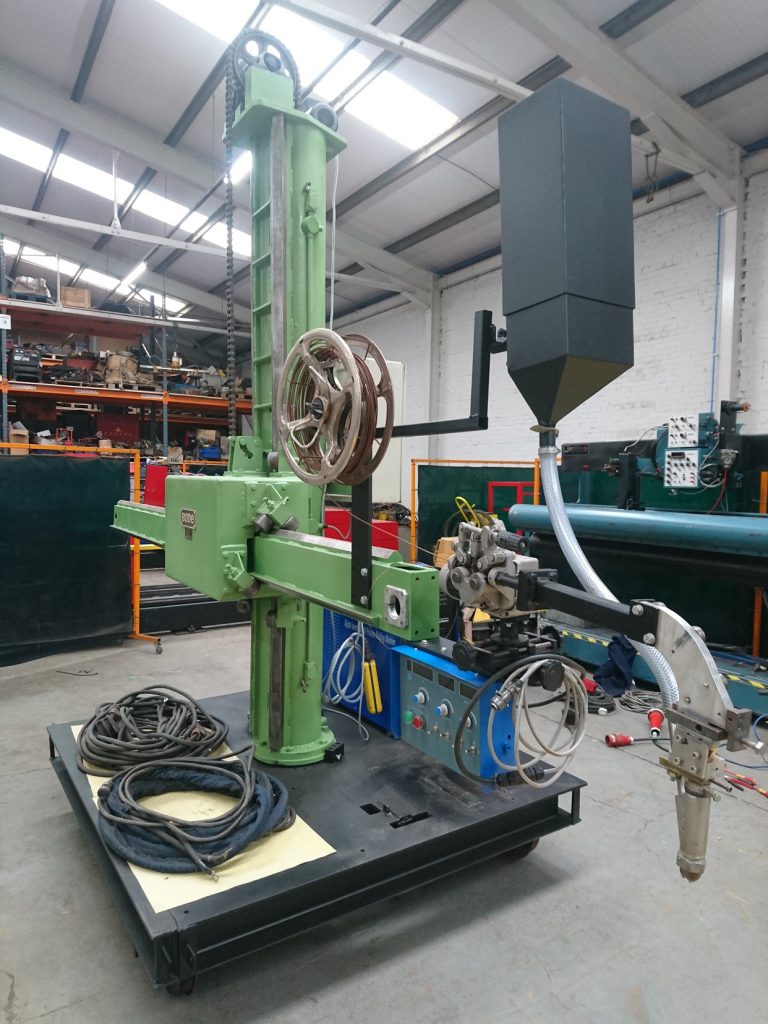 We have over 400 new, used or refurbished machines in stock for all types of welding and fabrication used for production in the renewable sectors; solar, ocean, hydropower, biomass, geothermal resources, biofuels and hydrogen.
Please contact us for more information if you are looking to buy high-tech equipment to improve your production capacity but at an affordable price.
If you have any stories you would like to share with our global network, please get in touch.