First in the History of British Motocross
A Championship solely for Women

The British Womens Motocross Association, BWMA is a totally new organisation formed to promote, encourage and develop women's motocross in the UK.
Being involved for many years in the MotoX world, Westermans International are proud Sponsors of the British Women's series.  This is a long awaited open class for girls aged 13 and above on 85cc to 450cc in the British 2017 Championship.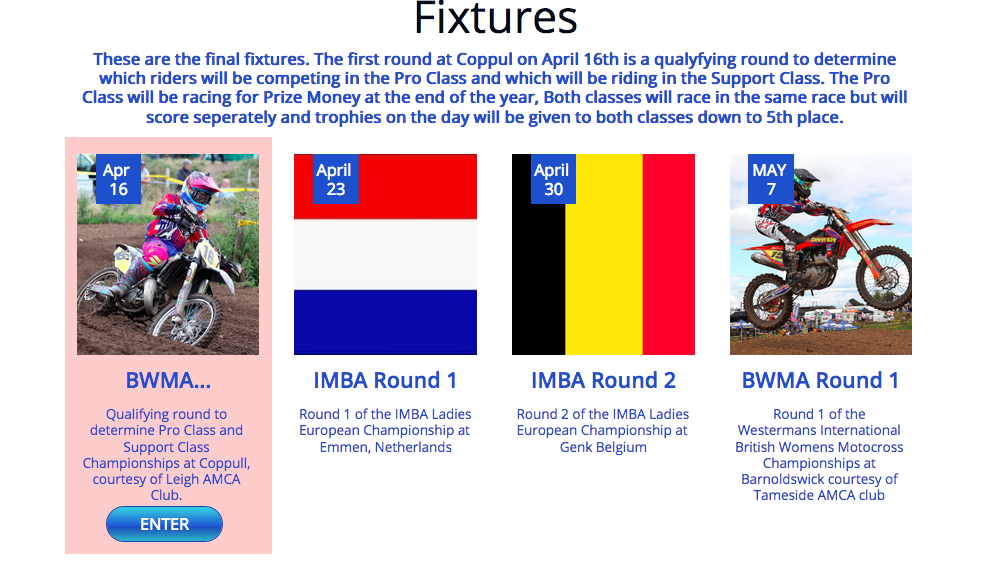 The organisation is affiliated to the AMCA and the rounds will be run by the AMCA clubs. For a fledgling organisation this is ideal and for the girls this means that it can give them a pathway to European Championship racing with the IMBA and helps develop a structure for all the girls to fulfill their potential.
Why not get involved?
Whoever you are, this sport is exciting, energetic and great family fun time no matter what age you are.  For more details on a British Women's MotoX news, races and results follow our link here to the BWMA web site
Follow our Blog with race meeting dates, results and action photographs of these talented sportswomen through the season, both here in Europe.