The Association of Welding Distributors is a 45 year old organisation and the true voice of communciation and information in the UK's welding industry.
The Team at Westermans International welcomed Officials and members to our facility for the Investiture of Peter Westerman as the President, a role he will hold for 2 years.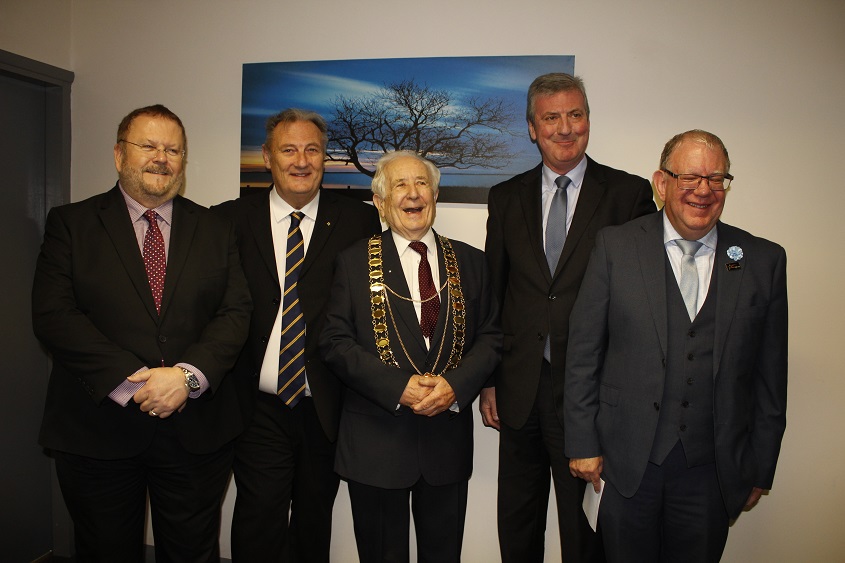 The AWD represents large corporate companies, manufacturers, wholesales, distributors, welding training schools and the welder him or herself, all are members.
Bob Stacey of Lorch attended the ceremony and lunch to hand over the title of President after holding this prominent position for the past 2 years. After an opening speech thanking Bob for his commitment, AWD board members Adrian Hawkins, Dave Ellwood and Lee Darton said a few words about Peter and his new prestigious title.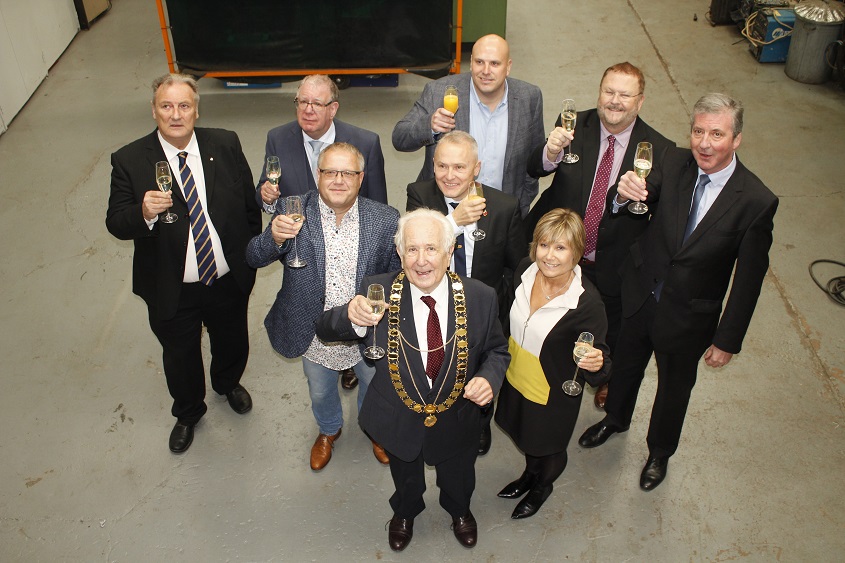 Including his involvement in the welding industry for over 55 years, his positive force behind his successful family run business Westermans International, his founder member status and that he probably has forgotten more that most of us can remember.
It was acknowledged that along with sound professional business ethics, kind nature and generosity, Peter is a very well known character – cheeky chappie – likeable rogue – who believes you need to listen and communicate with your colleagues and like-minded business partners to make a difference in what is a difficult time in the UK's history.

Dave Ellwood, Britannia Welding Supplies
Peter, honoured and extremely proud as he was presented with his Presidential Chain watched on by his son Craig, daughter Claire and Mark Reaney, all Directors of Westermans, heard Peter's promise to continue with everlasting passion to ensure the welding industry is seen in the very best light and to encourage training and education.
"I am as passionate today as in the beginning of this great industry. It has given me and my family a wonderful life. I am looking forward to visiting current and old members to promote such an established organisation. Hopefully at the same time increase membership. The industry needs the AWD, more today than ever before, to promote awareness, recruit more welders, encourage females into welding and show the world that Britain has still a very strong and one of the best welding work-forces in the world.

Peter Westerman President AWD Nov 2019
In attendance were Adrian Hawkins, Jennie Hawkins, Dave Ellwood, Lee Darton (AWD) Bob Stacey and Matt Stacey (Lorch). Darren Isted (Editor of the Welding World). Bryn McLatchy (INE) Ian Davies (Ian Davies Welding) and our team at Westermans including 3rd generation grandchildren of Peter – Haidee and Luke who work at our Leicestershire firm.