Are you looking to update your fleet of welders, but can't find anything with reliability and value for money?
Are you considering a Chinese manufactured machine??
Don't! Merkle have the answer…
A German manufacturer of welding equipment and technologies established since the 60's, producing technologies like DeepARC, ColdMIG and TEDAC torch functionality. Merkle's Mobi range of MIG, TIG and MMA welding machines provides stand alone quality, reliability and functionality for a very competitive price – and 3 years warranty!
The MobiMIG range are compact and lightweight, making them a great choice for a portable MIG welder. Ranging from 25-300A, they are perfect for car body shops, farms, repair and building sites etc. and welding wires 0.6 – 1.0mm.
They also feature a ColdMIG option for welding thin plates, open roots with excellent gap bridging properties – the only other manufacturer to develop technology similar is Fronius.
TEDAC torch technology comes as standard.
DC TIG & MMA functions are also featured, and the machine is also suitable for gas-less welding using self shielding wires.
The MobiMIG really is a stand alone machine in today's market!
Below image is MobiMIG 180K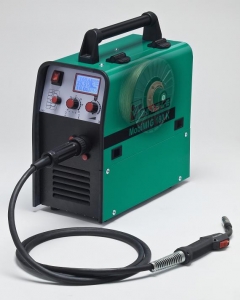 In addition to the above compact MIG welder, Merkle also offer a DC TIG welder in the form of the MobiTIG range.
A unit hard to beat for function and price, the MobiTIG range of DC TIG welding machines are available as single phase or 3 phase machines, providing up to 280A welding power.
Featuring KHz Hi frequency pulsing (50-12000 Hz)  – brilliant for small deep beads as the welding Arc is concentrated, reducing the heat affected zone and increasing penetration.
There is also a spot welding function in conjunction with high frequency pulsing – excellent on thin materials like silos, heating/air conditioning, trunking etc.
Mobil versions of each model are also available – having their own storage compartment for the welding torch, earth etc – making them even more portable!
Below is the MobiTIG 190 DC Mobil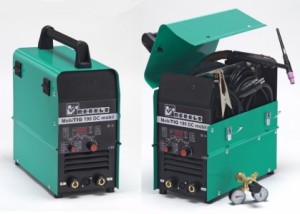 Westermans are UK distributors for Merkle, and can provide the full range of Merkle welding machines – compact MIG welders, Synergic pulse MIG welders, AC/DC TIG welders, MMA machines etc.
Because we deal in used and refurbished welding equipment, we can also offer part exchanges on your used welding machines for new Merkle welders.
Visit our website for more information.