British = Steel – Band – Quality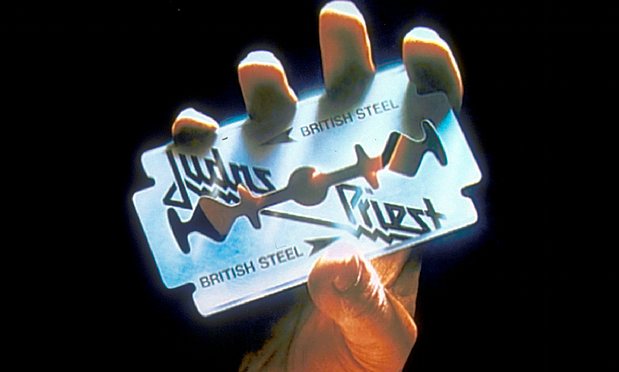 April 2016
Greybull is said to want to revive the brand because of its simplicity, resonance and association with quality, despite British Steel's mixed record and history of industrial strife under state ownership. The heavy metal band Judas Priest released the album British Steel in April 1980, shortly after a three-month strike by the company's workers secured a 16% pay rise.
Union leaders are due to meet on Monday to plan their next moves in the battle to save the steel industry, which has been damaged by falling prices, high energy costs and a glut of cheap Chinese steel.
Roy Rickhuss, leader of the Community union, said: "This meeting will be a key moment in our campaign. We have an entire industry to save and not a lot of time to save it. We must also ensure that we hold Tata to a commitment to be a responsible seller and honour its moral and social duties to UK steel communities."
Judas Priest
British Steel saw the band reprise the commercial sound they had established on Killing Machine. This time, they abandoned some of the dark lyrical themes which had been prominent on their previous releases, but some of it still remains. British Steel was recorded at Tittenhurst Park, home of former Beatle Ringo Starr, a recording studio located on Tittenhurst's grounds, after a false start at Startling Studios in December 1979. Digital sampling was not yet widely available at the time of recording, so the band used analog recording of smashing milk bottles to be included in "Breaking the Law", as well as various sounds in "Metal Gods" produced by billiard cues and trays of cutlery. It was released in the UK at a discount price of £3.99, with the advertisements in the music press bearing the legend "British Steal". Songs "Breaking the Law", "United", and "Living After Midnight" were released as singles.
High Demand Stainless Steel Product 
With razor blades being in a constant demand, shop lifting has always been rife and now  a billion dollar industry.
Shops such as Tesco's  and Sainsbury's have for many years fitted each carton with a security tag to deter thieves.  Now with the recent "fake" razor blades on the market that potentially can rip your face off how do you know if you are buying a genuine blade? Be careful even when buying from Amazon and Ebay as the BBC programme on "Fake Britain" showed recently, not even the original manufacturer could tell the packaging apart – it was not until they used them.
Fact:
In 1962, Wilkinson Sword introduced stainless steel razor blades and soon the company's blades made rapid gains in shares of the market, because one blade, though somewhat more expensive, could be used for a week. The earlier carbon steel razor blades rusted quickly enough that many people used a new blade each day. So, although Wilkinson gained a larger percentage of the market, the demand for razor blades declined to approximately fourteen percent of its previous level. This introduction gave Wilkinson a substantive market share and previous market leaders quickly responded by introducing their own stainless blades. The technology had been available for some time, but the market leaders such as Gillette, which held a patent on stainless blades, presumably knew that any gain for them in market share would be overwhelmed by the dramatic reduction in the size of the market.
The UK steel industry makes a valuable contribution to the economy. In 2014 it contributed almost £2.8bn to the UK balance of trade.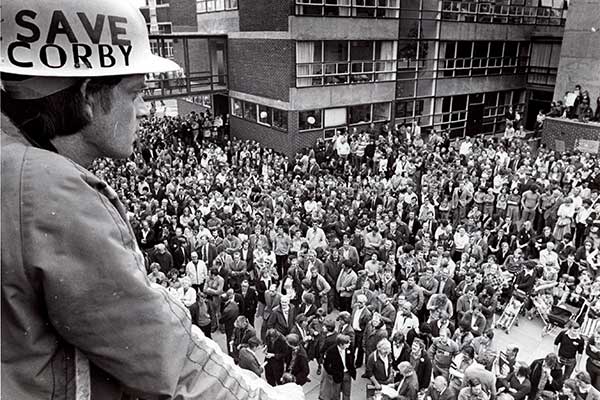 There are different grades and surface finishes of stainless steel to suit the environment the alloy must endure. Stainless steel is used where both the properties of steel and corrosion resistance are required.Stainless steel differs from carbon steel by the amount of chromium present.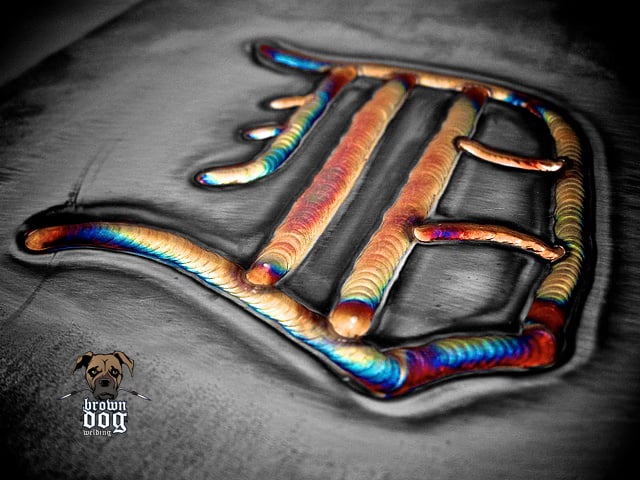 British Steel Corby was one of our biggest clients in our first welding equipment supply company.
Bosses at the publicly-owned British Steel announced in 1980 to cut half the workforce—75,000 jobs.
There were many striking similarities to today.
Let's hope and pray that Marc and Nathaniel Meyohas can salvage our Industrial Steel heritage.