Westerman's Little Elf
The Elf complete with bells A.k.a Craig Westerman our Sales Director



For those who know Craig, please take a look at this video
Never have we seen his little legs move so fast!!
We wish

all of our Customers, Suppliers, Colleagues and Friends




from around the world a very
Happy Christmas – Happy Holidays – Happy and Healthy 2017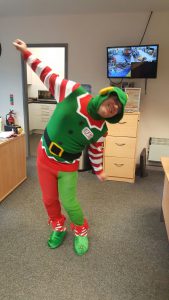 If you require a Quotation between 24th December and 3rd January, please email welding@westermans.com or complete the form online.  We will answer quickly.
The office will re-open on Tuesday 3rd January 2017 at 8am for normal business