Exactly a year since Crossrail's Tunnelling and Underground Construction Academy (TUCA) opened in East London, over 1,000 people have completed training courses at the facility, which has another 7 years to go before completion.
At the end of the 7 years, TUCA expects to have trained nearly 3,500 pupils, which will include 400 apprentices that Crossrail has pledged to take on during the project.
The creation of the academy could not have come at a better time, with Thames Tideway Tunnel, National Grid and EDF aswell as Crossrail requiring a huge skilled workforce to undertake the volume of tunnelling and underground construction work taking place in London over the next decade.
TUCA is the UK's only tunnelling and underground construction academy and has an unrivalled range of specialist plant and equipment to provide their students with the very best education on offer – aiming to replicate all key areas of a fully automated tunnelling project.
Setting new standards all the time, the Tunnelling and Underground Construction Academy provides the following training courses –
Pre-employment training to help local people access construction jobs
Tunnel Safety Card (mandatory requirement for Crossrail)
NVQ Level 2 Tunnel Operations (mandatory requirement for Crossrail)
NVQ Level 3 Supervisory Management
Working at heights and in confined spaces
Construction Plant Competence Scheme loco driver training
ConstructionSkills health and safety test
Sprayed concrete applications
Laboratory Technician training in materials testing
Apprenticeships in a range of tunnelling and construction related occupations.
Full list of training courses available at www.tuca.ac.uk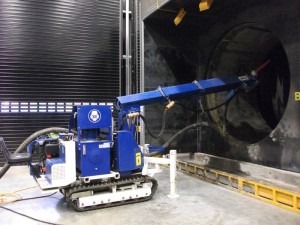 When Crossrail construction completes, TUCA will continue to operate as an independent, non-profit organisation providing tunelling and underground construction skills to the UK infrastructure sector, and will also act as the London centre for the National Skills Academy for Railway Engineering.
For more info, visit http://www.tuca.ac.uk/