We are delighted to work again with MGTS, an employer-led and membership-based, National Centre of Excellence for Education, Training, Development and Assessment, supporting both young people and adults in the development of competences associated with engineering.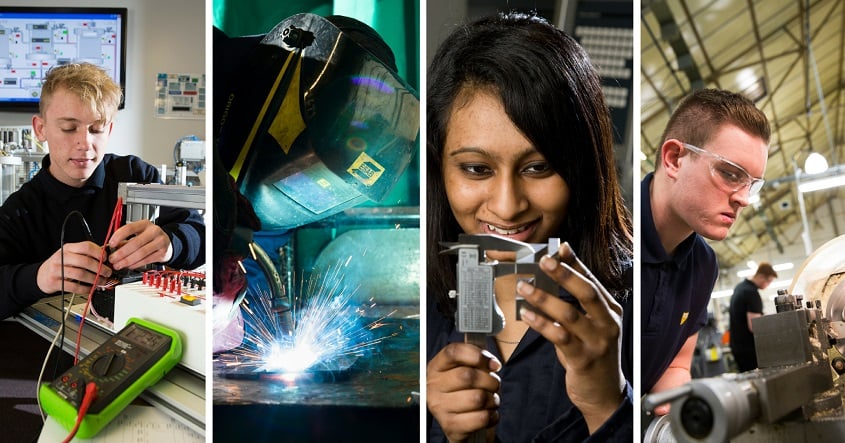 Midland Group Training Services provide training and and education to industry workforce in skills and knowledge associated with operation, maintenance and management of world class manufacturing, production and machinery reliant operational facilities.
Looking to add to their training equipment we were approached by Neil Russell, Centre Lead at MGTS to provide 8 machines with exactly the same specification.
Fronius TIG welding equipment is by far one of the leading brands on the market we like to supply. The reliability and quality of components were the perfect choice for the training centre in Coventry.
The machines supplied were Fronius 3000 magicwave ac/dc TIG welding systems complete with water cooling and foot controls. As you can see from the photo taken before we delivered they are ready for the trainee welders at MGTS centre in Coventry with new torches and regulators.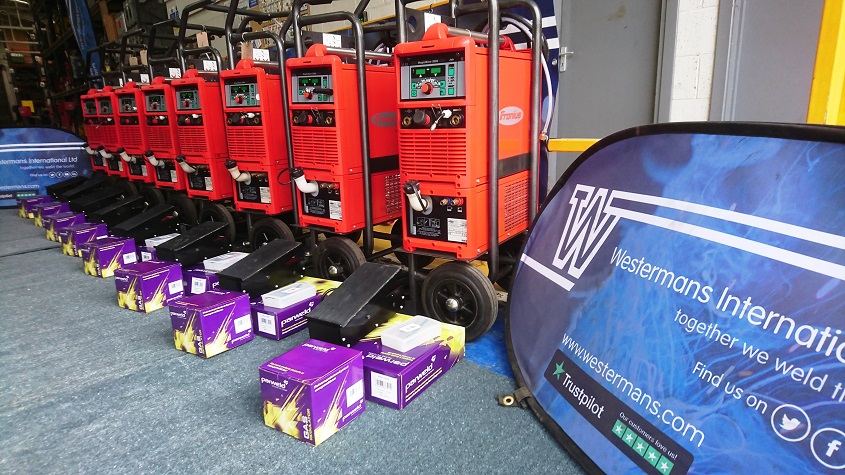 Neil Russell, Centre Lead
"The equipment provided by Westermans is excellent value for money, we have purchased top spec welding equipment which is as good as new. The service provided is first class and we have found that they will always try to meet your requirements within your budget."
Open Events for Engineering Apprenticeships
With a severe shortage of skilled, qualified engineers in the UK, there's never been a better time to enter the world of engineering. Go along to one of the Open Events and see first-hand what an Advanced Manufacturing Engineering apprenticeship can offer you.
WHO SHOULD ATTEND?
•School / College Leavers wishing to start their career in Engineering
•Parents
•Anyone wishing to re-train for a new career via an Engineering Apprenticeship
•We are seeking applications from candidates who have or are predicted to gain 5 x GCSEs (or equivalent). Grades must be A-C / 9-5 for Maths and A-C / 9-4 for English, Science and two other subjects. Also if you have completed AS, A Levels or BTEC National in Engineering and are looking for a challenging and rewarding career, we'd love to hear from you.
DATES / LOCATION FOR COVENTRY
Gulson Road, Coventry, (Use CV1 2JJ for SatNav)
•Tuesday 26 March – 16:00 – 19:00 – CLICK HERE TO BOOK YOUR PLACE
Why did you choose engineering?
Shauna chose to train as an engineer. Read her Case Study to find out why.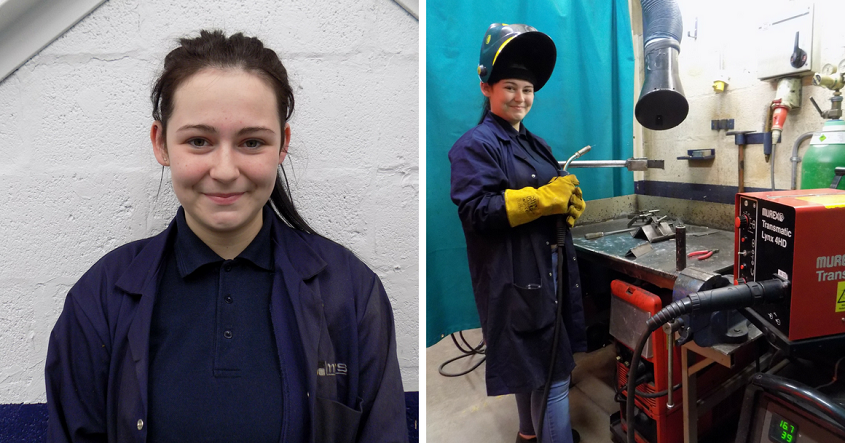 TIG Welding – Up-Skilling and Multi-Skilling
Midland Group Training Centre provides courses for experienced, skilled welders.
Manufacturers are required to work to maximum capacity or risk losing their market share in today's fast-paced, competitive marketplace. For a plant to achieve full potential its technical staff need to possess and apply high levels of mechanical, electrical, fabrication and other specialist competences.
Who should participate?
Experienced welders who require updating and also personnel who require an introduction to the welding process.
Programme Benefits
By the end of the programme participants will be able to:
Understand of the correct use of the associated welding equipment
Understand the hazards associated with the process and the control measures required
Apply practical skills on a wide variety of applications including company specific applications
Each course delegate will receive a training record detailing the competences achieved during the course which is signed by both the Candidate and Tutor
Certification:
Welder approval certification is available upon request (BS4872 : part 1 & 2, EN287/ASME).
Practical exercises covering a variety of common joint configurations, welding positions and material thicknesses.
The above covers the common core skills required to utilise the GTAW process safely and correctly.
Courses will be tailored to suit individual company requirements and where possible utilise company specific components.
Duration:
1 day theory plus practical days to be determined.
Find about more about training at MGTS from this link