Saturday 27th September Peter Westerman presented the British ladies and girls motocross winners with trophies and prize money
The Peter Westerman Trophy was presented by the man himself to 2nd time Ladies Pro Champion Chelsea Gowland. Well deserved after a perfect season, winning every race at the BWMA events.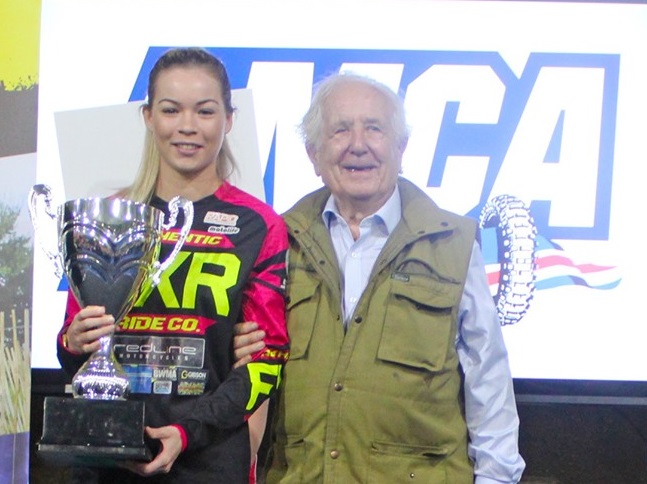 The showground in Stafford hosted the 2019 Dirt Bike show for the first time. The BWMA is sponsored by our company and many others.
We have the same aim – to recognise the girls for their guts and talent.
2nd time winner of the Westermans International BWMA Championship, Chelsea Gowland received her Trophy from Peter Westerman along with her prize money of £1500 and gifts from several sponsors of the series.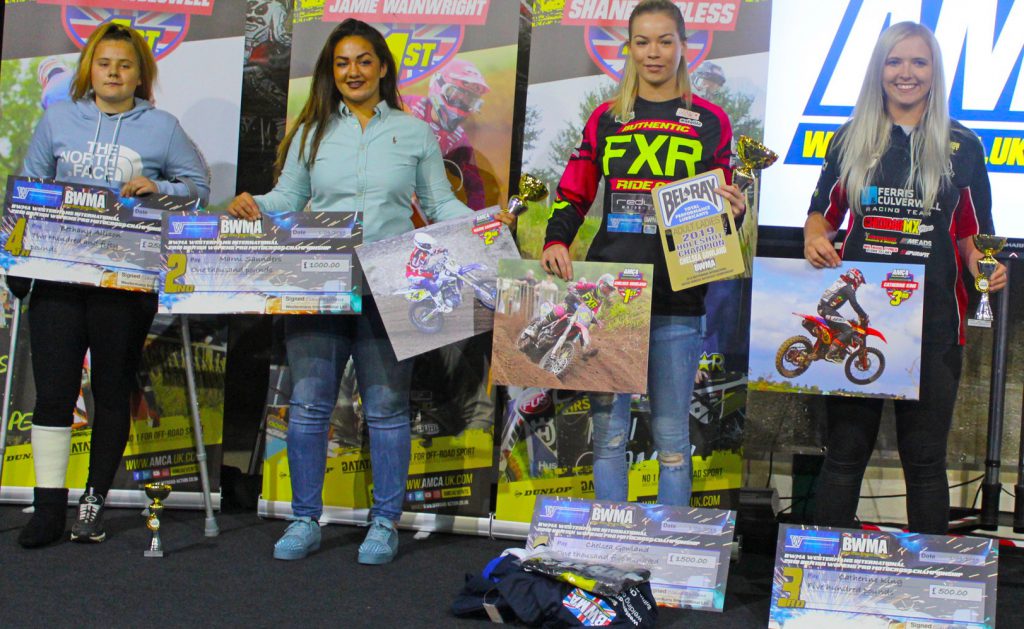 14 year old Mansfield Youth Champion Jaysi Austin was awarded with prizes and £250 in vouchers from 1stMX. She had a superb season.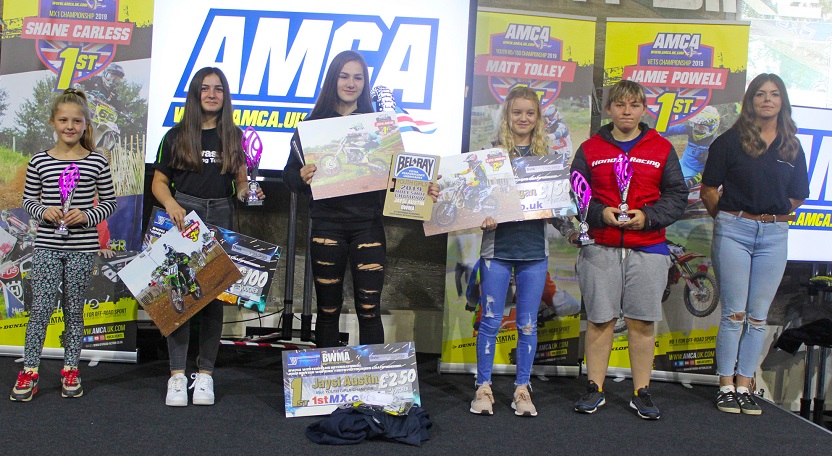 Sponsors 1stMX gave support throughout the series and vouchers for the Youth Class. Happy spending girls.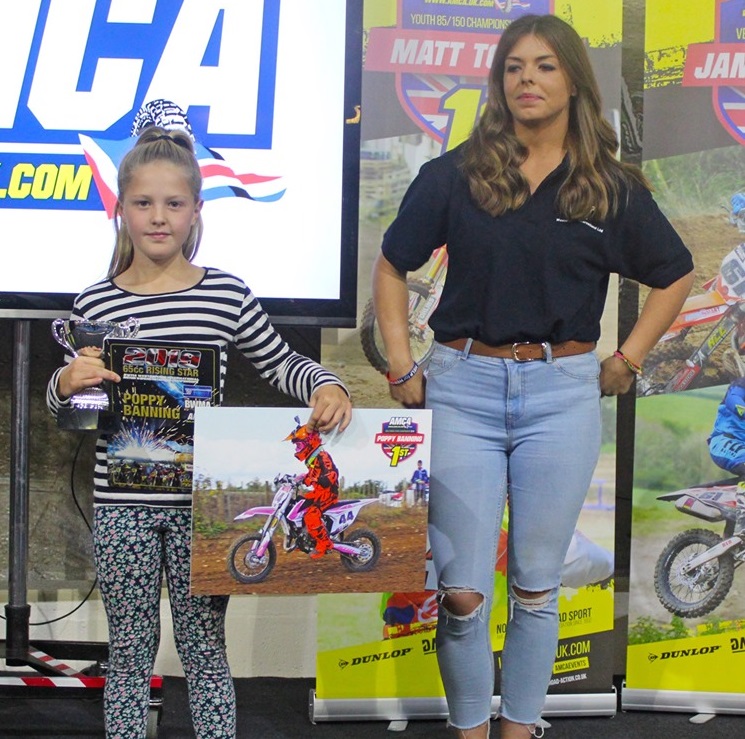 CONGRATULATIONS to the winners in each class Chelsea, Hannah and Jaysi
Congratulations and well done to every girl who competed in this years series. The dedication, passion and bravery in each and everyone of you is amazing. We look forward to seeing you fighting fit and ready for the 2020 championship.
BelRay (Rapid Moto) support with the BelRay Holeshot Championship Awarding loads of prizes at each event BelRay lubricant technologies are engineered products which protect for powersports, steel, aerospace, automative, marine and motorcycle sectors.

You might notice behind all the girls are the men's professional banners provided by the AMCA. However the girls were only acknowledged by the BWMA organisers Vicky and Howard Marriott, family and sponsors.
Come on AMCA make some noise for these girls – they are representing our country after all – and your organisation.
You can read plenty of news of the girls triumphs, injuries and results throughout the year online at Dirt Hub