Our company supplies a wide range of new and used welding systems and industrial machinery. You will provide service, repairs and technical support on a wide range of equipment.
Electrical & Mechanical Service Engineer (Welding Equipment)
Salary: £28,000 – £35,000 + Benefits + Bonus + Relocation Expenses
Based in: Leicestershire
Are you a Welding Equipment Service Engineer looking for a varied role?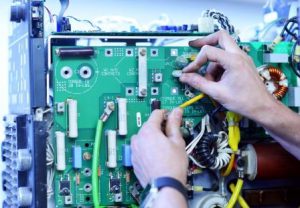 On offer is an exciting opportunity to join a talented team where you will be working on all machines made by the leading Welding Equipment manufacturers.
This role would suit an Electrical bias service or repairs Engineer wanting to work for an established company who is familiar with industrial 3phase ARC welding machinery.
The Role:
-Fault Finding, Service & Repairs of Welding Equipment
-To run & build a full working package from our large stock of used welding machines and rectify issues before sale
-Providing Customer Service & Technical support to customers
-Workshop based with occasional national callouts
The Candidate:
-Must have previous service experience either on Electrical or Electro-mechanical welding equipment
-Engineering Qualification
-Must have knowledge and experience of welding processes (to fault find and test)
-Familiar with industrial 3phase ARC welding machinery
-Full Driver's license
To apply for this Email mark@westermans.com with CV and covering letter
MIG, MAG, TIG, ARC, Welding, Electrical, HNC, HND, Mechanical, Electro-Mechanical, Welding Systems, Service, Technical Support, Northampton, Derby, Birmingham, Leicester, Peterborough, Nottingham