Talk to us first if you are considering selling a Plasma Profile cutting machine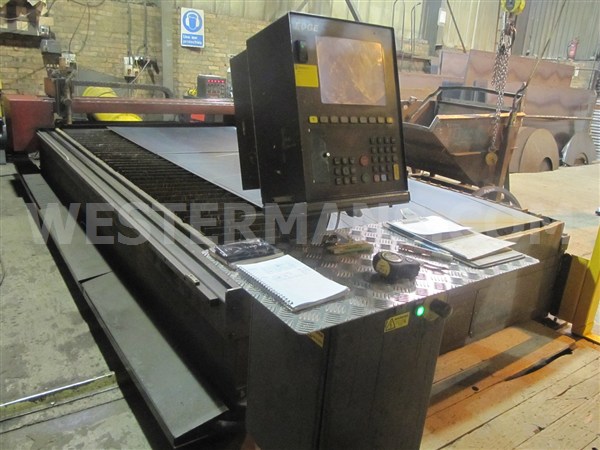 Thinking of upgrading your plasma to a Laser or Waterjet cutter?

Considering out sourcing your profile plate cutting work?

Interested in selling redundant or idle cutting equipment?

Want to improve your Cash Flow?

Need more space?
We can help you
We want to buy modern but used CNC plasma cutting machinery for re-sale to our clients around the World
Brands preferred are ESPRIT, ESAB and Messer but will consider other makes like SAF, Farley, ACS

Top prices paid, quick decisions, dismantling and collections all organised
Not your plasma cutter? Not to worry.

We will pay you a Finder's Commission Fee for  successful introductions
So consider asking your contacts if they are interested in selling. You might be pleasantly surprised.
Sectors include a wide range of metal processing industries including general and precision sheet metal, fabrication, steel service-centres, ductwork and a wide variety of product manufacturers. Automotive, agricultural and construction machinery, materials handling, food machinery and display equipment firms are all users of CNC Plasma Cutting machinery.
Simply call +44 (0)116 2696941 or Email peter@westermans.com
Keywords: Hypertherm EdgePro CNC,  CNC portal cutting machines, Esprit Lightning, Esprit Viper,  Esprit Arrow, Hypertherm Hydefinition, Hypertherm HyPerformance, ESAB Combirex, ESAB Alpharex, ESAB Avenger, Profile cutting machinery, Burny Etek, CNC cutting table, Messer Multitherm, Messer MetalMaster, Messer OmniMat, ESAB Sabre DXG, Flame cutters