The Demand for Gin

Stainless Steel Tanks
Stainless Steel tanks are now used in many sectors including the food and dairy processing, Gin distilleries and breweries.
Signs of the revival of gin from its previous reputation as "mother's ruin" can be traced back about a decade when a number of UK distilleries began to focus on the drink.Since that, the market has grown substantially with the UK market alone estimated to be worth €480 million in 2015. Continental Europe has also experience similar growth.
The increase, is said to have been driven by "boutique distilleries" that are making small batches of the spirit.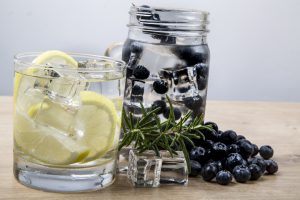 In Ireland, pub sales of gin have increased by almost 32% over the past year and a whole host of new Irish gin brands are grappling to be part of the action.
Brazil now competes against European Gin with a trend among cocktail lovers, gin has gained Brazilian flavors as it received the addition of citric fruit such as tangerines and rangpur, as well as puxuri and pacová, spices from the Amazon. These are the differences offered by the small national producers of gin. Virga, which produces 1,000 bottles every month, is now sending boxes of Brazilian gin to countries such Austria and Singapore. They use 15% of cachaça in our Gin which gives it a unique taste, typical of Brazil.
Pint Anyone?
The Brewing Industry is no different showing that in the UK 520 new breweries opened in 2016, up from 336 in the previous year. The Craft Beer is not restricted just to the UK, South Korea has helped UK food and drink exports top £10bn in the first six months of 2017, the best first half figures ever.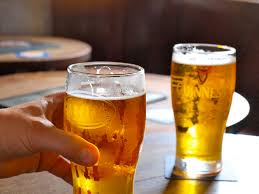 Ireland, France and the US are the top three destinations for British food and drink, but the east Asian country was the fastest growing with export revenues up 77% as beer sales jumped more than 420% year-on-year to £59.3m, according to the Food & Drink Federation industry body.
The benefits of using stainless steel tanks:
Unlike other materials, stainless steel can be used for all stages of the production process, from storing, fermentation, mixing and treatment.
Stainless steel contains a high content of chromium, which is beneficial because the chromium forms an invisible-like coating over the surface of the stainless steel that protects it from exposure to the elements (stains and corrosion).
Micro-organisms thrive in beer, so strict hygiene is a must. Stainless steel is used extensively for items such as tanks, piping, valves, pumps and heat exchangers because it can be kept extremely clean.
Stainless steel is strong, easily sterilised and does not contaminate or flavour the product.
Stainless steel has a smooth surface, which reduces the risk of corrosion.
Stainless steel is considerably less expensive than copper.
Stainless steel is considerably less expensive than copper; however, copper can help remove sulphites, which are generally thought to negatively impact taste and worsen hangovers. For these reasons, copper stills are more often used in small batch operations, and stainless steel stills are used in large-scale operations. You can get the same sulphide removing effect in a stainless steel still by packing your column with a copper mesh.  You can have a stainless steel gin still and one for whisky too.
It is more aesthetically pleasing than other materials and can enhance the overall look and feel of a production plant.
Types of equipment for welding stainless steel tanks:
Stainless Steel tanks, vessels and piping comes in many different sizes.  There is a wide range of welding equipment that could be used in the manufacturing process.  Many systems can be adapted to a semi-automatic welding solution ensuring consistent welds are perform that meet the ASME criteria in the industry.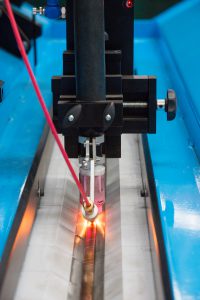 Automatic Seam welders longitudinal or circumferential. The shortest being 900mm long and can be set up with GTAW or plasma welding.
Column and Boom Welding Manipulators. Mobile and light duty up to 6m reach. All bespoke and fitted with many welding applications.
Positioner and Rotators. Positioning machinery to turn the weld piece. The welder can stand still whist the stainless steel tank rotates.
Synergic MIG welding.  A variant of pulsed MIG/MAG welding. A synergic welding set provides unit current pulses to detach identical molten droplets of predetermined volume from the electrode wire
Plasma Welding. Offers greater welding speed than gas tungsten arc welding and at a lower cost than laser beam welding.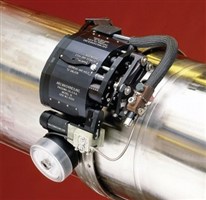 Orbital tube and pipe welding. Mechanised orbital TIG welding is being applied increasingly to the joining of process pipe in the power generating, chemical plant and food industries.
AC/DC TIG welders Stand alone units for manual welding or added to automate some of the process
If you are looking to invest in Welding Equipment, please consider the many benefits of purchasing pre-used, guaranteed welding machinery from Westermans International Ltd.
Cost Savings * Available within the week * Delivered Worldwide
We have been trading for over 50 years. Read our 5* Reviews for Products and Services bought and sold around the world.
If you are a producers and need a stainless steel fabricator please contact me as we have many customers who we can put you in touch with.
Cheers, mine is a Bombay & Tonic with a slice of lime!
Claire