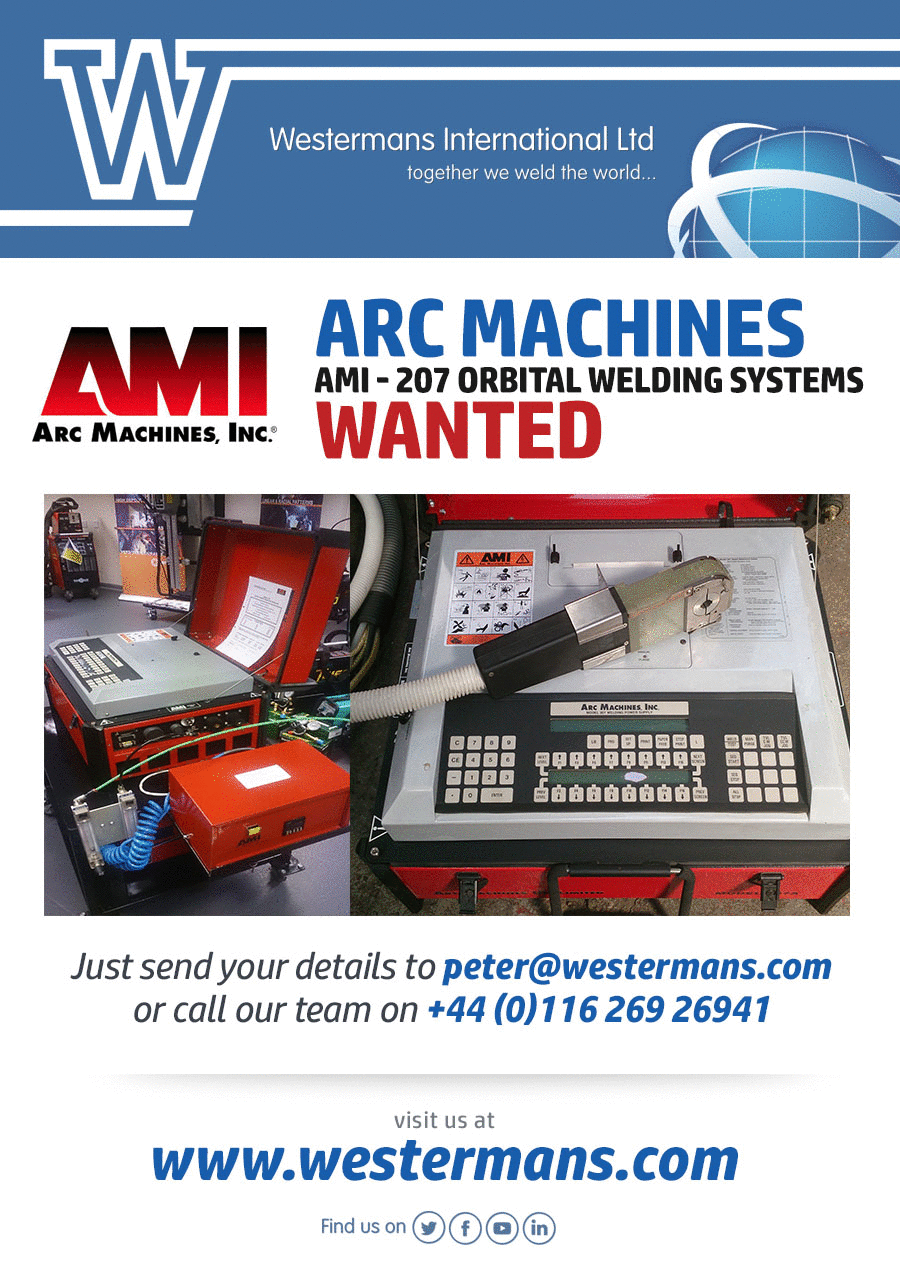 Wanted Model 207 AMI orbital tube to tube welding power units
Please offer by phone or our web form any surplus, redundant or ex-demo Arc Machines, Inc equipment especially 207 models.
We pay top prices for the latest equipment.
This brand is one of the leaders in orbital welding and we supply to our Worldwide clients as one of the most reliable tube to tube welders out there.
If one of the latest models, 2010 or newer we will consider Polysoude, ESAB, Orbimatic plus others from the USA or Europe.
If you have found this post as you are looking to buy a welder, please view our full current list of orbital welders by this link or the range of AMI equipment in stock here
Register on our web site to keep up to date with the 2nd hand stock we both Buy and Sell.