Helpful Tool Kit for the Owners of Welding Fab Shops
Welding For Profit Business Owner's Toolkit
How to improve productivity, remain compliant and take on the competition in the face of conflicting challenges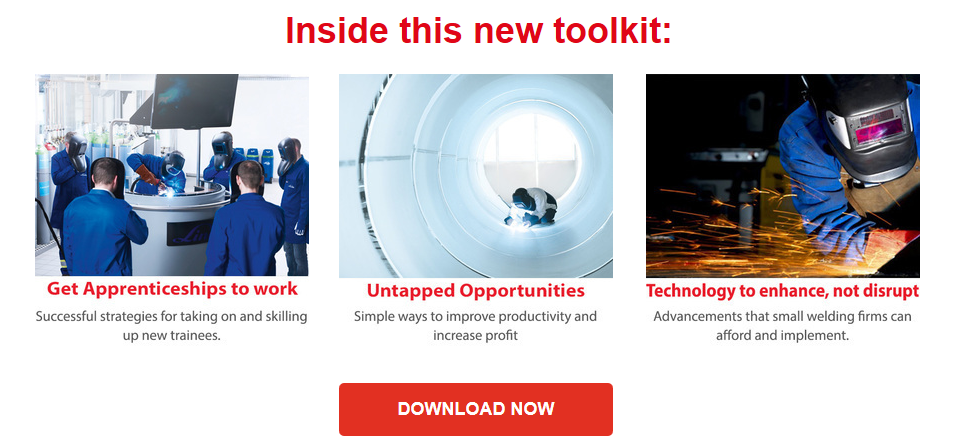 Heading in 2017, owners and managers of small to medium sized welding businesses are battling on many fronts – a skills shortage, increasing regulations and downward pressure on margins continue to shift focus away from the output quality.
A simple download with tips and tricks for a Profitable Business
Remember the time it was called it British Oxygen Company?
This leading and long established company has always provided quality products and reading this will give you at least one tip to making more profit during 2017.
Another is to consider the investment of Used and Refurbished Welding & Cutting Equipment. Once upon our time when BOC were the leaders in welding equipment supply our warehouse was filled with secondhand BOC then Murex machinery.
Today having joined and formed with other manufacturers such as ESAB we have only a small number of machines for sale but lots of spares for repairs.  Take a look here at the BOC and Murex range, give us a call if you are looking for something obscure.
We Buy and Sell all of these European or USA made brands – ones we can trust to deliver and help you reach your goals and profit margins.
All our equipment is supplied with fully serviced or refurbished and comes with free warranty and lifetime support.  We are experts in Worldwide trade and handle everything with 5* customer service.