A recent study of UK family businesses shows the sector has emerged from the recession both dynamic and resilient.

We are no different.  For over 50 years we've supplied welding equipment to the UK and since the 1990's ventured into the Export market.
At a prestigious evening organised by the Wilson Organisation of Nottingham, we received the recognition for the Team's vibrant and innovative approach to being part of a successful business.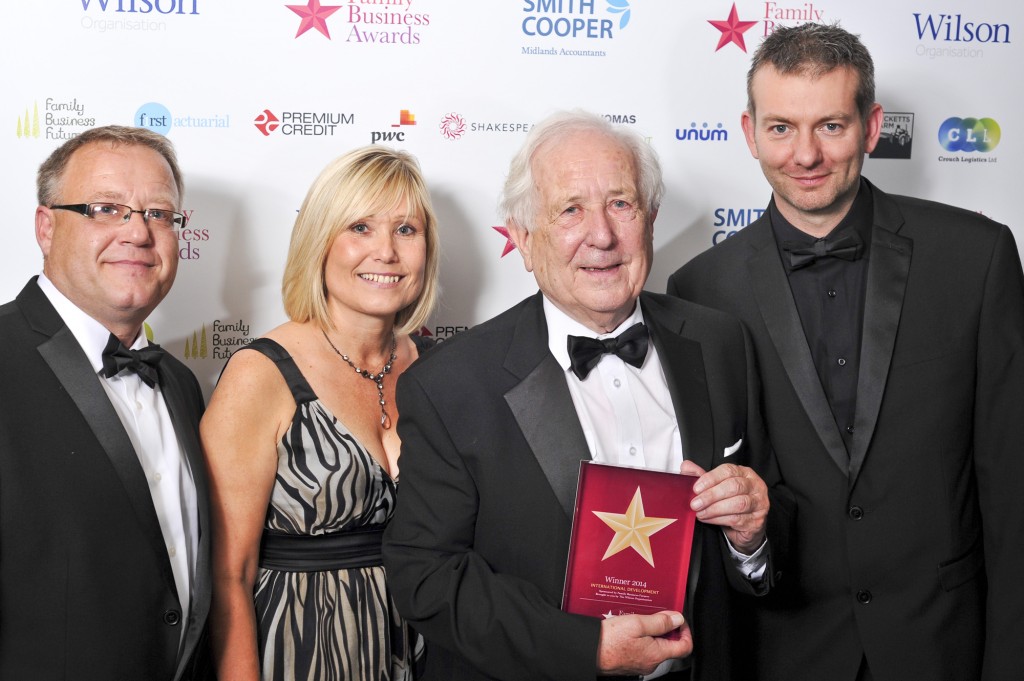 The Midlands Family Business Awards showcase the achievements of family businesses and their leaders, giving the region's best run and most innovative family businesses the chance to shine.
As Winners of the International Development category, it was identified by the Judges that over the decades we were able to adapt faster and innovate earlier, quickly seizing opportunities. With third generation family values in place to create a positive business culture upon which long-term sustainable growth can be built.   Our presentation showed our ability to further professionalise the business and to continually keep pace with technological change enabling us to keep ahead of the competition.

Our Founder Peter Westerman, is extremely proud of our achievement and knows without the loyal and dedicated employees we have, that this would never have been possible. So THANK YOU to everyone.

Congratulations to all the 2014 Finalists and Winners.
For more details on The Midlands Family Business Awards please see here