£1,000 target for one inspirational 11 year old
Knowing this nice little youngster, I totally understand Ted's focus and was pleased to see the local paper and radio station taking up the story.
2 reasons why it's not so great;  his Dad's battle with cancer and being small, he couldn't get in to the Sport's Teams at his Junior School.
So he set himself another challenge
The youngster from Leicestershire was so affected by his dad's battle with cancer that he set himself a £1,000 target to raise funds for research into the disease.
Eleven-year-old Ted Kelly, of Thurmaston, has thrown himself into fund-raising after his dad Rob, 44, was diagnosed with the disease three years ago.
Rob, a former CT scan operator who worked in Leicester University's geology department for 25 years, is now in remission after having his spleen removed and a spell in intensive care and chemotherapy three years ago.
His dad's successful battle against cancer inspired the Barkby Pochin Primary School youngster into action and he has already collected £750 towards his target since he began fund-raising in October.
With a Mount Snowdon climb and an appearance at Leicestershire County Cricket Club's first T20 match in May as a mascot, when he will take his bucket around the crowd, still to come, dad Rob thinks he will easily beat the target.
Rob said: "He's a little lad, like me, and he was struggling to get into any of the school's sports teams, so he decided to focus his energies on raising money for Cancer Research instead.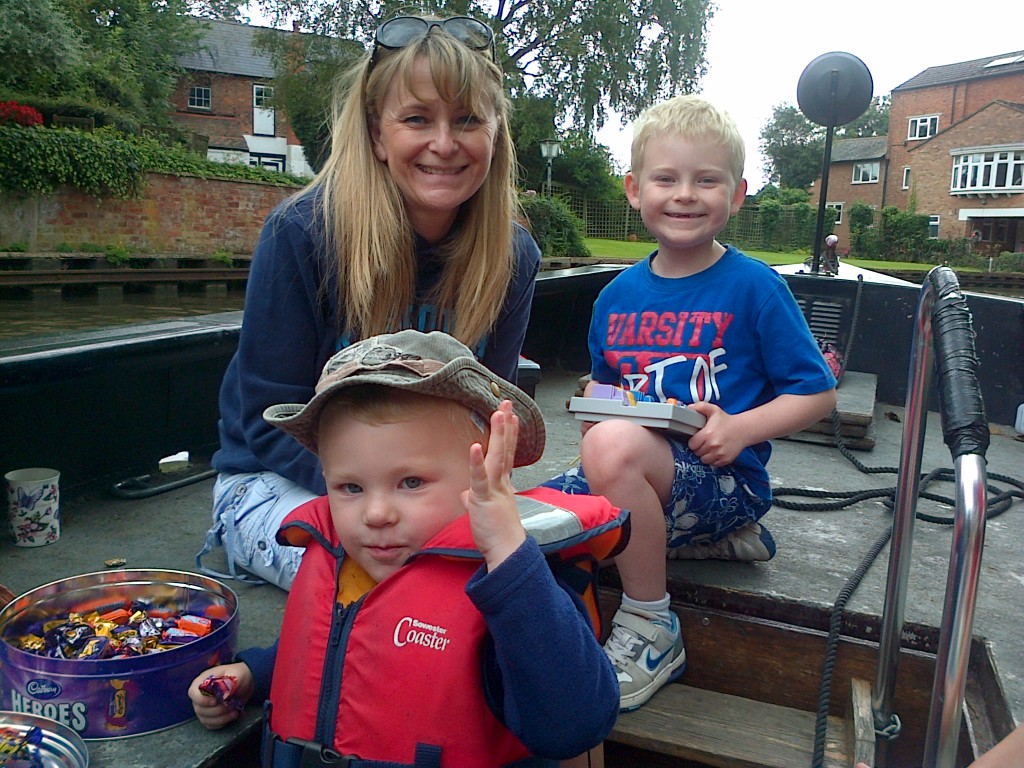 The photo of Ted and his little brother was taken in 2013, the year his Dad was diagnosed with cancer.
"When I was diagnosed with cancer and had my spleen removed in 2013, spending a week in hospital in intensive care and undergoing six bouts of chemotherapy, we tried as best we could to keep it from Ted and his younger brother, Samuel, who's now six. But when I got back home, I still couldn't walk and Ted realised how ill I had been."
Ted has raised money through running stalls at his school, including a cake stall which raised £208 in 25 minutes. A fund-raising "thermometer" at schoolhis progress.
Rob said: "I think what he's doing is fantastic and obviously it's something very close to my heart. He got in touch with Cancer Research UK and they've sent him buckets, banners, the whole lot. He's already raised £750 and I think he's going to exceed his target by quite a lot."
Ted said: "Dad had cancer but he got better. I'm not really sporty and couldn't get into the teams at school so I decided to do this instead.
"My friends think it's amazing that I'm raising money for charity. I feel proud and just happy that I'm raising money."
Read more: http://www.leicestermercury.co.uk/Youngster-inspired-raise-money-cancer-charity-dad/story-28829461-detail/story.html#ixzz42DE2pbd8
If you want to donate to help this lad reach his target, please get in touch with Claire for more details.