Machine of the Week
Fronius Hotwire Cladding Systems – 2 In Stock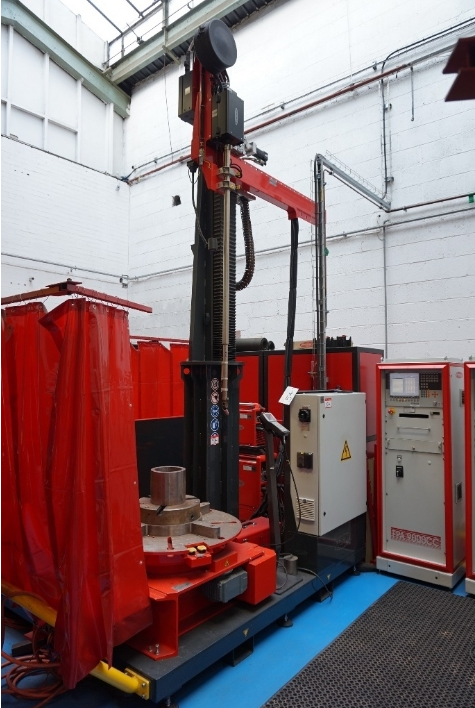 Recently Arrived Into Stock – YOM 2014
Key Features:
The Compact Cladding Cell is designed for maximum cost-effective overlay welding on components up to a diameter of 1 m (3.94 in) and a maximum weight of 2500 kg (5511 lb). Despite its compact design,
The Compact Cladding Cell is an extremely powerful cladding system that provides simple operation, precise movements and extensive data logging capabilities.
Compact CNC Weld Overlay Cladding Cell with Fronius FPA 9000 CC Control
The power-team: TransTig 5000 Job with high-performance cooling unit FK 4000 R and TransTig 2200 Job – fully digital for the best welding quality with TIG hotwire.
1000KG Welding positioner fitted with a 900mm table fitted with 500mm Chuck. Slip ring systems transfer power when a face plate is rotating and are used to operating heating elements for pre-heating components.
Overall height 2400mm
Area required 2000 x 2700mm additional space required 600 x 650mm working area
Thermal Heating Pads and Unit 50kva
Click Here for Full Details and to Make an Enquiry, or call Craig on +44(0) 1162 696941.