Every organisation has  stock or assets which are of no further use. These can be simply the materials which are no longer in demand or the specific plant purchased to complete the project.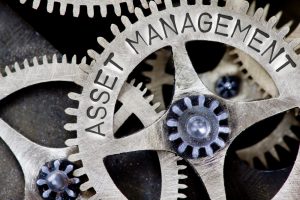 Machinery Asset Management
Redundant plant and equipment occupies space which could be better utilised for storing other items. Machinery not likely to be ever used again in the manufacturing process are classified as dead inventory. It may consist of various items like unused assets, obsolete, surplus inventory, deteriorated stock, scrap and waste materials etc.
Here are 4 reasons for the accumulation of obsolete, surplus plant and equipment can be elaborated as follows :
1. Loss of project or manufacturing process:
Due to unforeseen industry trends, maybe the product you made for a few years is no longer in production leaving some machinery or equipment surplus on the shop floor.
2. Changes in Product Design:
This may lead to some items being invalid so far as the final product is concerned. Hence, the entire stock of such items become obsolete.
3. Cannibalisation:
When a machine breakdown occurs, sometimes it is rectified by using parts of an identical machine which is not functioning due to various reasons. This process of cannibalisation is not uncommon in many project-based industries.
4. Other Causes:
Many items are held as insurable spares for many years without any consumption. Faulty store keeping methods, without adequate preservation, lead to spoilage. Inferior materials handling, improper codification and poor manufacturing methods also result in obsolete, surplus and scrap items. Poor maintenance of machine tools may result in excessive tool wear and greater process scrap.
Win – Win Solution
Selling machinery assets will provide prime benefits to any company or individual.
Improved CASH FLOW and the opportunity to invest in the latest technology
FREE up floor space and stop paying unnecessary storage fees
If you are now considering parting with industrial machinery – make sure one of your calls is to a Dealer to secure a fair market price. Why risk selling through an auction where is may possibly realise much less than a fixed price?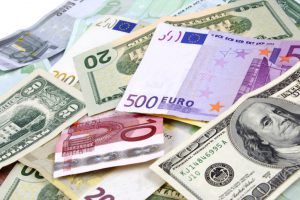 If you are the owner of a welding machine or CNC plasma cutting system and this Blog resonates with you and your business, then why not give us a call?  Established for over 50 years , we are a reputable business who will pay you a very fair price and handle everything from dismantling to transport if you want us to. Find more information here
Asset management, broadly defined, refers to any system that monitors and maintains things of value to an entity or group. It may apply to both tangible assets (such as buildings) and to intangible assets (such as human capital, intellectual property, goodwill and/or financial assets). Asset management is a systematic process of developing, operating, maintaining, upgrading, and disposing of assets cost-effectively. From Wikipedia
Want to hear more? Subscribe to our newsletter for exclusive updates and offers!