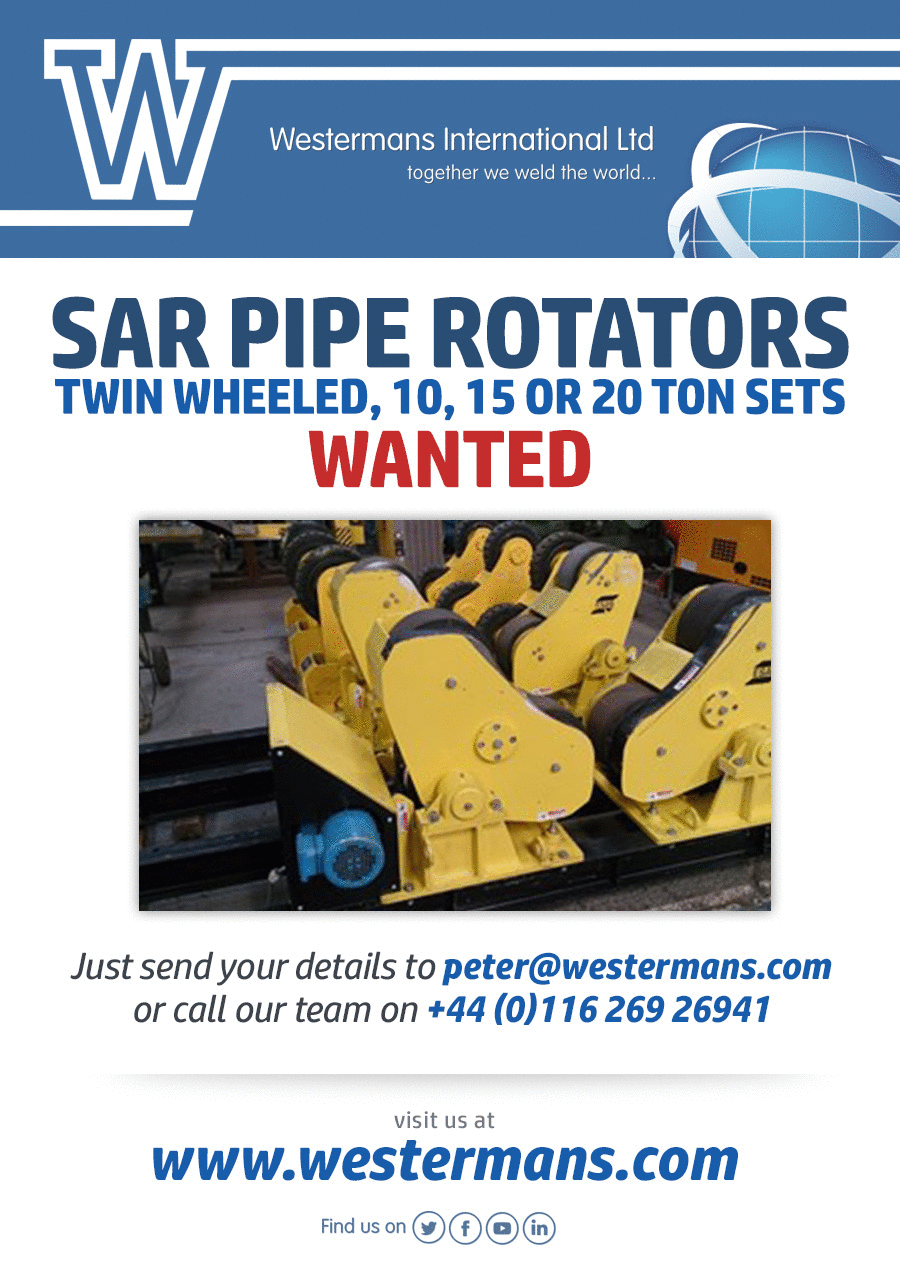 We are searching the world for medium duty Welding Pipe Rotators, also known as rollers, and positioners 
We would prefer the latest models, made 2007 or later.  Brands can be ESAB, Pema, Bode, SAF, ProArc, Koike or Gullco
With the worldwide reputation we only buy and sell top branded Welding Rotators, however please offer us other brands or sizes.
We have set aside a large budget as we need to stock our 30,000 sq ft warehouse.  Rapid decisions, payment and collection can be made any where in Europe.  Modern turning equipment is a must, condition not so important.
If you have a fab shop, clear the decks and make space.  For those of you visiting fab and welding companies, ask and look around.  We pay a Finder's Reward and on top of that we will pay you commission if the deal is successful.
Please give us a call or complete the WANTED form on our web site
---
If you are looking to buy a set of Rotators for welding, ours range from £1700 + VAT for 1000 kg new set to 50,000 kg POA as these are prepared to order and can be refurbished.
Contact our Sales Team after viewing the large choice of rotating equipment here