After 4 rounds, the BWMA 2019 series is gaining momentum on the track.
With the new format this year there are more chances of prizes for all the girls competing.
Round 5 of the 2019 series will take place on 14th July at Ollerton (a change of fixture) but we have witnessed ups and down both on and off the track.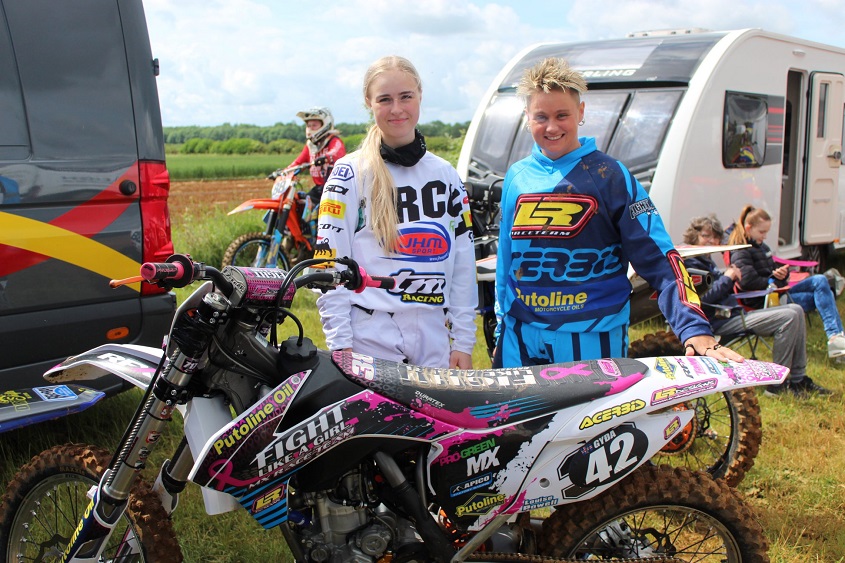 Charlotte Hall in the 3rd round after a tense time on the start line was loaned a replacement bike. In the first lap came off and has fractured her shoulder. We wish her a speedy recovery. Her disappointment in not finishing the season was massive.
What a great photo of the top 5 Adults in the 4th Round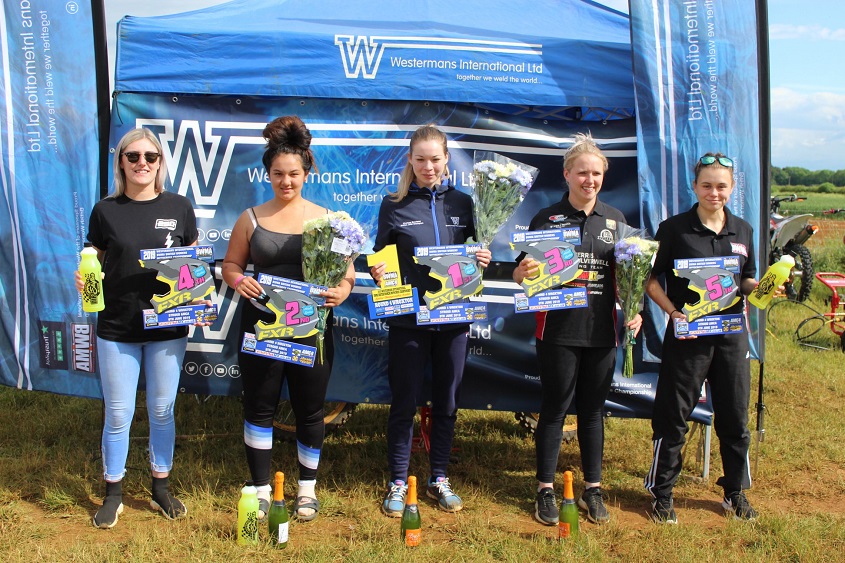 This season has seen some great racing throughout the field in all classes, The BWMA has encouraged one little 65cc rider, 9 year old Poppy Banning to register this year. Here she is with Chelsea, who is just one of the women riders Poppy aspires too.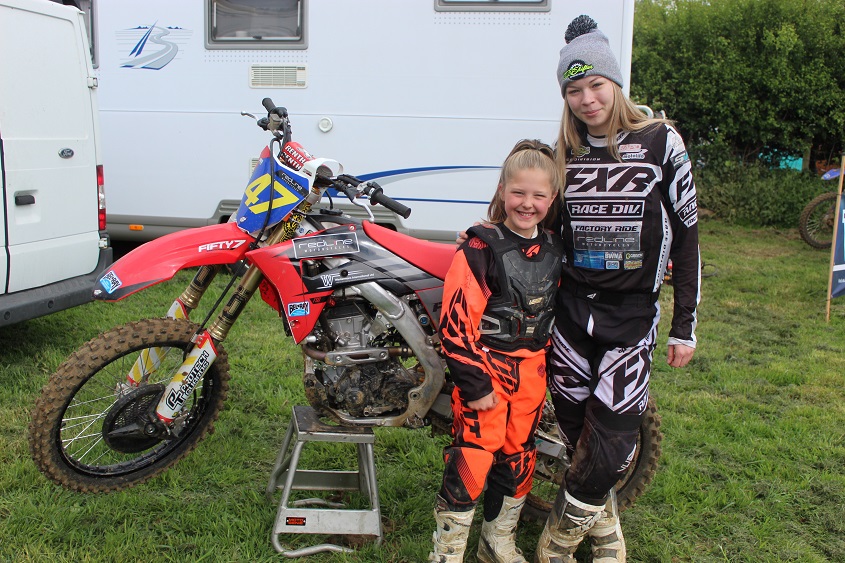 Unfortunately the numbers are down for the 2019 British Women's Motocross despite the success of the championship last year and of the history making efforts of our Great Britain team in Europe. This is due to a number of factors, injury being the biggest with great riders like Leonni Tighe, Ciara Robertson, Ellie Sleightholme, Elisha Elliott to name a few out for the season. However that is giving the other riders a chance to compete for a top spot on the podium.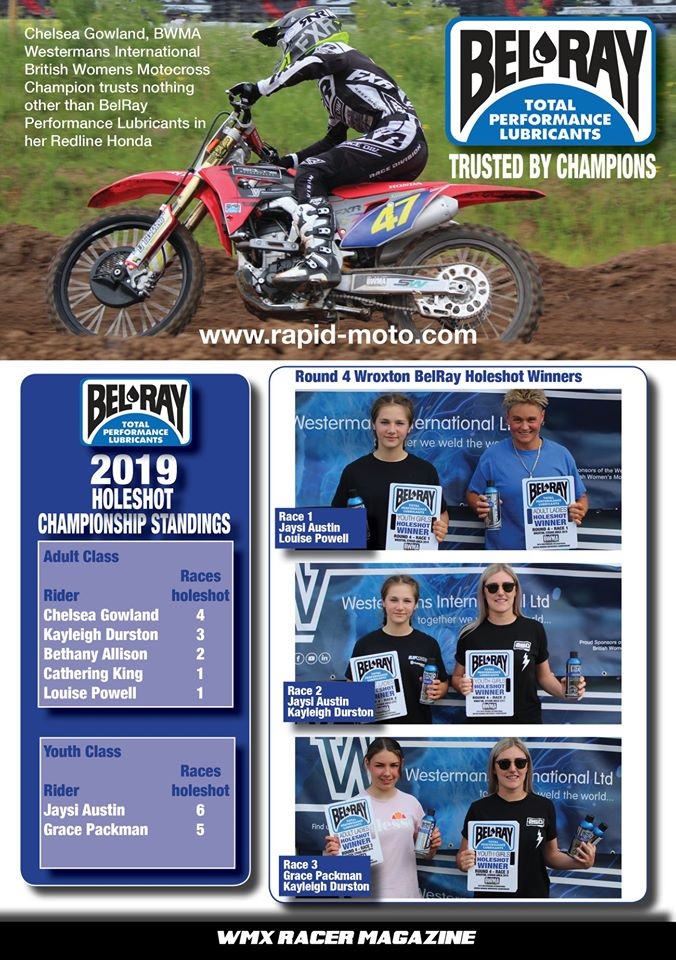 Adult Ladies Championship
1st Chelsea Gowland 160pts
2nd Marni Saunders 152pts
3rd Catherine King 147pts
4th Kayleigh Durston 144pts
5th Jaymee Garrood 133pts
6th Bethany Allison 131pts
7th Esme King 123pts
8th Louise Powell 105pts
9th Vicky Marriott 103pts
10th Grace Bates 103pts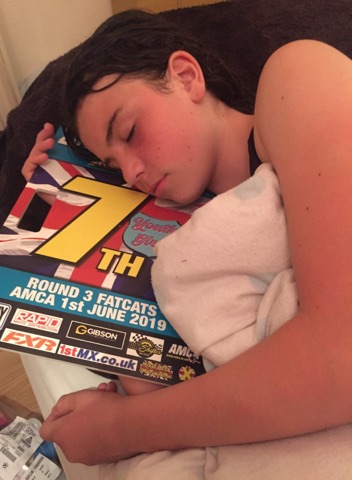 Youth Girls Championship
1st Jaysi Austin 180pts
2nd Grace Packman 162pts
3rd Katie Morgan 150pts
4th Beanie Reece 141pts
5th Autumn Jenkinson 135pts
6th Sophie Jones 125pts
Rising Stars 65cc
1st Poppy Banning 123pts
2nd Ellie Davidson 121pts
You can read the all race reports of the BWMA Westermans International British Womens MX Championship 2019 in Dirt Hub magazine