In the early 1980s, manual hardfacing was the primary method of wear protection for ground engaging equipment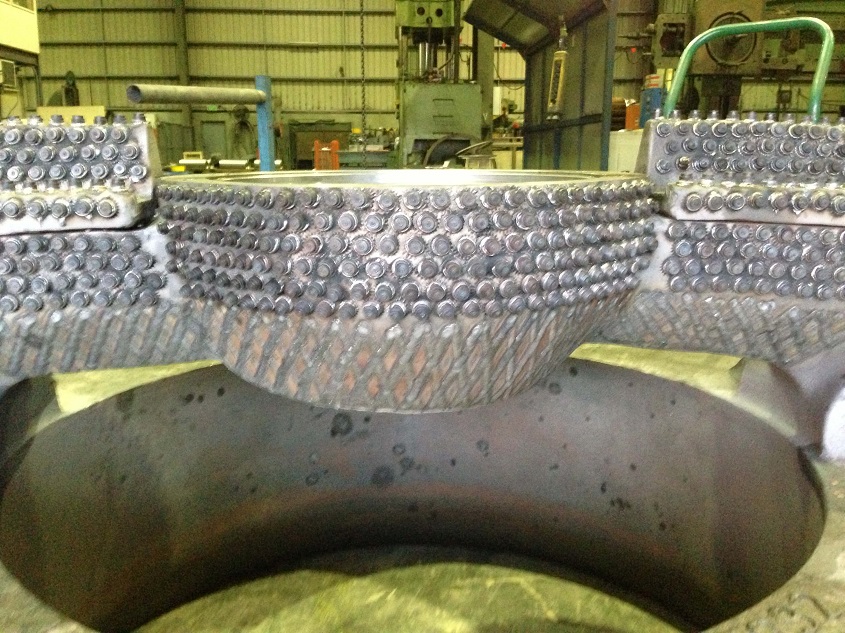 Manual hard facing has many negatives. Although the cost of welding electrodes were relatively inexpensive, the application of hard facing:
Is very labour intensive and time consuming
Puts excessive heat into the base material causing stress and cracking
Cannot hold material to wear on itself
However there is a solution. Stud Welding
The stud welding process has been in existence since World War II. The development of stud welding reduced labour time, eliminated two sided fastening of various types and sizes of fasteners as well as reduced heat input to base material. It has been determined that the stud welding process can be used to replace manual hard facing as well.
In research of welding materials for hard facing, that could be applied with stud welding, it was determined that a high carbon, cast chromium carbide button could be developed. This allowed two accomplishments:
It could be stud welded reducing labour, downtime and heat input
The diameter would only cover 30% of the area to be protected 70% of the area would embed with material allowing it to wear on itself.
THE BEST POSSIBLE WEAR PROTECTION
The results showed an increase of wear life improvement 2-3 times greater than with manual hard facing.
Materials and Minerals – Excavated or Processed
Imagine tungsten carbide cores being the first to come into contact with the excavated material and being exposed to extreme abrasion.
Welded studs are wear protection weld-on bolts and are available in different sizes and threads. Studs can be fitted to the back of wearplates, eliminating the expense and time consuming need to drill and counter sink holes. The variety of stud sizes manufactured range from 8 – 25mm in diameter and length as required.
Benefits
Reduces expenditure on maintenance, as the tungsten carbide core can withstand even the most extreme conditions.
Stud welding is safe, reliable and easily applied using equipment designed for the stud welding process.
Our new and used stud welding equipment packages will provide many years of dependable and trouble-free service, whether in your facility or at the job site. Simple to operate and maintenance costs are low as is initial capital outlay for a stud welder. Stud welding is primarily used for applying threaded studs in the building and construction industries. Stud welding or sometimes know as deck welding has a variety of uses throughout industry including abrasion resistance in high impact environments such as crushers by applying threaded studs to wear plates and other fabricated items
Common uses of stud welds on wear plate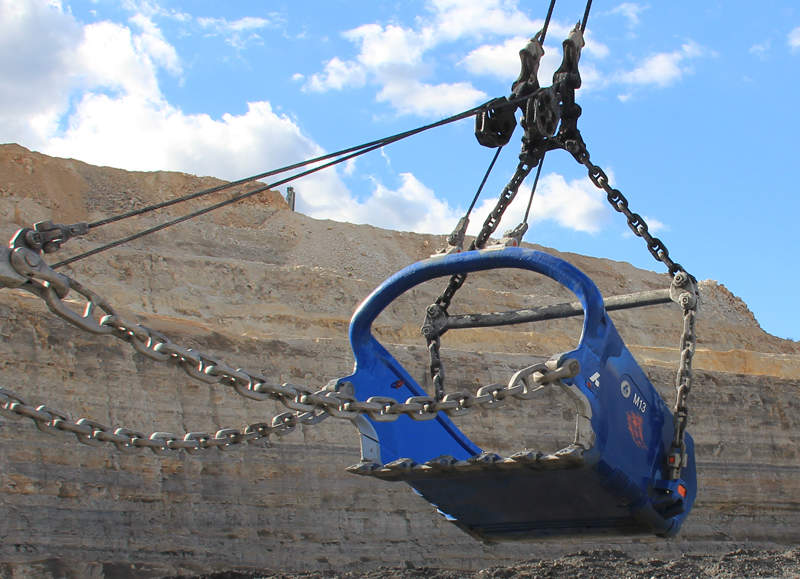 Dragline buckets and dippers -teeth, adaptors, shrouds, heel bands, drag chain
Dozers and graders -ripper teeth, shank protectors, blades
Bucketwheel excavators, lips, adaptors, skid plates
Compactors, crushers, chutes, feeders, mining drums,
Trucks, road headers, harvesters, road milling, milling drums,
Tunnelling, wall cutters, augers
Industries – Mining, Construction, Drilling, Agricultural


Please get in touch if you are now interested in purchasing a stud welder for wear plate protection or just want some independent advice on brands and the stud welding process.