Feel Helpless? We did too. How could we say THANK YOU to the heroes
Like me, I am sure you've sat at home wondering how you can make a difference in the uncertain and frightening times that surrounds you?
Our family business is blessed to be in a sector that is not experiencing such mass devastation, as many of you are, during the worldwide Covid-19 disaster. Working with engineering firms in the manufacturing industry we have been inspired by the many stories of individuals and businesses adapting production lines to meet medical demands.
We've all heard the national call for everyone to support key workers – but how do we actually do it? Like you, we wanted to help but we didn't know how until a phone call late one evening from a hospital key-worker.
Anonymously, we can only assume a business, donated 20 ESAB filtration masks to the Leicester Royal Infirmary, our largest hospital and trauma unit in the area. The ESAB masks are normally worn by welders in an industrial area as part of their PPE.
This is when you realise everyone wants to help, no matter how small or even if indirectly. The breathing masks are vital, but to be used continually, the frontline NHS staff needed some back up products.
Tracy Spring at ESAB UK was on to it instantly
We had questions we had never expected to ask before.
What is the battery life of a PAPR respirator for a key worker on a 12 hour shift?
How often do you recommended changing the filters to protect ITU staff from the coronavirus?
Tracy even kicked ass in the warehouse and promised to get the filters out to us that day. Thank you.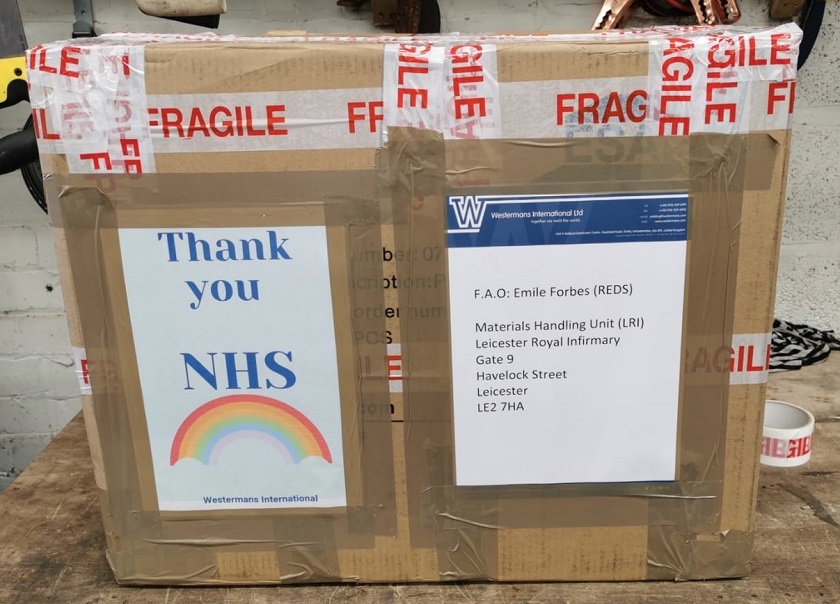 Fox Transport are champions too
Our local delivery company Fox Transport has re-deployed some staff to carry out essential deliveries to the Leicestershire Trust Hospitals. Of course Lee Aldrich from Fox jumped at a chance to help the NHS further and offered to deliver them direct to the doors of the hospital.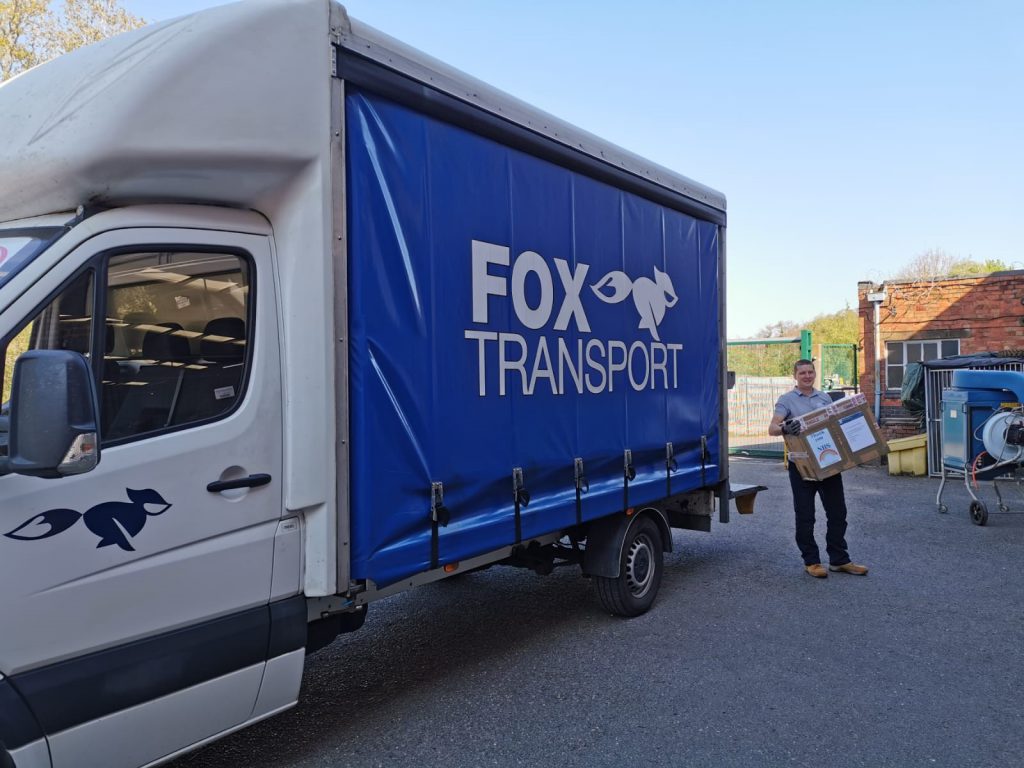 Ingenuity and Imagination
A Derby catering equipment specialist has adapted all of its manufacturing operations to produce vital healthcare equipment to support the fight against Covid-19. Staff at Parry worked over Easter to switch production to essential healthcare equipment, including vital wash basins that could be installed quickly in supermarkets, temporary hospitals or transport interchanges. Design Engineers customised stainless steel mobile wash basins, glove & mask dispensing units and knee operated sinks.
In the UK organisations such as Engineers For Doctors and the Royal Academy of Engineering are sharing resources and open-source tools to help businesses make vital healthcare products. Some say the urgency and scale of the Covid-19 response could change the way collaboration is done in future.
We salute everyone out there fixing, building, making, helping, and helping the helpers.
#Staysafe #Stayhome #thankyounhs
We are forever grateful for their dedication. Inspiring Captain Tom Moore has given us all a beacon of hope for the future. He has united the nation – what a man.
Author. Claire Spillane – Financial Director of Westermans International Ltd, a family ran company. Follow me on LinkedIn or Blogs on our site.