I have to do lots of research when marketing our products and services to the world.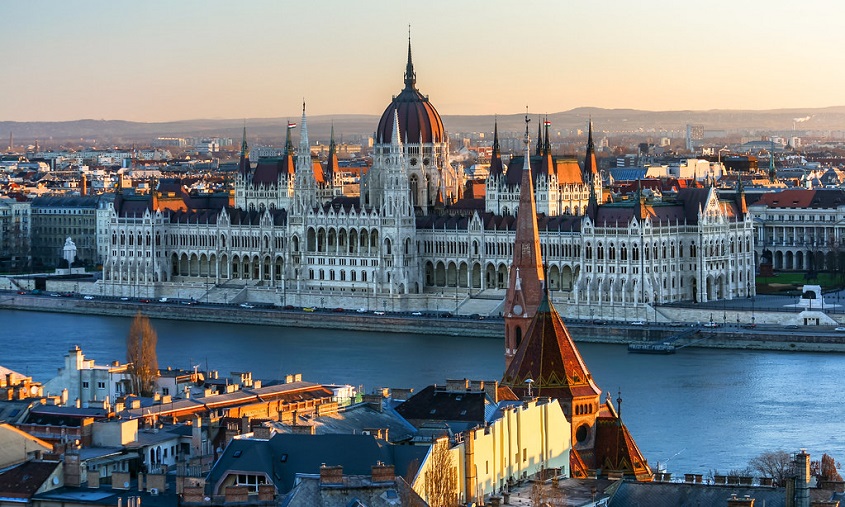 I enjoy looking at new technology and innovations from the top leaders in the industry, following them on their continual drive to launch new welding machines at exhibitions and shows or just watch their promotional adverts and videos on social media. I thought I would share this weeks search term of these well known brands with a difference!
Fronius – Perfect Welding is one part of this Austrian family owned firm which began in 1945. If you are looking for high-tech professional welding equipment then Fronius is the one to choose.
The beautiful city of Budapest could have a new mayor as candidate Gábor Kerpel-Fronius a businessman is nominated by the opposition Momentum Movement for the Autumn local elections. Budapest has something for everyone – from dramatic history and flamboyant architecture to healing thermal waters and a nightlife that is unrivalled in Eastern and Central Europe. Make sure you take an evening river trip down the Danube.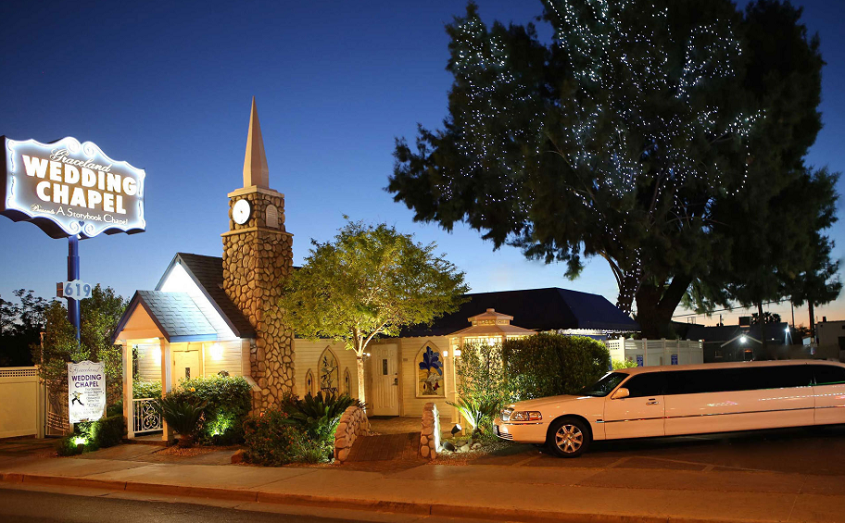 Being a celebrity seems to give you rights to the average person or is that just the money that makes it easier?
Nicolas Cage divorces his 4th wife Erika Koike after only 4 days. Intoxication is blamed however his past history on long term marriages is not great. Koike wants some of the Hollywood actor's money claiming she lost earnings during their relationship. Read more gossip here https://bit.ly/2JV6VKd
Koike – Founded in Japan since 1918, a manufacturer advanced cutting machines and welding positioning equipment serve steel service centres, heavy equipment, general fabrication, energy, shipbuilding, pipe & vessel, transportation, education, construction, tank fabrication, repair and maintenance, and other industries. Now named Koike Aronson Ransome after many mergers!
Lincoln Electric – Started by an electric motor designer by John Lincoln in 1895. His brother James, another electric engineer, became general manager of the company in 1914. The company's top product lines include welding equipment and I would say is one of the top 5 major manufacturers in the world.
Miller – synonymous with BLUE uses the tagline "The Power of Blue"
Headquarters in Wisconsin USA, the Miller Electric are celebrating 90 years as the world's largest manufacturer of arc welding products.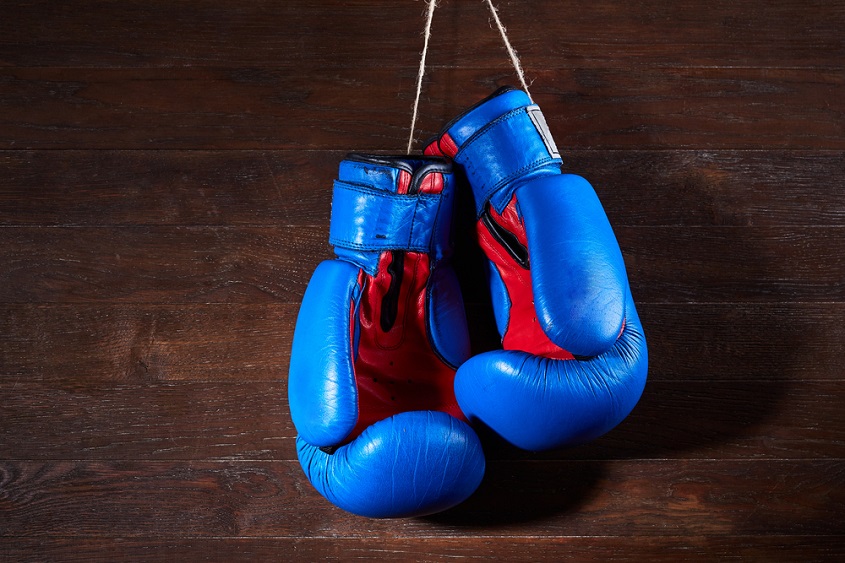 The surprise in the news this weekend for the UK was Anthony Joshua's defeat. We were not alone. Jarrell Miller the American who should have fought him had failed a drugs test. The 30 year old, in a social media video hours after the fight, just scratched his head, stunned and I am sure gutted that it was Andy Ruiz that was taking all the glory at Madison Square Gardens. Miller has been banned for a 6 months after traces of a human growth hormone were found in his system so this article says https://bit.ly/2HSDvdn
Kemppi – Celebrating their 70th birthday this year. Martti Kemppi, the founder of Kemppi Oy, spent his youth in Vyborg (then in Finland, now a city in Russia) in the 1920s and 30s. In those days, Vyborg was a lively center of international trade. The son of a crofter, Martti Kemppi learned the importance of initiative and doing things himself early on.
Women in sport is something our company take seriously (read our blogs on BWMA) so it is great to see the the FIFA Women's wold cup 2019 is sponsored by household names. Imagine my surprise when I found Juliette Kemppi playing football for Bristol City. The 25 year old is from Finland. She says that if we learn anything in Finnish it should be sisu; we have that in our heart, it means we are hard-workers, never-ending.
Using the same corporate colours ESAB, the East Sussex Association of Blind and Partially Sighed People are a charity supporting people who are blind & partially sighted throughout East Sussex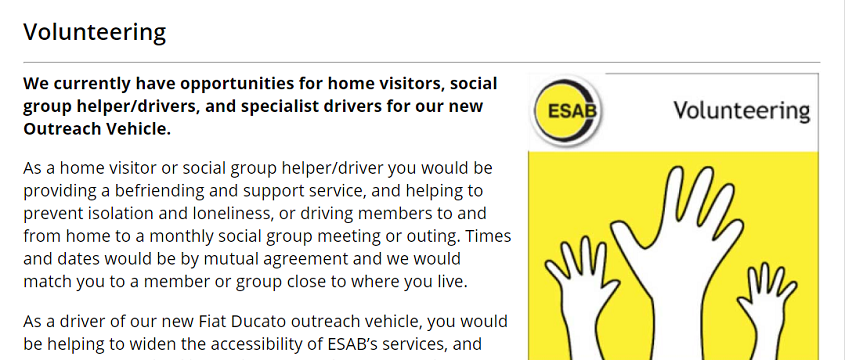 East Sussex Association of Blind and Partially Sighted People (ESAB) was established in 1921. A registered charity (209535) dedicated to providing vital services to blind and partially sighted people who live within East Sussex. The Patron is the Lord Lieutenant of East Sussex, who is himself severely sight impaired. ESAB currently supports over 1,700 people who are blind or partially sighted. They are seeking support and volunteers. Visit https://www.eastsussexblind.org/ for more details.
ESAB – The company was founded by Oscar Kjellberg. In 1904 he pioneered the development of manual metal arc welding electrodes in Gothenburg, Sweden. The company sells equipment used in ESAB welding and cutting however I have lost total track of who they have bought or merged with. ESAB is a very progressive company who are continually pushing forward with the widest range of welding and cutting machinery.