The Welding Institute has established the Tipper Group
A group designed especially for women in the engineering profession
With the inspiration coming from the success of the National Women in Engineering Day celebrations, The Welding Institute launched the group to better reflect and represent the needs of female engineers.
The Tipper Group is named after Constance Tipper, the female engineer who investigated the wartime Liberty Ship fractures as a researcher in Cambridge. This work made Tipper the first person to define the ductile brittle transition curve to identify the temperature at which a metal becomes prone to shattering (brittle) under load, rather than deforming (ductile).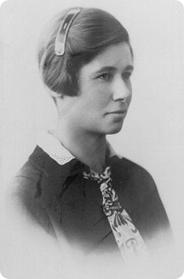 The newly formed Tipper Group committee is comprised of TWI engineers and National Structural Integrity Research Centre PhD students from disciplines such as coating technology, polymers, fracture, inspection, manufacturing and materials, and is chaired by Dr Philippa Moore.
The Tipper Group aims are to provide events and networking opportunities to support and inspire female engineers in welding, joining and associated technologies. The Tipper Group will be seeking inspirational speakers to develop an inaugural programme of events in 2017.
The Welding Institute forms Tipper Group
Constance Tipper was one of the first women to take the Natural Sciences Tripos, in 1915. Her major research contribution was to discover why during the Second World War the Liberty Ships were breaking in two.
Working from the Engineering Department in Cambridge, Tipper established that there is a critical temperature below which the fracture in steel changes from ductile to brittle. The Liberty Ships in the North Atlantic were subjected to such low temperatures that they would have been susceptible to brittle failure.
The full implications of her work were not realised until the 1950s but after that, the 'Tipper test' became the standard method for determining this form of brittleness in steel.
Constance Tipper, (born Constance Fligg Elam) an undergraduate at Newnham, was one of the first women to take the Natural Sciences Tripos, in 1915. On graduating she joined the National Physical Laboratory and then went to the Royal School of Mines.
While employed by the Royal School of Mines, she worked at Cambridge with GI Taylor on the deformation of crystals under strain. She moved to Cambridge in 1929 and became a research fellow at Newnham.
She became involved in the Engineering Department during the Second World War when several of the lecturers were called to service, and she took on a considerable teaching load, in particular taking over the Heat Treatment laboratory.
Some of our largest welding equipment and machinery supplied is used for ship building and the marine sector.
To see the whole range of used and refurbished welding plant please click here