We have two AMI orbital welders that arrived in stock this week. Models AMI 207 and AMI 227, complete with orbital welding heads are now for sale.
These orbital welders are ideally suited to use in power plants, refineries, offshore oil platforms, boiler construction, ship-building and similar industries.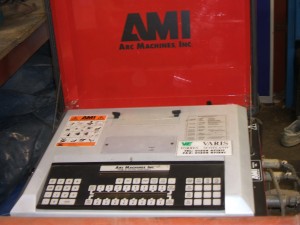 Contact us now for a quote on these great AMI systems.
** THESE MACHINES ARE NOW SOLD, KEEP CHECKING THE WEBSITE FOR UPDATES ON NEW STOCK **