Welding Column and Boom Manipulators are designed to move the weld head over the work-piece.
This provides a safe and efficient welding procedure. This differs from welding positioners or welding rotators, which move the work piece rather than the welding head.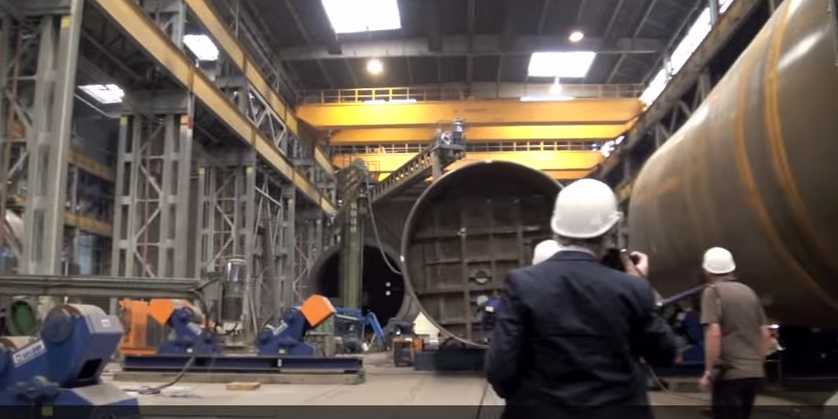 Column and Boom welders are often used in conjunction with rotating or other positioning equipment to help locate the welding head in the correct position for welding stably and secure in the necessary down hand weld. Once the part is in the correct position, the part is moved through the welding manipulator to help produce the best quality welds. In order to use column and boom welding manipulators on many different parts or shapes, welds can be performed using PAW, GTAW, FCAW, YAG or SAW.
Advanced technology at a fraction of the cost of new plant
"The ESAB submerged arc welding system attached to the Bode column and boom manipulator, has allowed us to carry out high deposition rate welding during the latter part of jetty construction sections, increasing our skill levels in the process whilst rapidly recouping its initial cost,"

Read the full Case Study from Ken Simpson at Responsive Engineering, UK here
Column and Boom manipulators offer many benefits over a manual weld including
Reduce the amount of consumables.
Reduction in welding operator fatigue.
Keeps the weld head stable and secure, during the weld.
The ability to produce consistent welding results time and time again.
Using the length of the boom means you can have the ability of multiple weld processes under one welding station.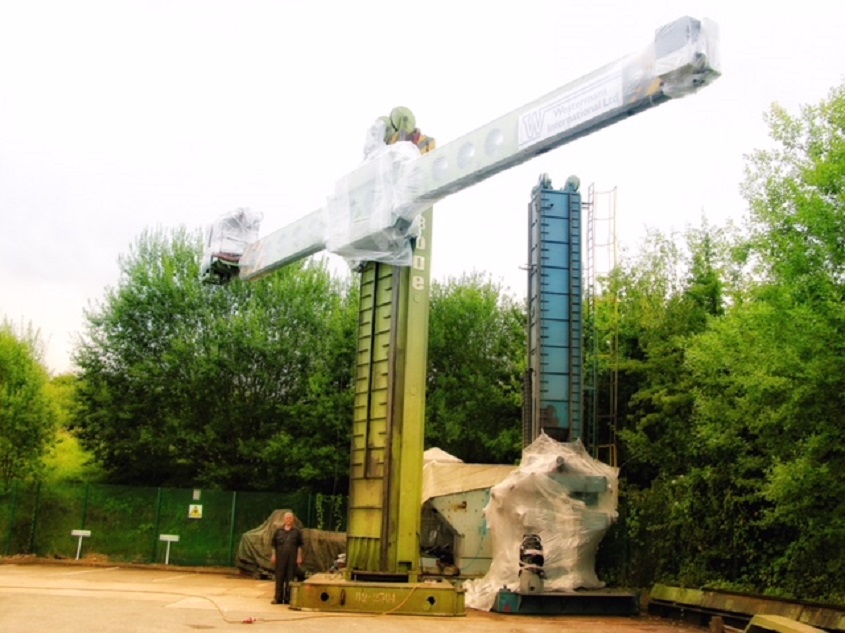 Column and boom welding manipulators are a versatile and rugged solution to obtain up to 9m of lift and reach to duplicate the function of a highly skilled welder.
If you are a pressure vessel manufacturer or make storage tanks or wind towers then buying used column and booms are the professional answer to your needs; no long leads times waiting for your equipment.
There are a limited number of top manufacturers and we can supply these used column and booms in many sizes with many welding processes fitted if needed, we can even add your existing welding plant to the system.
Ideal for pressure vessels of stainless steel, mild steel and light alloy, they maximise your benefit from automatic MIG/MAG, submerged arc, TIG, plasma and plasma + TIG welding processes.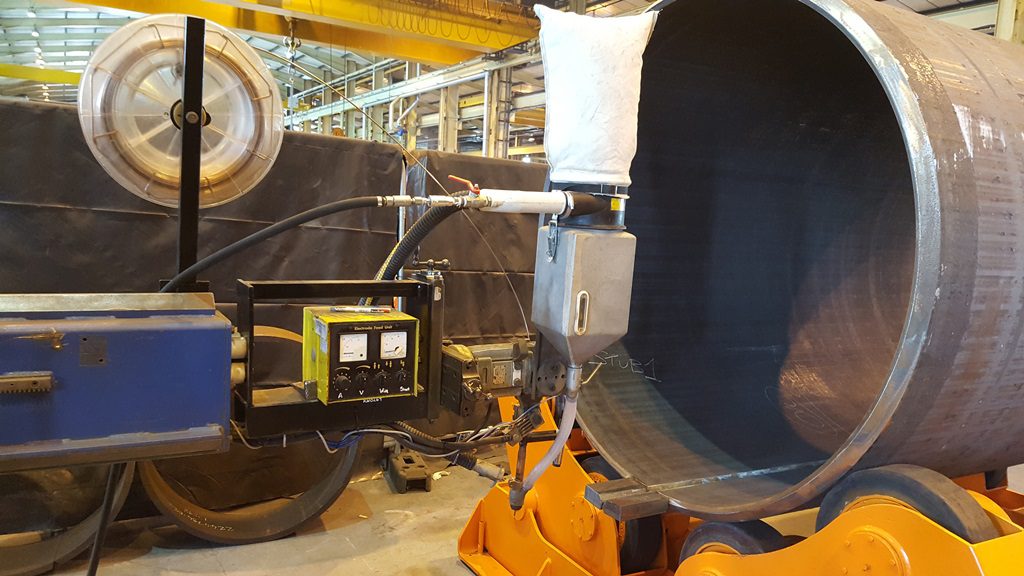 Column and boom choice is vast from 1m to 9m in size.
According the welding /cutting process and the size of the vessels to work on all C&B systems can be fixed on the ground or mobile on rails.
Manufacturers of boom welders make systems for light industrial work right up to the heavy and intensive work when the vessel sizes demand, a lot is to do with the weight of the welding equipment fitted to the end of the boom.
Column and booms with weld boom stiffness and welding head stability, operator controls, and ease of use are key factors when choosing the welding process that suits your workplace and weldment.
Automatic welding heads (typically submerged arc) are designed to be mounted on a stiff and nearly vibrationless boom, and moved to desired height with powered column. The welding head can then be positioned as required for automated welding of large vessels or other workpieces.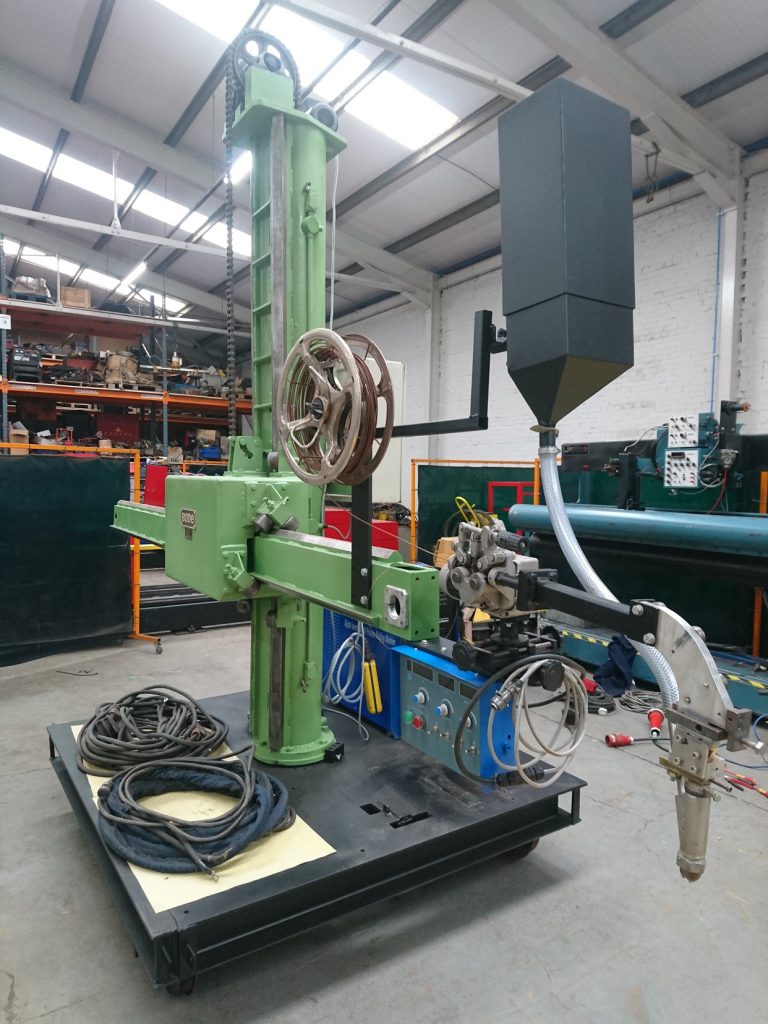 Maybe your contract is to Weld thin walled oil storage tanks and like everyone else you have a shortage of skilled workers?
Or to you have to carry out a MIG welding process along the inside long seam of an 18″ diameter pipe up to 16 feet long?
We can supply a used column and boom welding manipulators which maximize both safety and production with load capacities ranging from 50kg – 1000kg (on each end of the boom).
Manual or powered mobile sub-based cars can be included for varying length weldments and procedures.
Many variations in speeds, controls, and welding equipment can be fitted to a column and boom welding manipulator giving you endless choice and possibilities.
Submerged arc welding is at it's best when coupled with column and boom welding manipulators, as the operator is gifted with robotic and automatic capabilities to allow for perfect and flawless results. Column and booms are a must for all heavy duty vessel work and awkward engineering that requires an especially steady hand for a long duration.
Have a browse through our products where you can see the range that can be adapted and bespoke for your company.


Get in contact to learn more about hiring and buying our equipment, or if you need any technical help.