A couple of years ago we were delighted to make the aquaintance of Mr Satish Jhanb and his lovely wife, Director of Bhilai Iron & Steel.
They both came to the UK and whilst here made a visit to Leicester to view the welding equipment we had in stock.  After a number of very nice meetings and dinners we cemented both a long term business relationship and friendship.
Mr Satish's company, Bhilai Iron and Steel Processing (P) Ltd is in the Chhattisgarh region of India.
The company produce Galvanizing tanks (kettle), railway bogies, pressure vessels, ladle cars, manufacture and supply of ladles, water cooled panels, roofs and ducts from their factory.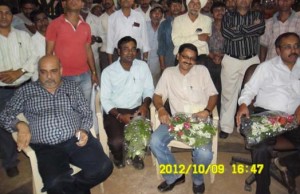 To encourage and motivate staff BISPCO have introduced an Award system to the Staff and recently this was specifically for the welding department.
The welders were awarded with a letter of appreciation and cash. These were presented by local businessmen.  The best of the welders were also awarded with Westermans Welding sweatshirts and caps.
See here the pdf created by Bhilai Iron & Steel including photos of the welders receiving their award from local firms such as Siemens Metal.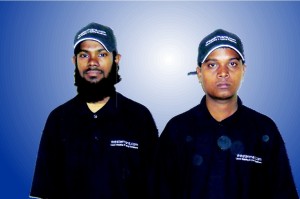 What a nice way to give praise to the workers 🙂
Refurbished Welding Equipment supplied by Westermans
Gullco GB25 Heavy Duty Bevelling Machine
SAF/FRO Column & Boom with Travelling Base
Jetline Seam Tracker
Kemppi PS5000 Combined MIG & TIG welder
Fronius 2700 MIG Full Package
ESAB/BOC Falcon CNC Plasma Profile Cutter with Burny CNC & Hypertherm HT2000 plasma system
ESAB Tractor
Messer Cortina CNC Plasma Cutting Machine
Set Bode 50 Ton Rotators
Should you be looking for a fabrication company in India, please contact me and we will make an introduction to the company on your behalf.