Come on Britain – why do the American's have all the great ideas?
 It's not quite fly fishing or hiking, but welding is the latest merit badge American Boy Scouts can earn – part of a full-court press to attract fresh talent to the critical occupation.
More than 140,000 new welders will be needed by 2019 to replace retirees and meet rising demand from natural gas drillers, steel producers, automakers and more, according to the American Welding Society (AWS).
The group helped the Boy Scouts of America award its first welding merit badge in March, hoping to offset waning interest in welding due to a cultural focus on four-year liberal arts degrees at the expense of community colleges and trade schools, industry experts say.
"The Scouts start realizing that welding could lead to a viable career," said Sam Gentry of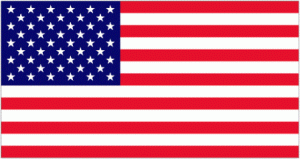 the AWS. "It's not just something to fix a fence."
In the US the average age of a welder is 55 out of the 450,000. Fewer than 20% are under the age of 35.
Welding, though, is not the cushiest job.
The roughly 2,800 degrees Fahrenheit needed to weld, the sparks, and the painstakingly slow process – it can take hours to weld only a few feet – do little to endear this skilled trade to notoriously impatient youth.
The reviews say the in the States some older welders have delayed retirement because of the weak economy, prompting concern that when they finally decide to hang up their welding guns, there won't be enough younger welders to replace them.
"The fear is that we're going to lose a lot of talented welders and welding technicians and not have anyone to back-fill the jobs," she said.
In addition to the Boy Scouts partnership, the AWS has boosted the amount in scholarships it doles out each year.
It also built a $500,000 trailer equipped with "virtual" welding machines with the help of Lincoln Electric Holdings Inc . Last weekend, the machine made a pit stop at the Indianapolis 500 car race to tout the welding profession to young auto fans.
The machines mimic the touch, sight and sound of the welding process – everything except the pungent smell of smoke from molten metal, known as a fume plume.
There are several types of welding, but generally the process involves using a gas-powered heat torch to combine two pieces of metal by melting another piece of metal — usually in wire or stick form — between them.
Automation has been able to replicate part of the process — carmakers, for instance, rely heavily on machine welders — but human precision and the ability to react quickly if circumstances change remain crucial for most welding operations.
Training typically involves a two-year degree to gain practical experience in welding, but students can go on to get a four-year degree and become welding engineers to focus on design and welding theory.
"We don't believe we're graduating enough welders," said a welding industry consultant. "A lot of firms are having trouble finding the skilled employees they need."  While the welding shortage has prompted concern from heavy equipment manufacturer Caterpillar Inc, automaker General Motors and defence contractor Lockheed Martin , the fracking industry is even more worried.
Even among current welders, there is a stark need for pipeline welders, those who can build the lines that will transport natural gas from America's growing shale fields.  Pipeline welding, it's an even more complex process than traditional welding and there is a need to train the next generation of welders who know a range of skills.  There is a concerned about labour costs and supply for building new chemical plants, pipelines, refineries and other large projects needing welders.
Has the construction industry done a good job of educating that next wave of talent on the benefits of a long-term career in our market? There are small signs the industry's efforts are paying off.
The Boy Scouts have already run out of their first printing of 11,000 welding training manuals. Using the book, which outlines safety procedures, welding techniques and career potential, and through hands-on training in welding, Scouts can earn the badge in as little as 12 hours, the group says.  "Boys like discovering things, exploring things with their hands," said Boy Scouts spokesperson said. "Something like welding is of interest to boys because it's not necessarily something they see as part of their everyday existence."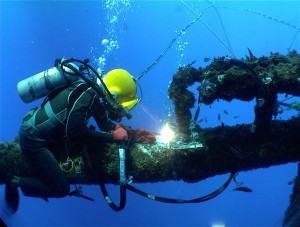 RISKS
Welding can be dangerous: More welders were killed on the job in 2010 than miners, roofers and electricians.
Underwater welding is consistently ranked as one of the most dangerous professions. (It may have something to do with strapping an oxygen tank to your back while using an open flame.)
Come on England, the TWI and the Industry, let's see some unique ideas to encourage our  youngsters take up welding as a profession.