To learn a skill you need a great deal of practice and training. For decades, the WorldSkills Competition has forged links between education, industries and governments from all over the world.

WORLDSKILLS LEIPZIG 2013: THE GLOBAL SKILLS EDUCATION AND PROMOTION EVENT
Here's where the Champions shine. At WorldSkills Leipzig 2013, the best skilled workers from all over the world compete for the world title. The WorldSkills Competitions, which are held every other year, are open to Competitors up to age 22, and are hosted by a different country each time. High-performance, excitement, power, emotion and cultural exchange opportunities are guaranteed.
The exciting Competitions make you want to learn a skill – be it a traditional trade or a new discipline, whether as a cook, a mechatronics expert, or a web designer. This gigantic event is a rendezvous for international specialists in vocational education, industry and government. Their aim is to continue improving standards in vocational education. That is the goal to which they subscribe and for which they share experiences.
The WorldSkills Competition is the flagship event of WorldSkills International, a membership organisation made up of 65 countries and regions. WorldSkills International is growing rapidly and its Members now represent over 70% of the world population.

Welcome to the biggest educational event of its kind!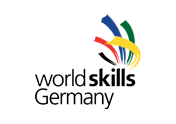 Between workbench and WIFI: The vocational World Cup in Leipzig
What counts now are the most elegant welding seams and the most precise clearances. From 2 to 7 July 2013 the WorldSkills Competition will be held in Leipzig. At the first global event of its kind to be held in Germany for 40 years, the best international trainees aged below 23 will compete for medals in 46 official disciplines. Over 1,000 Competitors will make WorldSkills Leipzig 2013 the biggest international competition of its kind ever held.
In Leipzig, visitors can look forward to a festival of vocational skills. For young people it offers a unique opportunity to test their skills at a workbench or computer. They can also seek advice on their choice of job and plan their career.
WorldSkills Leipzig 2013 is also a unique offer for specialists. At conferences, seminars and symposiums experts will discuss the future of education, while companies will make use of the opportunity to present their expertise and make business contacts.
There are many areas sectors in this competition, from Transport and Logistics,  Construction and Building Technology through to Social and Personal Services.
The Manufacturing and Engineering section covers a range of skills.
WELDING
Welding is a modern cross-sectional technology, which is applied in many areas and professions: Without welding techniques no aeroplane would fly, no car would drive and no household appliance would work. As a Welder (Schweißer) you will read drawings, standards and welding symbols, use the right welding technique and know the properties of available metals, in order to execute the tasks at the required level of quality. Strict safety regulations must be complied with. Components, constructions, plates, tubes and pressure vessels are welded objects.
CONSTRUCTION METAL WORK
As a Metalworker (Metallbauer) you build and assemble steel constructions. Additional tasks include the maintenance and repair as well as general metal and welding tasks for many applications in industrial and private environments. The main fields of activity are metalworks, various welding techniques and adjusting works.
SHEET METAL TECHNOLOGY
The corresponding profession to sheet metal processing in Germany is the System Mechanic (Anlagenmechaniker). The tasks of a system mechanic include manual model development with the use of CAD, production welding, operating machines, welding and assembling components consisting of different flat and hollow profiles with a strength between 0.6 and 3 mm made of different metals. The assemblies made of individual components are used in shipbuilding, in the production of aeroplanes, in food production equipment, in ventilation and transport systems, in building and in the manufacture of outdoor furniture.

Leading welding equipment manufacturer Lincoln Electric are yet again sponsoring this bi-annual event.  Committed to supporting eduction and training, Lincoln invest heavily acknowledging the demand for welders and fabricators around the world.
WorldSkills International
WorldSkills International (WSI) is a unique, not for profit, international membership organization. Its mission is to promote and facilitate through cooperative action a worldwide awareness of the essential contribution that skills and high standards of competence make to the achievement of economic success and personal fulfilment.
WorldSkills International
To obtain tickets for this exciting event follow this link to the WorldSkills site.  They are available from mid-April and if you sign up for a newsletter you may have the chance of winning tickets to the Opening Ceremony.