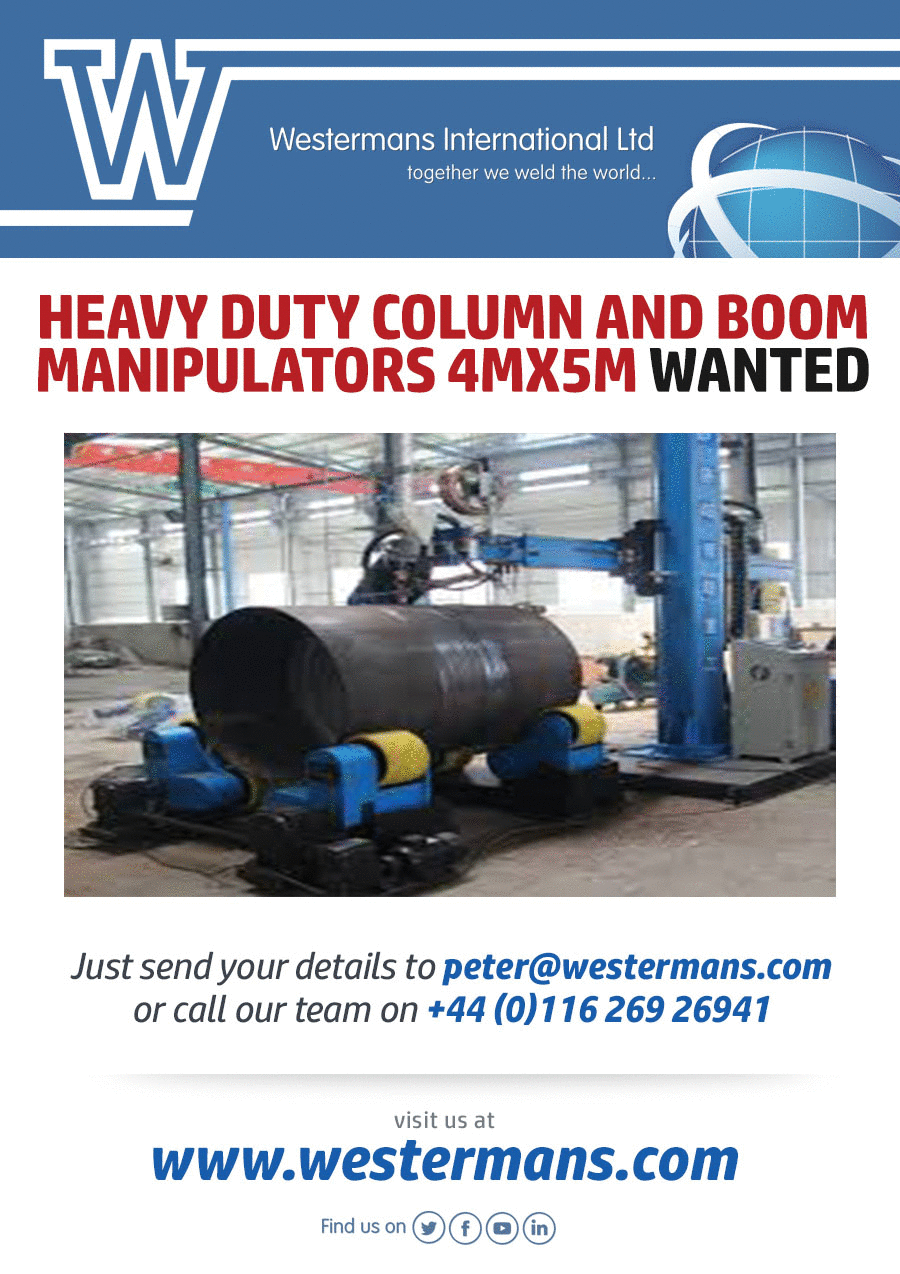 Have you seen any of welding plant like this sitting redundant in the heavy duty fab shops you visit?
We are looking to buy a Used 4m x 5m boom welding #manipulator.  Any make as long as one of the latest models.
It is worth asking around as we can pay you a Finder's Reward and Commission if the deal is successful.
These column and booms welders are often set up with subarc sets and used to make large vessels and tanks in industries like renewal energy (wind towers) oil and gas (cryogenic tanks) and ship building.
Brands we are interested in are Bode, ESAB, SAF, Pema, Gullco, Koike Aronson, Ransome, Preston-Eastin and Pandjiris
Get in touch by completing our WANTED form on the web site or give us call.
#Rapid Decisions, Payment and Collection from a Worldwide reputable dealer.
---
If you are looking to purchase a Column and Boom, we have a great choice in stock today. From light to heavy duty, numerous welding sets can be added and we can supply the welding positioners and pipe rotators to semi automate your welding process.
For more details view our Stock of these manipulators on our web site