ESAB offers complete solutions for welding longitudinal pipe mills.
Includies tack welding, ID welding and OD welding.
Tack welding equipment (MAG welding in forming station).
The tack welding equipment consists of a heavy duty welding torch for MAG welding, equipped with a gas nozzle for high-flow gas protection.
The feeding of the welding wire is handled by a push-pull system, equipped with ESAB's well-known A6 VEC motors.
The power sources used are two 1600A welding rectifiers, connected in parallel.
Welding Station Features.
The ID welding station features an 18.5-meter-long internal boom for vertical operation in 20 inch diameter pipes.
A 4-wire welding head is mounted at the tip of the boom, and has a laser joint-tracking system which activates a slide cross with a 60×60 mm stroke. 
The weld head also has a support wheel to stabilize the ID boom against the pipe.
A push-pull wire feeding system, with motors mounted at the welding head and at the rear of the boom.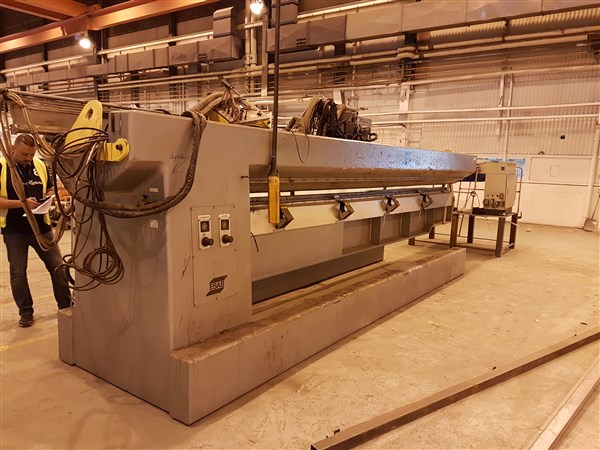 The OD welding station is built on a semi-stationary column and boom, supporting a 5-wire welding head.
As the space for the welding head on the OD station is not so limited, the wire feeders are mounted in a "rainbow" configuration. This enables the wire liners between the contact nozzles and wire feed motors to be straight.
The earthing system for both the internal and external welding stations are of a brush rack system.
Each rack has 12 brushes, held against the pipe by means of a pneumatic column & boom.
After each completed weld, the rack with brushes are lifted up so that the pipe can be transported away from the welding station.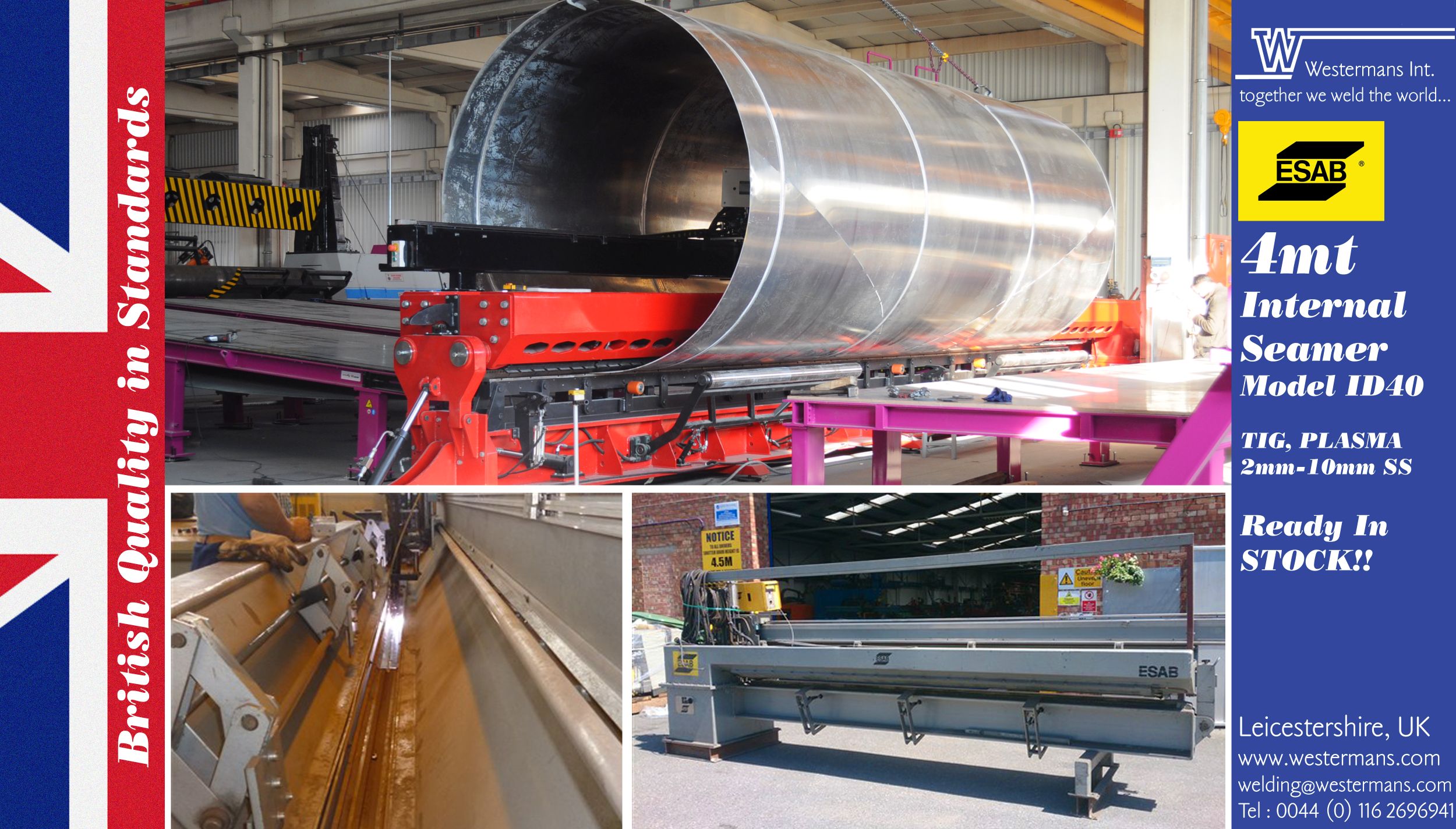 Longitudinal welding can be undertaken using various welding processes. These include MIG, TIG,  plasma (PAW) and submerged arc (SAW).
Used in applications such as pipe welding, water tanks, boilers, cryogenic tanks and storage tanks, heat exchangers and semi conductor.
Westermans buy and sell welding systems for longitudinal welding, click here to see current stock.