We trade Internationally but we are an English speaking company.
To help our worldwide customers, we have a small number of pages professionally translated to German, Spanish and Italian to explain our company, products and services.
We ask that you email enquiries in either English or your own language and we will try our very best to respond within 24 hours. We can obtain Translators to help with advice, orders and contracts if we have notice.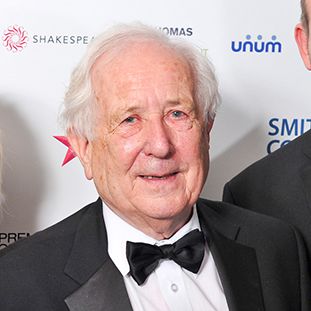 Lifetime Achievement Award
Peter Westerman our Founder was awarded The Lifetime Achievement Award to the Welding Industry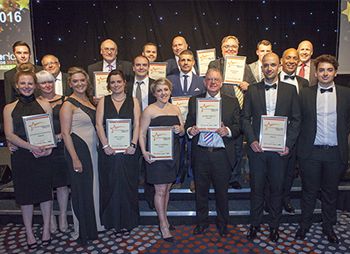 Welding World Awards 2018
Our firm sponsored the 2018 awards. These Awards recognise welding dealers, distributors, training and education centres in the industry.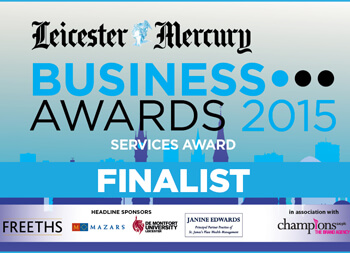 Leicester Mercury Business Awards
Finalists in the 2015 Leicester Mercury Business Awards for International Trade. The Award ceremony took place in Leicester in April 2015. With 13 categories and over 200 entries we are delighted with our Award.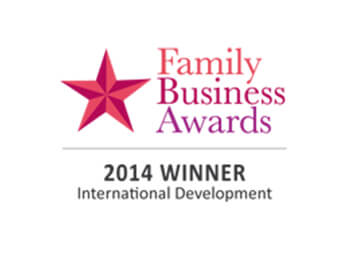 The Midlands Family Business Awards
Winners of the The Midlands Family Business Awards 2014 for International Development As a family owned and run company for over 50 years this is a very proud moment for our Founder Peter Westerman. Click to see the whole story.
---
What you get
Unless otherwise stated, all our welding and cutting machines are serviced to order and shipped around the world. If required, any welder can be refurbished which includes re-spraying and replacing any necessary parts. Our machines are only made by the leading manufacturers, so you will receive a quality working machine ready weld.
---
Inclusive Warranty
All our welding machines are serviced before despatch, unless otherwise stated. If necessary, machines can also be refurbished and colour coded to suit existing workshops.
Unless otherwise stated, all Overseas supplies have 4 months Parts Warranty only.
All warranty packages are supplied on a "Return to Site" basis for repairs. We endeavour to resolve issues quickly. If we feel that a machine or part is going to delay this beyond a reasonable period of time we may offer you a loan machine in the interim period. If a machine for whatever reason cannot be repaired we will either offer you a full refund or find a suitable alternative to supply. Incorrect installation, wear and tear and mis-use are not covered by our warranty terms and you must not let a 3rd party carryout any work as this will void the warranty.
New equipment carries the manufacturers warranty and as such these machines and items may need to be returned directly to the manufacturer. We have no control of how long this may take, however we will do our utmost to keep your workshop running smoothly in any way we can. It also is imperative you read any small print on new equipment such as periodic maintenance to ensure your guarantee is valid.
---

Aftercare Support
The majority of the time we do not need to assist the welder with his new purchase however some machines may have a minor fault, this can often be due to something moving during transit. However, most problems can be solved with a phone call to the Service Department. If you need any assistance please call +44 (0)116 269 6941 in the first instance.
---
Overseas Payment Terms
On receipt of a Purchase Order, we will issue a Proforma Invoice with Bank details.
All equipment is sold Ex-Works, Leicester, UK unless otherwise stated.
All prices are net GB Sterling and exclusive of VAT
Invoices can be raised in Sterling, EURO or USD at our Bank's current exchange rate.
Delivery dates quoted are subject to receipt of full payment
Quotes are subject to machine availability
Overseas Payments can be made by Bank Transfer
---

International packaging
Once a welding machine has been completely finished, the machine would be palletised, secured and shrink wrapped.
As this is could be shipped to another continent we ensure goods are packaged well.
Each machine is carefully prepared for onward despatch.
We will load onto transport.
We will inform you by email that your machine is now on its way.
Please ensure you check the consignment before signing for it. Any damages can only be claimed if notified immediately.
---
Documentation
All goods sold are issued with a Packing Note and Commercial Invoice. We are experienced Exporters, and can provide advice on all documentation, shipping quotes and special timber for any country around the world. If Westermans International arrange the shipping, Bills of Lading or Airway Bills will be forwarded by Courier along with the Invoice and Packing List. Additional costs are incurred for the following documents Certificate of Origin, Engineers Certificate, Arab Legalised documents and courier service of Original shipping documents. Please Note: Goods will not be desaptch until ALL documentation is paid for in full. Please tell us the documentation needed when ordering otherwise this may delay your shipment.
The United Kingdom left the EU resulting in changes of trade.
We work closely with a number of trusted Shipping Agents who are organised and compliant for the UK's new regulations regarding worldwide export and imports
FREE Trade Agreements in place 2022 to make exporting easier between the United Kingdom
The countries are plentiful with more in negotiations. Full the up to date list see the UK Government's dedicated page here .
This list may change and you're encouraged to seek advice from Import Agents in your own country as to what taxes and duties you will need to pay before placing your order.
---
Overseas Delivery
All welding equipment and machinery are sold and supplied Ex-Works, unless otherwise stated. We can however provide full freight forwarding facilities via a number of reliable Shipping Agents, including legal documentation, packaging and crating for one off items up to the loading of 40ft containers. Please request a quotation for CFR naming your port of destination along with any other requirements needed Air freight or Sea freight quotes available for parcels up to 30kg parcel, pallets, trailers or containers, ask for more details.

Would you like to talk to our Team?
Maybe you are not sure which welding machine is best for you? Our Sales Team is more than happy to discuss your welding requirements.
With extensive knowledge on ALL makes and models, they can suggest the most suitable machine for your application and budget.
Between Monday and Friday during our working day of 8am – 5pm GMT, we aim to reply to your request within 2 hours of receiving your email.