Peter Westerman
Managing Director
Peter, the founder of Westermans International Ltd initially started as a Salesman for Petbow, a UK manufacturer of Welding Plant.
Over the years, Peter has had many ventures and not all in the machinery field! In the 1960's he started his own company which developed into Leicester Welding Supplies, an East Midlands based company supplying new equipment and consumables. Later in the 80's Peter formed today's company to supply used and refurbished welding machinery
He is a well known character around the welding supply and heavy engineering firms in the UK and is often described as "that old man on the BMW bike!"
After 50 or so years in the industry a past and present member of many associations such as the AWD and EAMTM he is a mind of information. Peter's passion firstly is his motorbike (much to the disappointment of his wife), then his family and 5 Grandchildren.
In the past few years Peter has featured more in the news than the Royals, Will and Kate. With features in the Leicester Mercury and his other Star performances on our Media pages. After winning a Lifetime Achievement Award for services to the industry from the Welding-World he has now gone on to be the 2019 / 2020 President of the Association of Welding Distributors.

Craig Westerman
Sales Director
After starting an Apprenticeship in Cabinet making, Craig worked for a number of years in the building trade before joining his father at Westermans Welding Supplies in the late 1980's.
He fondly remembers starting from scratch in the workshop learning all he could about the machinery and refurbishing process.
Now 30 years later you still find him happiest working in the workshops, however, his knowledge has grown somewhat since then!l After getting involved in the sport with his sons, Craig with many other youngsters and female riders he is now a committed motocross supporter and travels the length and breadth of the UK supporting the BWMA.
He has taken up walking as therapy from being sat at a desk every day. Obsessed is not the word!

Claire Spillane
Financial Director
Daughter of Peter, Claire joined the company in 1994 after working as a Physiotherapy Assistant at the Leicester Royal Infirmary for 10 years. 25 years later and she still misses that role but enjoys her job as long as she can get out and about in the evening and at weekends! Claire looks after the commercial side of Westerman's but enjoys the digital marketing element of her job best.
She loves to be walking out in the mountains, and has conquered all of the highest peaks in the United Kingdom and climbed the Atlas Mountains, the highest in North Africa! These days finding time is her biggest challenge! Her dream is to be horse riding on a ranch in South America with the cowboys!

Mark Reaney
Technical Director
Mark was a very lucky find for Westerman's when he joined in 2003. Being a Miller and ESAB engineer trained to level 3, he can turn his hand to any machine (in fact any thing put in front of him).
He is in charge of the team refurbishing and repairing welding machinery. A demanding challenge!
January 2012 Mark was appointed Technical Director at Westermans.
Mark has many hobbies but his passion is pyrotechnics. His own November firework display can be seen some 50 miles away, much to the annoyance of his neighbours. More recently he has kidnapped Haidee's dog Mya, he loves Mya sharing his office and taking her away on his weekend trips.

Jess Partner
Sales & Marketing Development
After starting as a Junior Administrator, Jess has now many years under her belt with Westermans. She has worked in various departments but now concentrates on New equipment sales and the Hire side of our business.
She has developed the product range of New welding and associated equipment which now included ProArc, Gullco and GBC. It is through her commitment that these additional branches of our business are now a great success.
Jess is passionate about Horse riding and is lucky enough to own her own horse called Bea. She loves nothing more than a long evening ride around Bradgate park, our local country park on a summer's evening, and loves spending time in the great outdoors. Jess is gradually exploring the world, one road trip at a time!

Judy Watkinson
Accounts Administrator
Judy is no longer the recent addition to the Westermans Team! She has completed the three peaks challenge in a more lady like manner (one a year), her challenge for the years ahead is to complete a major peak each year in a different country.
She loves to dance, learning Salsa for fun, fitness and friendships. Likes dining out, going to the movies or staying in with hubby and step son. Judy worked for 20 years in Admin for a major international business, but loves working for a family business. If not at work keeping the Accounts department in good order, Judy will probably be on an exotic cruise!

Bev Kerr
Assistant Buyer
We were lucky to find Bev! She worked at Next for 17 years as a Credit Adviser but was ready for a change and wanted to work for a smaller, family run business.
She loves being outdoors and walking Miko, her Malamute is part of her daily routine. She even brings the big, hairy dog to work every day.
Bev with a promotion has moved into the role of Assistant Buyer and is very successful within her new role alongside Peter.

Haidee Westerman
Logistic Coordinator
Joining us from a career of caring, Haidee has found her feet in the role of Logistic Coordinator along with other roles. Grand daughter of Peter, she has taken to the job having grown up understanding the demands the family company has on all its workforce. She looks after the Social Media side and enjoys interacting and linking with old and new customers by sharing pictures of what goes on behind the scenes at their work places. If you get asked to leave a Review, that will be from Haidee. She takes great pride in collecting Reviews from our Customers who rate us as Excellent. Haidee is the 3rd generation of the family business.
Equipment Technicians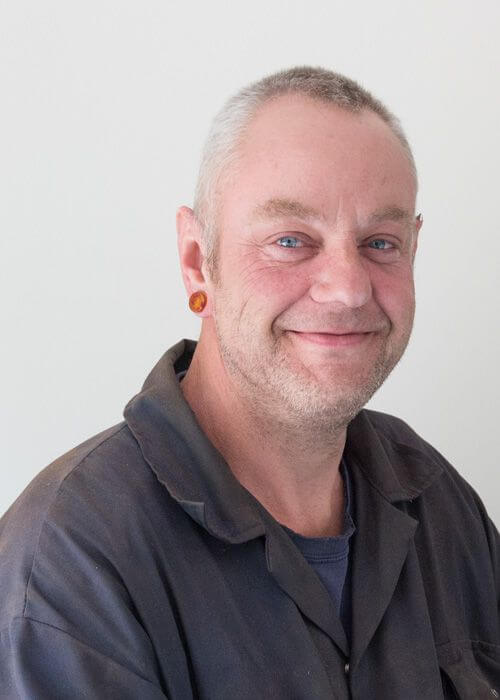 Henry Little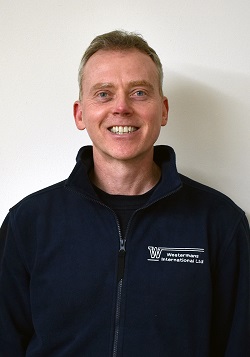 Tony Cox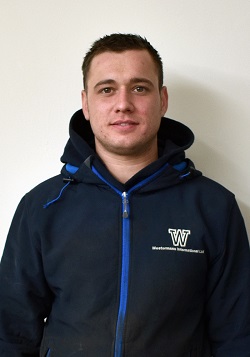 Luke Westerman