Westermans International sincerely believe in giving something back to the Community.
We donate to our local charities LOROS, Rainbows and Linking Lives but we also like to give support to youngsters who are either vulnerable or talented.
We will keep you up to date on our Latest News Blog or Social Media channels, Facebook, Twitter or Instagram with any current fund raising and awareness events the staff at Westermans will be taking part in.
Sponsorship
After many years of sponsoring a number of individual young motocross riders we took a big step after being approached by one of our riders Vicky Marriott. She had a vision to organise and run a women's only motocross championship in Britain. Her dream was to promote, encourage and develop a series for British girls and ladies to compete in England and qualify for the European championship and eventually the world title.
The BWMA was formed in 2017 and the first ever Westermans International British Women's Motocross Championship took place. It was a huge success with girls from the age of 14 upwards competing solely against others girls from all over the UK. The Champion and podium placements of the season is presented each year at the Dirt Bike Show with prize money and the Peter Westerman Trophy.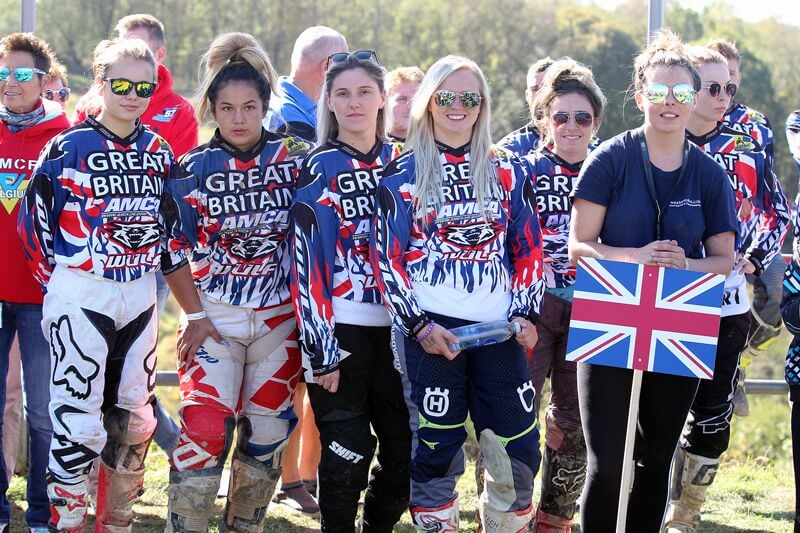 In 2018 and 2019 and 2021 we continued to be the title Sponsor of the Championship with many other sponsors supporting now a youth and senior series. Over 45 girls signed up and 8 of them proudly wore GB kit and raced against some serious riders from all over Europe. Due to the vision and dedication of the Marriott's some of the girls secured places to ride in the IMBA, European Championship. You can keep up to date here in the WMX Racer magazine
This is a dangerous sport for anyone. We have seen many accidents and injuries but the girls know all the risks. We have seen huge improvements in both riding skills and confidence and many new friendships have been formed.
As a motor biking family we are extremely proud to be involved with everyone associated with the BWMA. We will continue to sponsor the British Women's Motocross Association for as long as possible. Unfortunately the 2020 season had to be cancelled but 2021 season is looking good.
If you are interested in supporting the BWMA or better still an individual rider, please get in touch. Everyone needs a bit of help and support in life.