Why is Ireland chosen by many Semiconductor businesses?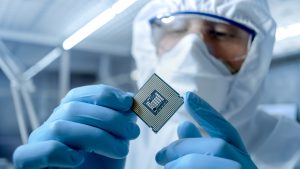 The Semiconductor industry in Ireland can be traced back to 1976 when Analog Devices opened a Fab in Limerick. With the opening of Intel's European manufacturing & technology Headquarters in 1989 near Dublin, the industry was really put on the map.
40 years from the birth of 'Silicon Ireland' there is now a melting pot of innovation and international collaboration among; experienced engineers, skilled graduates, researchers, multinational and Indigenous companies that are involved in all stages of the semiconductor value chain from initial design through to welding and fabrication.