These 3 aluminium MIG welders are our most recommended.
If you're looking to invest in a new MIG welder for aluminium, we've put together our top 3.
Make these your first port of call if you're looking for a new machine.
Fronius TransPuls Synergic Series – MIG Welders for Aluminium.
The Fronius TransPuls Synergic MIG welder is considered to be the "Rolls Royce".
A highly capable and professional aluminium MIG welder for demanding and production user requirements.
Main benefits:
Pre-programmed pulse wave forms offer excellent performance on a wide range of materials and thicknesses. Plus an extensive database for all alloys.
Constant arc length with varying stickout from the Adaptive Arc Control feature.
Syncropulse feature gives industry standard "TIG-like" appearance for MIG welds.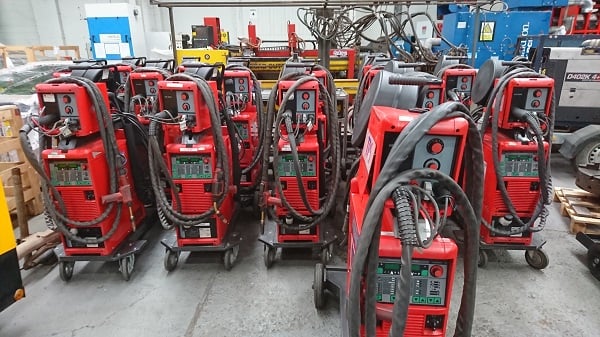 Click here to view current availability and to make an enquiry.
Kemppi Fastmig Aluminium MIG Welder.
World-renowned, Finnish manufacturer Kemppi's SpeedMIG is another great option.
These machines are often found in ship-building yards, where they are a reliable and fast-working piece of kit.
Benefits:
Made with a focus on speed, for optimised welding productivity.
Multi-process power source offering versatile capabilities.
Huge duty cycle performance makes it ideal for the most demanding of industrial workshops.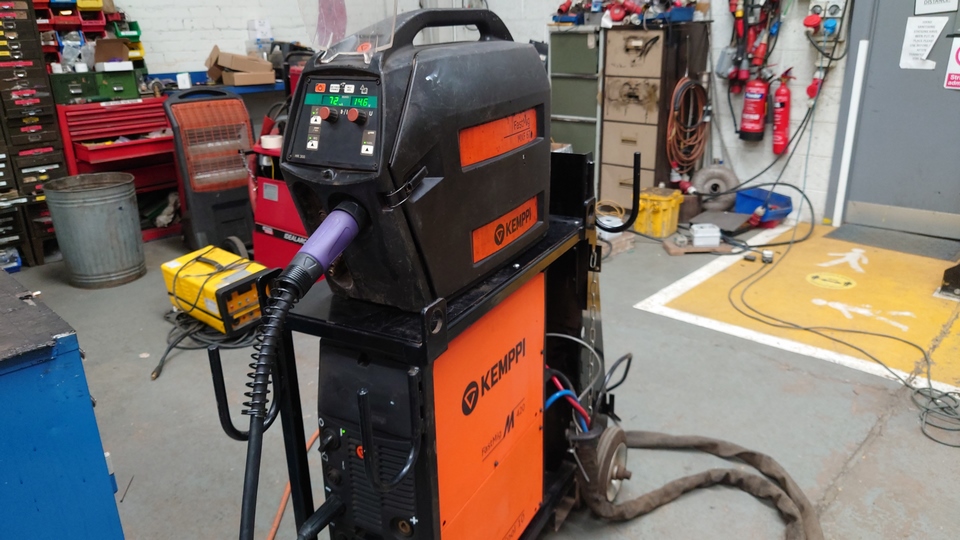 Click here for full details on this machine.
Lorch SpeedPulse Aluminium MIG Welding System.
Get a more stable weld, quickly, with Lorch's range of Speed Pulse MIG welders for aluminium welding applications.
Benefits:
Get a more stable arc when compared with other, similar machines with this machine's ability to discharge more than one drop per pulse into the weld pool.
Achieves the performance and stability of the spray arc MIG process, with the advantages of pulse welding.
Dynamic control allows the welder to variably adjust the machine to a wide range of jobs and welding positions, to their requirements. The arc characteristic can be directly changed via the controller as needed.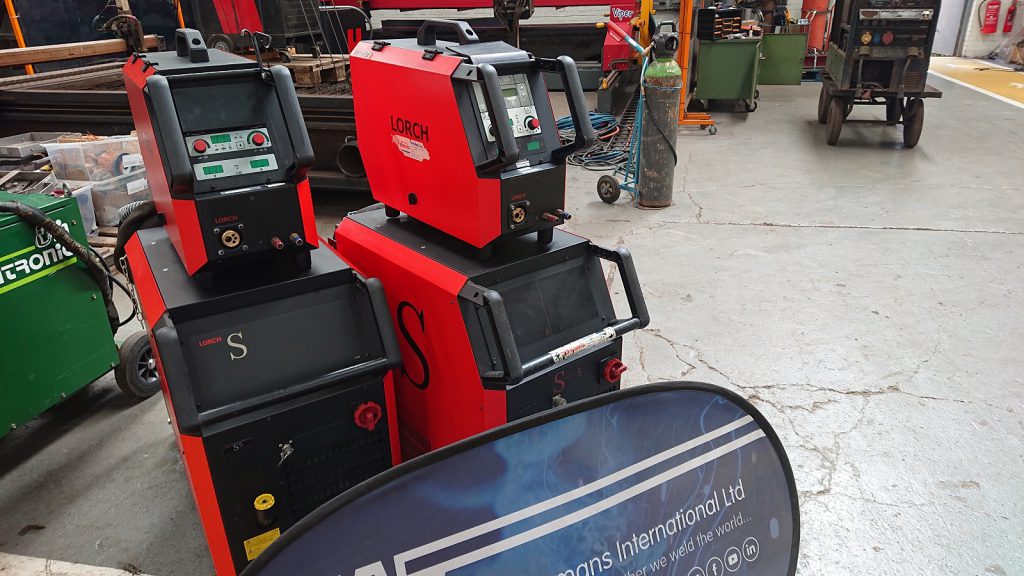 Click here for full details and to make an enquiry.
If you're looking for more information on the aluminium MIG welding process, here are some great sites for advice, tips and tricks.
How to Successfully MIG Weld Aluminium – Miller Electric MFG.
MIG Welding Aluminium for Beginners: Complete Guide – weldingtroop.com.
MIG Welding Aluminium – How To and Welder, Wire and Gas Set Up – weldingpros.net.