And how it could transform your welding process.
When you've got limited access to the job, it can seem impossible to make those all-important spot welding repairs.
However, there is a solution to your frustrations!
A single sided spot welder was made for situations like this.
Designed for use with relatively thin sheet metal, the resistance weld is performed from one side only, with one electrode.
Opposed to standard spot welding with an arm and electrode on either side of the two sheets, acting like a clamp.
The application provides significantly better cosmetic results.
Saving time by reducing the need for additional finishing processes when compared with similar work using MIG welding.
It has a versatile range of tooling for poke welding, micro welding and a roll spot attachment for creating resistance seam welds.
An affordable, compact unit for industries including automotive, aerospace and motorsport, ideal for welding exhaust systems and repairs.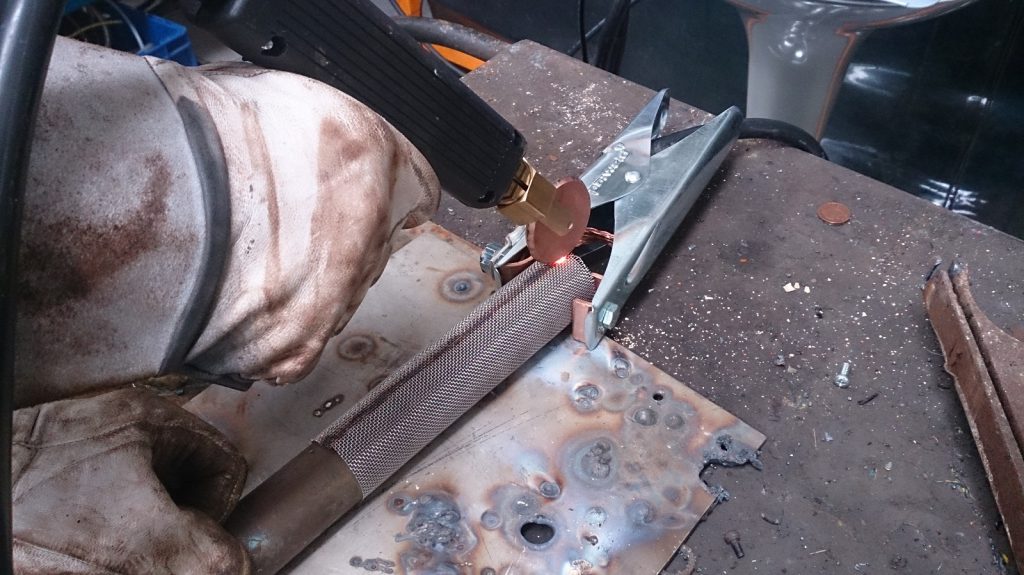 The Limitations of Single Sided Spot Welding
Although a great addition to many's kit, the Fastspotter might not be suitable for everyone.
Here are some things to bear in mind:
The resulting weld is not suitable for any "structural" work.
It must only be used for resistance welding of two sheets, no more.
The top sheet shouldn't exceed 1.0mm thickness, the lower sheet 3-4.0mm.
Always weld from thin to thick (thin sheet on top).
Earthing should be made on the host/thicker panel, as close to the work area as possible for best results.
The welding area on both sheets should be thoroughly cleaned and free of contamination, such as grease etc.
Check out a great single sided spot welding project example here for more details.
We ship these single sided spot welders Worldwide, with clients including aerospace engineering in Australia and Italy, filtration and security fencing manufacturers in the UK, motorsport teams in Germany and engine and exhaust manufacturers in the USA.
Click here for full details on this machine, and to make an enquiry.