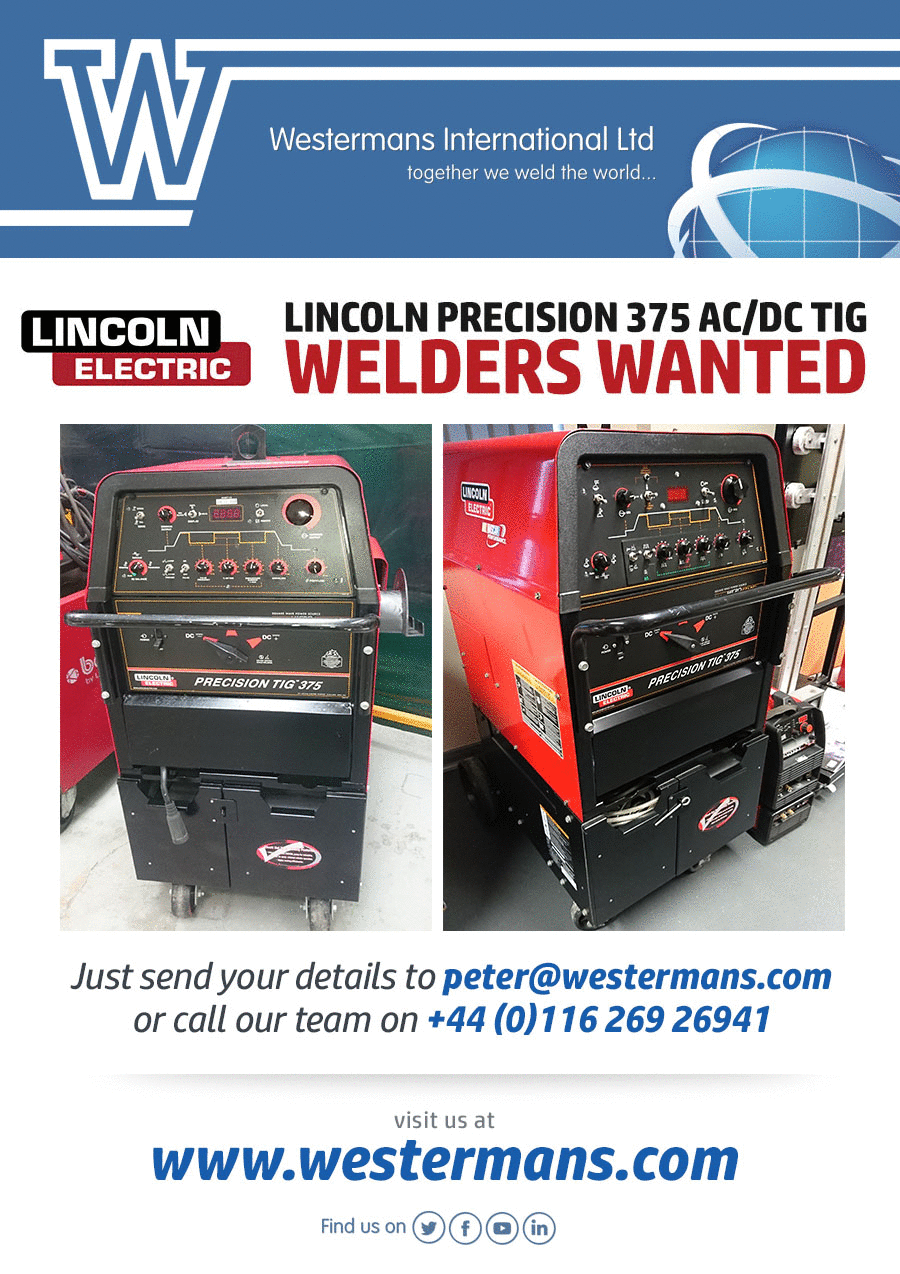 You can make some money
Do you know a welding fabrication shop using Lincoln Precision ac/dc TIG welders?
Yes, then simply ask the question are they surplus, redundant and sitting gathering dust?  Or would the owner like to upgrade the model?
Westermans want to purchase a number of used Precision TIGs and will pay you a reward for the introduction and commission on a successful deal with the seller and any future deals.
Ask around, you will be pleasantly surprised how easy it is to earn additional money from your Network.
Get in touch with our Buying Team with any heavy duty, specialised or automatic welding and cutting equipment you think may be up for sale.  Top prices paid and we handle inspections, faster payment and collections.
Should you have found this Blog trying to buy Lincoln Electric welding plant, visit our web site with the full range of new, used and refurbished welding machinery here we have for sale and supply around the World.
Lincoln  Electric are leading manufacturers to the World of MIG, TIG, Diesel Welder Generators, SubArc welders, Tractors, Semi Automatic welding.