News and Articles
January 2020
Source: Welding World
Date: 02.1.2020
Presidential status for Peter Westerman, our Managing Director was the big topic for the latter part of 2019. Peter, one of the original members of the Association of Welding Distributors was honoured when he was asked to represent the AWD by being the President for a two year period. Read the Welding World magazine which features his Inauguration - a very special day for him and the staff at Westermans International.

Source: Machinery World
Date: 16.1.2020
Encouraging youngsters into welding is vital to the skills gap. We were delighted to be given another opportunity to supply MGTS a local vocational training school with welding equipment. We wrote a feature about the organisation and apprentice welders which we hope will start to fill the skills gap in the UK. Read the full article in Machinery World of why the Midlands Group Training Services found our products and services helpful to their success.
November 2019
Source: Tube and Pipe Technology
Date: 12.11.2019
Peter reflects on his life in the Welding Industry as President of the Association of Welding Distributors, a position he is honoured to have after nearly 60 years in the welding industry. With such uncertainty for some manufacturers and traders in the UK Peter, is positive about the future. He cannot speak highly enough of the AWD and what they represent. Read more here
October 2019
Source: Industrial Director
Date: 11.10.2019
Past, Present and Future - enthusiastic Peter Westerman is featured in the Industrial Director - welcoming a chance to share his views of the welding industry directly to a wide range of management and workforce in the industry. Read Peter's reflection here
July 2019
Source: Industrial Plant and Equipment
Date: 24.7.2019
Supplying UK manufacturing firms with affordable equipment is our mission. Read here in the IPE a recent Case Study on Abbott & Co, at truly established business making pressure vessels, air receivers and surge vessels along side heat exchangers.
June 2019

Source: International Metal Tube
Date: 1.6.2019
What a great acheivement to find our Technical Service Engineer featured on the front page of International Metal Tube magazine. The feature on page 12 explains how we combine welding performance and cost gains in the tube fabrication sector. Read the full article here
February 2019
Source: World Pipelines
Date: 4.2.2019
Our sole UK and Ireland Agency of the ProArc range of welding and cutting equipment reached the readers of World Pipelines. With the new agreement in place it secures a 20 year old partnership we have had with the Taiwan manufacturer. Read more in World Pipelines or visit our works to view the demo equipment.
June 2018
Source:MX Vice UK
Date: 25.6.2018
Great write up of the Lower Daryton meeting by MX Vice UK. Westermans International BWMA Motocross Championship 2018.
Some serious female riders who are going to be competing soon the the European championship because of the set up of this new British series. It's fantastic to support this exciting sport.
Read more here
June 2017
Souce: Industrial Director
Date: 14th June 2017

The Production Engineering for Professionals
Ever wonder really why we buy and sell used equipment?
In this June feature it explains the benefits of buying refurbished machinery, why we stock such a wide range and the rewards when we procure specialised and bespoke welding plant. Read the whole article in the Industrial Director on page 24.
March 2017
Source: Business Quarter BQ
Date: 22nd March 2017

In an article in the BQ this month, Peter jests that his age plays a part but he also believes a lot of it is down to the company's British heritage and strong reputation as to why it remains to be successful even with the uncertainty of Brexit and European trade.
He added: "If I say to somebody abroad, I'm talking to you as an Englishman, I'll give you my word, they accept that. A lot of it is due to me being an old man but I love it, I'd sooner fly to the moon than let them down. People trust us.

Researching new markets is the result of Brexit for our company.
Read about Peter's passion of the welding industry, travel and ideas for the future in the full article here
December 2016
Source: Finance Digest
Date: 20th December 2016

Working alongside your Father and Brother has many, many rewards as well as some problems!
2016 was a year to remember and to admire Peter Westerman, the 80 year old Father of Craig and Claire who was awarded for his recognition to the welding industry.
Full of energy, drive and still as ambtitious as ever in business, this article tells the story of the family business, international trade and what Claire has learnt from her Dad.
Read more here
---
November 2016
Source: The Times - Raconteur
Date: 15th November 2016


Exporters battling on despite Brexit
Brexit may be among the biggest challenges the UK has faced in modern times, but there are also export opportunities waiting to be seized this was the focus of Charles Orton-Jones' conversation with our MD Peter Westerman recently.
Build contingency plans so there's a fallback position depending on each scenario and for the moment make the most of fallen Pound
Read more from Peter's perspective and other Exporters here in the Raconteur life before the EU, Brexit and how to sieze opportunities in the middle of the chaos.
---
October 2016
Source: Finance Digest
Date: 11th October 2016

The Real Reasons Why Winning Business Awards Is Good
With busy staff frequently pulled in all directions, you may not think that putting your business forward for business awards is a good idea. Entering any award requires efforts and time: it's a fact.You may ask yourself: 'will they match any possible benefits we may achieve?
There are a huge variety of awards around – from regional to national, industry based or with specific criteria. It makes no difference how big your business is: size really does not matter. Even charities and not for profit organisations can enter. Here are five reasons why submitting a business award could be good for your firm.
Read the article written by our Finance Director Claire Spillane
here who advises you to definitely enter!
Source: Open To Export
Date: July 18th 2016

With Brexit at the forefront of the Exporting discussions, Claire Spillane was asked to give some tips and knowledge gained over the years of international trade, to Open to Export a publication for international trade.
---
Source:Tube Products
Date: 14th July 2016

The TPi magazine was published early in July 2016. Tube and Pipe Products is an International industry publication.

We are really pleased to see Peter feature not only in a 2 page spread about his life in and out of the Welding Industry but also see him pictured with Michael Portillo on page 50 in recognition of his lifetime devoted to the welding equipment in the industry.

To read Peter's interview or flick through this heavily editorial magazine for everything to do with the Tube and Pipe industry follow this link
---
June 2016
Source: GoCompare.com
Date: 30th June 2016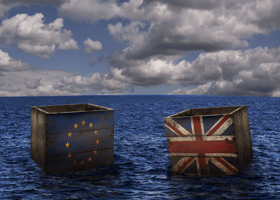 With the EU Referendum our Financial Director was asked to comment on the impact leaving the EU would have on their business.
Resilient and as positive as ever, she was not alone believing that concention on global trade would continue and to not worry about it until it happened.
To read Claire's opinion and others in the UK see the GoCompare covered mag here
---
Source: Eureka The Site for Engineering Design
Date: 23rd June 2016

This time it's Claire Spillane's chance to have a mention in a valued publication for Engineering.

Eureka in conjunction with National Women's Engineering Day on the 23rd June, published this article.
Women In Engineering is exactly as it says, an association for women in engineering and that doesn't stop just at the scientists, surveyors or welders.
Their aim is to promote the whole Industry and STEM starting early with young ladies in the UK. Read more about it here in Eureka
---
Source: IndustrialDirector.com
Date: 7th June 2016

In time for Peter's 80th Birthday celebrations, he is featured on page 19 of the IndustrialDirector.com a publication for Engineering Professionals.
Alongside Trumpf who have included a great article to read on bevelling and seam welding.
Read the entire magazine here
Industrial Director or ID, is a bi-monthly business to business magazine for the UK's key 'Production Engineering' industrial decision-maker. Read by Directors, Senior engineers and decision makers
---
May 2016
Source: Leicestermercury.co.uk
Date: 10.05.2016

Congratulations to Peter Westerman on his Lifetime Achievement Award!
The Welding World Awards took place on Wednesday 13th April 2016 at the Hilton Metropole in Birmingham, Westermans were finalists and were preparing for a great evening ahead.
However no one predicted the result - Peter Westerman receiving the Lifetime Achievement Award for his services to the welding industry in a career spanning over 50 years.
Click here to see Leicester Merceury's tribute to a legend of our industry.

---
April 2016
Source: GoCompare.com
Date: 29.4.2016


Britain's membership of the European Union is the massive topic which will dominate the news and pub table conversations from now until we go to the polls in June. But should we stay in or leave?
GoCompare.com asked some entrepreneurs, leaders and bloggers for their opinions on whether Britain would be better in or out....
Peter Westerman our MD gets the chance to give his view, seemingly in this article to be outnumbered. Read the full article here


---
Source: Love Business
Date: 20.4.2016

MD Peter Westermans of Westermans International Honoured At Top Industry Awards
Love Business share a great article on a special merit Lifetime Achievement Award which was presented to Peter in recognition of his lifetime contribution of his outstanding business significance within the welding industry.
Organised by The Association of Welding Distribution and aimed at finding and recognising the best examples of work across all aspects of the welding industry, the awards were presented in front of an audience of over 200 business guests and Guest Speaker, The Right Honourable Michael Portillo. Read more about it here
Love Business - Inspiring Business by Sharing Success
If you are a business owner, manager or thinking of starting a business - and you need answers, inspiration or just see what's happening in your area - Love Business is for you!
---
Source: TalkBusiness
Date: 14.4.2016

Our MD, Peter Westerman discusses in an article for TalkBusiness, his tips for trading with China and future global export plans.
With the UK government wanting to achieve £1 trillion in exports by 2020 this is certainly
The TalkBusiness magazine for Entrepreneurs and Business Owners gives tips and advice to assist those battling through the day-to-day struggles of the current business climate.
They advise start-ups and SME's on how they can continue to grow and improve their business.
March 2016
Source: Open to Export
Date: 16.3.2016

There is no getting away from the fact our trusted company is clearly recognised as a worldwide supplier of industrial machinery.
Peter Westerman's recent visit to Iran prior to sanctions being lifted sparked great interest from colleagues and businesses.
Read Peter's comments on the potential growth and trade between the UK and Iran in the Open to Export publication titled Could Iran be the Next China?
Backed by UK Trade & Investment, the Federation of Small Businesses and the Institute of Export, Open to Export is the online community helping UK businesses get ready to sell overseas.
---
Source: Business Zone
Date: 8th March 2016

With so much uncertainty around the world, trade, war, Brexit and fluctuating exchange rates Business Zone is a great community resources for SMEs.
Recently we were asked to help in a piece on trading with China.

Read more about our thoughts and tips here on whether China is a good target to country for your business.
---
Source: The Guardian
Date: 11th March 2016

After nearly 30 years exporting around the world, Westermans International certainly have a number of stories to share so were happy when The Guardian approached us for tips on international shipping.
Customer relationships abroad depend on shipments arriving on time and undamaged - here's how to get it right.
Handling shipment and navigating red tape; all SMEs need to know.
Read more about it here
---
February 2016
Source: Economia
Date: 11th Feb 2016

"Foreign Riches"
Trading overseas can be a means of growing customers, reducing overheads and increasing turnover.
So why do so many UK businesses remain reluctant to get involved?

Read in ICAEW's magazine 'Economia' all about the export success story at Westermans International
Then read my Post here on LinkedIn on poor translations and why you should invest in a recommended translator in your sector
---
Source: UK Construction Online
Date: 4th Feb 2016

Thanks to great information and enthusiasm about future trade with Iran, we were mentioned in Construction in the Middle East supplement, part of UK Construction magazine.
Peter's comment are listed together with comments from British Foreign Secretary Philip Hammond and leading multinational investment bank, Goldman Sachs.
Follow this link to our Blog to see Peter riding a Segway at the Industrial Exhibition in Tehran recently.
---
Source: Fresh Business Thinking
Date: 3rd Feb 2016
We recently commented on "Best Shipping Practice" after having many, many years of experience supplying goods overseas. Read the article here on Fresh Business Thinking.
Even today we are on a learning curve as Legislation in both UK and overseas Customs Offices changes on a regular basis. Sometimes you don't know the problems until it's too late, but persevere.
At the end of the day, you want a happy customer with a first class product. We can only emphasise the importance of a great relationship with your Shipping Agent.

Fresh Business Thinking is the online resource for business owners, directors and entrepreneurs. It is where information hungry and time-poor business decision makers can source information and advice to help them run their businesses more effectively and efficiently. Launched in 2007, it has rapidly became one of the most visited sites for business owners and directors running small businesses.
---
December 2015
Source: Daily Mail Online
December 21st 2015

Not necessarily the best article in the world but some "interesting" facts about the mild weather during December 2015 in the UK.
Our Director, Claire Spillane was asked to comment if this warm spell had had any effect on the business or products. Never one to miss an opportunity to help with the Westermans branding, even though welding equipment, the product or service did not suffer any adverse effects, she came up with something that did!
Read more here, half way down the page and don't be put off by the heading.
---
November 2015
Source: real business
Date: November 24th 2015

Peter Westerman talks about his recent trip to Tehran and why Iran is the next "China" for development potential in this REAL Business article. Every country in the world is going to want to trade with Iran. There's opportunities for everyone – whether you work in electronics or energy.
Real Business has been the champion of UK enterprise for more than 17 years, now the most-read SME website dedicated to high-growth businesses and entrepreneurs.
With a qualified and growing audience through daily news, unique insight and invaluable guides it is an essential resource for thriving businesses, and Real Business is the only title to run a portfolio of industry-leading awards programmes and events with the CBI.
---
Source: Mycustomer.com
Date: 9th November 2015

A nice article written by Cath Everett on social media and content marketing in mycustomer.com.
We were asked to comment on our stategy to maintain our customer presence around the world as we continue to learn and adapt to the trends of the modern, global digital marketing.
---

October 2015
Source: Business Network DNL Chamber of Commerce magazine
Date: October 2015

Leaving a Legacy
What comes first, the family or the nest egg? By definition, an entrepreneur is something of a loner in business.
They have an idea, or a dream, and they start a company taking on financial risks in the hope of profit. They nuture the firm and the growth.
A family-owned business is one in which two or more family members are involved and control lies within a family, often started to provide a secure income for generations. But the lines can blur very quickly.
Westermans International like the Bamford family of JCB are featuring as a sucessful case study.
See more about the Chamber of Commerce, it's services and support in the East Midlands here
---
Source: The Guardian - small business network
Date: 08.10.2015

Exporting to the EU or the US is normally the first port of call for a business looking to move into international markets.
For some, though, the prospect of uncharted territory is too much to resist as they boldly go where others might hesitate, journeying to danger zones where interest is high but then so too are crime, corruption, wild currency fluctuations and tough customs laws.
Peter Westerman, our Buyer talks about some of the benefits and challenges when dealing overseas in this enlightening article in The Guardian.
To view the whole article in The Guardian here
---
September 2015
Source: Raconteur - Business Supplement to The Times and The Sunday Times
Date: 17.09.2015


As exporters of welding and cutting equipment for 25 years, we were delighted when the opportunity arose to discuss our experiences with The Times business supplement; Raconteur.
UK companies can be cautious when it comes to exporting products overseas, be it Europe or Worldwide for various reasons.
We discuss our views on the Nigerian market in particular - how it has been successful for us and some key points of advice for those considering the market. Other companies also share their experiences with issues such as foreign exchage and language to convince us Brits that exporting is a great thing!
You can see the full article in the Racontuer supplement here.
---
July 2015
Source: Leicester Mercury
Date: 31.07.2015
Disruptions at Calais were causing mayhem for our Buying Team. With several large projects in Europe, we had to get teams of engineers into Europe to inspect and dismantle, they get them shipped to our works in Leicester. Tom Pegden from previous interviews knew we conducted imports and exports so called Claire Spillane for the firms take on the situation.
Here is a link to the article in the Leicester Mercury Business Pages.
On our recommendation they contacted one of our local logistic providers Jonen Alpha. They also commented on the situation saying they had one lorry stuck in Operation Stack for 18 hours costing both time and money to the business.
---
June 2015
Source: Leicester Mercury
Date: 30.06.2015

Tom Pegden, Deputy Business Editor of the Leicester Mercury, refreshed by Peter's approached to life's business and pleasure over his lifetime, published this brilliant 2 page article.
Peter Westerman is bounding with enthusiasm. When he's not helping oversee the family business he's cruising around Europe on his BMW RT 1200 motorbike – striking deals with people who want to sell expensive pieces of second hand welding and cutting kit.
He is founder and managing director of the family business, Westermans International, based out of premises off the busy A50 in Groby.
"I applied for a job as a welding salesmen even though I didn't know what welding was.That was 55 years ago, and it's all been sheer luck. I went it alone in the early 60s and went on sales courses and welding courses, although even today I still can't weld. I can't even change a fuse. But I do enjoy talking to people and enjoy the job"

Read more: http://www.leicestermercury.co.uk/8203-Peter-Westerman-80-bikes-Europe-meeting/story-26804372-detail/story.html#ixzz3epD3jG3W

Thank you to Will Johnston for some fab photos of Peter.
---
April 2015
Source: Niche Magazine
Date: 30.04.2015
Peter is once again featured in a local magazine with va-va-voom! Niche is bi-monthly and published a feature on us and other finalists in the Leicester Mercury Business Awards. A creative, fashion, food and business publication promoting the local companies in the area. You cannot get any further away from welding equipment to jazzy handbags and luggage but nice to be in a glossy publication for a change! To read more of Niche click here on page 97.

---
Source: The Leicester Mercury
Date: 21.04.2015
In a special supplement of the Leicester Mercury Business Awards 2015 we featured on page 18 as Finalists in the International Trade category.
Following this the Team attended a superb event to annouce the Award winners. Unfortunately we didn't win but are proud of our Finalists trophy on display at our offices. Over 200 business entered the awards and we were one of 33 finalists. 850 celebrated the cream of Leicestershire business at a glamorous event in the city.

---
Source: The Global Trader
Date: 02.04.2015
Global Trader is an international magazine distributed to a targeted audience with a defined readership in excess of 100,000 businesses. Available in both print and digital format, it is utilised by organisations from both the UK and overseas that have a definitive interest in bi-lateral trade, joint ventures, business partnerships and investment/export opportunities. Find the article on page 39 Westermans submitted here to Global Trader.

March 2015
Source: Tube & Pipe Technology
Date: 10.3.2015
We appeared in the international magazine for the tube and pipe industries, Tube & Pipe Technology published by Intras in the March 2015 edition.
To see more view the whole TPT magazine here on page 12

---
Source: BBC Radio Leicester
Date: 06.03.2015
Peter Westerman, Leicestershire businessman was asked to join presenter Ben Jackson on the Friday afternoon show.
He had to choose some songs and chatted over the hour about his up-bringing, family, business, love of motorbikes and stream trains.
---
Source: MTI Magazine
Date: 02.03.2015
Machinery Trade International's March issue published a piece written by Claire Spillane on trade with Nigeria over the last few years.
This publication is a great source for all of your machine tool suppliers in Europe.
To read the article and the rest of the magazine, click here

---
February 2015
Source: BBC East Midlands – 6:00 o'clock News
Date: 12.02.2015
Westermans expanding global footprint thanks to a special Economic Grant Scheme.
However don't take just our word for it. Find out why the most trusted and objective international news provider in the world says have asked to interview us.
Watch the video below of Peter Westerman, Managing Director in an interview with the BBC East Midlands Today news.
Reporter Helen Astle for the BBC.
---
January 2015
Source: International Sheet Metal Review
Date: January 2015
Link to the latest issue of ISMR here on page 15

---
December 2014

Source: Leicester Mercury
Date 01.12.2014
Local newspaper, The Leicester Mercury featured us with a great article after winning the International Development award in Nottingham. The family business awards are for the East Midlands region and include Leicester, Derby and Nottingham. Read more about our growth in the Welding & Cutting Industry here



---
Source: International Trade
Date: 24.12.2014
We are being asked more and more to comment on our experience of marketing abroad and export sales.
The International Trade site recently published this article on the success, dangers and experience we have trading with Nigeria.
How to make your family business succeed in an International Market. To read the whole article click
here

---

Source: Production Engineering Solutions
Date: December 2014
We were delighted when Production Engineering Solutions wanted to published our news on the Award story in their December digital edition.
Read more here

---
September 2014
Source: Insider
Date: 1.9.2014

The UK's leading regional business-to-business media company who provide news for all sectors in and around the East Midlands including Leicester recently featured the Family Business Awards.
Twenty eight family businesses, leaders and advisers have been shortlisted in the Midlands Family Business Awards 2014.
Read more here