How to
successfully
prep your pipes for the best welding results.
You know the saying, fail to prepare, prepare to fail?! One of the key elements of successful pipe welds is weld joint preparation.
If you want more info on how to weld pipes together, make this your first port of call!
Whether you want to weld steel tube, or are looking at steel pipe welding, the below weld preps will help you on your way.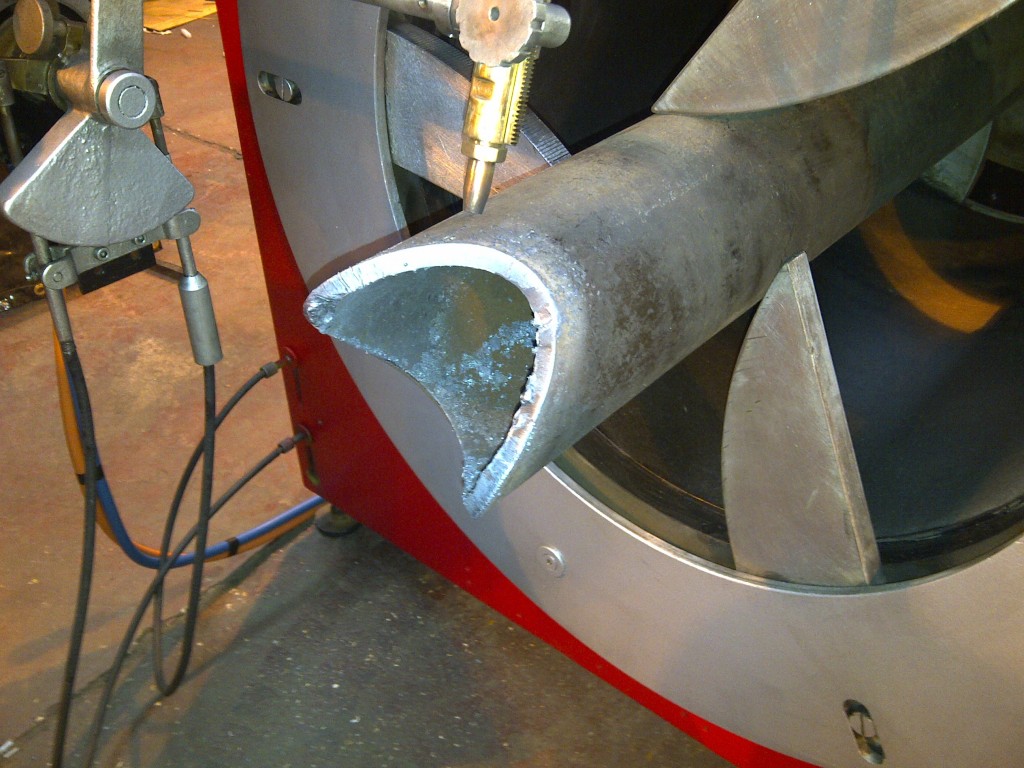 Pipe prepping machines.
When choosing a pipe prepping machine, there are factors that will influence the machine you need.
These include:
Type of prep required (cut or saw, bevel, facing, squaring)
Pipe or tube OD
Material you're working with
Material wall thickness
Clamping mechanism
For example, if you have a large diameter pipe for offshore to weld, this will need a completely different pipe prep tool to, say, thin wall sanitary pipe or tube.
Features including hydraulic clamping and increased torque make pipe prep of large diameters a breeze. While portability of bevelling tools for thin wall tubes is important to use on site for maintenance.
Types of bevel in pipe welding.
Bevelling pipes prior to welding gives you the strongest, best quality weld. Saving time and increasing efficiency.
Types of bevel joints include:
I-type – not technically a bevel, but two pipes "butted together" in parallel
V-bevel – creates a V after bevelling when the two pipes are joined together
J-bevel – in this type of pipe joint prep, the bevel curves at the bottom. Although more difficult compared to a V-bevel, they encourage a more consistent bond.
X-bevel – also known as a double V-bevel, it is based on a single V bevel. However the pipe is welded on both sides, therefore needs to be turned round and repeated on the other side.
Pipe weld prep angles.
Each type of pipe bevelled end requires specific angles for correct preparation.
The standard pipe bevel angle is 37.5 degrees, however there are variations. A single V-bevel angle should be between 40 and 60 degrees, and a double V or X-bevel a repeat of this. J bevels between 20 and 40 degrees, depending on the application.
If you would like more information on pipe welding techniques and processes, click here for an in-depth guide from TWI.