Imagine workpieces that can be set to the best possible welding positions.
Hundreds of man-hours could be saved annually if you invest in a Pema Skymaster welding positioner. We are offering for sale a pre-used APS 750 3 axis positioning table which is capable of tilting and rotating 750kg.
Our machine of the week is due in shortly and we will then provide our own video, but in the meantime watch the manufacturers video to see exactly what you could achieve if you purchased this used Pema Skymaster.
Benefits:
Better productivity by as much as 70% with lifting, rotating or tilting the workpiece
Great ergonomics for the welder, safety and motivation will give them a better quality of work
Germany engineered products are built to last – forever. PEMA products are robust
Fast welding in hand-down position
Precise hydraulic 3-axis movements
Remote controls for all functions
Digital RPM display and self locking gears
We are selling this used welding positioner with 6 months warranty. Our Service Team will ensure all moving parts are checked and tested.
Want a price?
Follow this link to learn more and download the specification sheet which includes the load capacity diagrams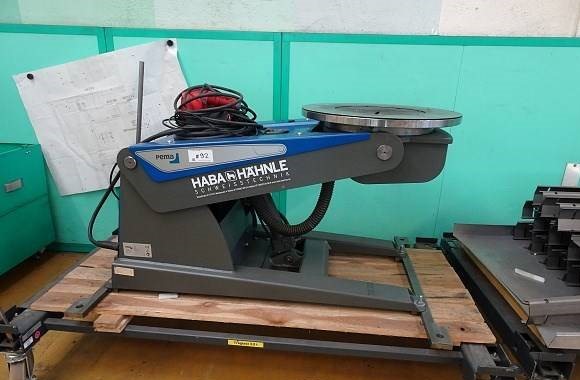 We can competitively ship this welding positioner anywhere in the world. Please ask for a Freight quote.
Machine dimensions
Height min-max (mm) 730-1450
Width (mm) 700
Length (mm) 1580
Weight (kg) 550
You can find every welding positioner we have for sale here and all the PEMA products here.
Want to talk to someone? Then gives us a call as we are more than happy to talk to you about our products and services.