Orbital Welding Applications Tube to Sheet
Buying products to meet demand is always challenging for our Procurement Team.
Market Trends change. Being a Global Trader of such a variety of machinery, the last 6 months we have witnessed fluctuations in many Industries.
If you are involved in orbital TIG welding – are times changing?
Tube to Sheet Welding
Food and Beverage / Pharmaceutical / Chemical/Sanitary Industry
Hygienic requirements and resistance to corrosive media under pressure and temperature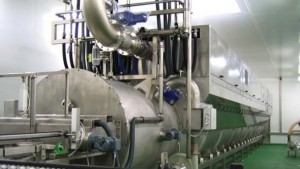 The final product must not be affected by contamination or microbial growth. The orbital welding guarantees:
Reproducible, pure welds for optimum resistance against microbiological influenced corrosion
Smooth welds for easy cleaning to meet the hygienic requirements
Controlled and constant penetration
Minimized heat input in the heat affected zone
Minimized oxidation
Metallurgical superiority
ISO documented weld quality
Gain of time thanks to reduced testings (non-destructive/destructive testing)
Automatic documentation of the welds within integrated quality management systems
Tube O.D.6,0 – 220 mm
Wall thickness0,8 – 3 mm
Material304 and 316 L type stainless steel
Thermal Transfer Equipment / Heat Exchangers
Heat exchangers are widely used in many ways and are seen in many types of industrial, commercial and residential applications. Heat exchangers come in many configurations, sizes and materials of construction. Some of the various types of heat exchangers are shell and tube, plate coil, pipe coil, bayonet and air finned tube.
High productivity with zero default rates
For sterilisation in food processing, heat exchanger fabrication for power generation, air cooler production.
Materials: Carbon – stainless steels and related alloys, Titanium, Zirconium, Duplex.
Pre-used Polysoude  orbital welding power sources and weld heads for Sale from Westermans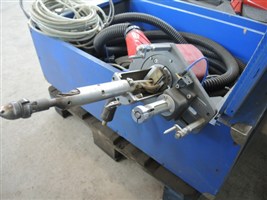 For more details follow link to used Polysoude orbital weld head or Polysoude P6 power supply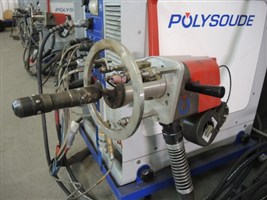 Unique features
Compatible for work with all series of Polysoude power sources: xx4 series without AVC; xx6 and PC series with AVC.
Various toolings are available to accommodate with all existing tube joint designs.
Interchangeable I.D. related, flexible centring mandrels to comply with standard tube tolerances.
Particularly designed for high duty cycle applications by means of high temperature resistant materials and closed loop water cooling.
Endless rotating torch, no cable wrap-up by means of a unique collector to supply the torch with welding current, shielding gas and cooling liquid.
Closed loop regulation to ensure precise, constant or pulsed welding speed.
Encoder for position based control of the welding program.
Return-to-home feature: the electrode gear automatically returns to its starting position.
Accessories and options for particular needs
Flexible centring mandrel for all tube I.D.'s.
Filler wire feeder modules on board (1,5 kg / 4″ spool) or floor mounted POLYFIL (15 kg spool) with adjustable wire guide and liner (wire size 0,8 mm).
Pneumatic prepositioning device to increase handling comfort and therefore quality and productivity.
Various standard torch angles and special toolings are available for all existing tube joint designs and types of heat exchangers.
Purge gas chamber for titanium and inconel, independent from torch shielding gas, reducing purge time and weld oxidation.
Extension cable (15 m).
Dual weld head switch box.
Compact shipping case for transport and storage.
Tungsten electrodes, pre-sharpened.
This product can be used for
Tube Sheet, Tube-Header collector, Internal Bore welding
To see the whole range of used and refurbished Orbital welding equipment for Sale please view our Stock at Orbital Systems
Got something to sell? We buy Welding and Cutting equipment from around the world.