Water jet cutting makes light work on virtually any material.
It's hard to believe, but a tiny jet of water less than a millimetre in diameter, can have the force to cut through 6 inches of solid granite.
Whilst also delicate enough to cut glass and be controlled precisely enough to cut virtually any shape in many other materials.
The amazing revolution in this technology means that cutting with a water jet is now one of the best industrial cutting solutions. Benefitting many machining, engineering and architectural design challenges.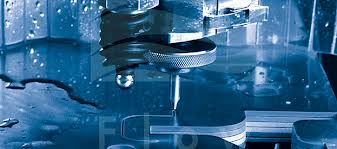 The Process.
Essentially the same as water erosion found in nature, but accelerated and concentrated by orders of magnitude. It is often used during fabrication or manufacture of parts for machinery and other devices.
It has found applications in a diverse number of industries. From mining to aerospace, where it is used for operations such as cutting, shaping, carving, and reaming.
The Benefits.
A uniquely accurate and powerful process, a waterjet facilitates the cutting of the widest range of materials and thicknesses.
Offering a rapid transition from drawing to finished part, the benefits are many and varied.
High accuracy and edge finish often eliminates the need for secondary surface finishing in the majority of applications.
Being a cold process, there are no heat affected zones, hardened material or material stresses.
The process also leads to small diameter, highly accurate kerfs. This ensures that the clean, finished products can be manufactured in a way that might not be possible with other processes.
Versatility.
As well as being ideal for both short and long production runs, waterjet cutting is also ideal for prototypes. Products still in development can be quickly and easily created.
Where second generation prototypes are needed, these can be turned round quickly and at less expense. Compared to when the product has to be sent back to the planning stage.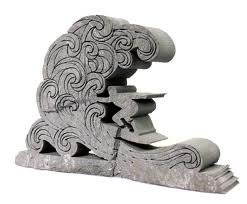 Equipment Types.
Often, two systems are available if you are looking for a waterjet cutting company. These are "Pure Water" and "Abrasive".
Abrasive – Garnet (very fine sand) is added to the pressurised water creating a Jet 1mm Diameter. Abrasive water jet cutting is used for metals, plastics & stones.
Pure Water – No garnet is added to the water, resulting in a very fine pressurised jet of water just 0.1mm diameter. Pure water is used on soft materials such as rubber, foam, and carpets.
Equipment Capability – From small, entry-level machines, through to large format multi-head machines there are a variety on the market. Many British or European made, offering accuracy, reliability and ease of use as standard features.
Typical Materials.
A selection of materials that can be cut with a water jet cutting machine include:
Hard materials such as:
Aluminium, Brass, Copper, Mild steel, Stainless steel, Titanium, Tool steel
Soft materials such as:
Acrylic Foam, Nylon, Polypropylene, Rubber
Brittle materials such as:
Carbon Fibre, Ceramic, Glass, Granite, Kevlar, Marble
Water-Only Cutting.
Water-only cutting is a great alternative to many batch production methods. Including, oscillating knife production and the traditional method of cutting with costly tooling.
Due to the diameter of the jet, this process is perfect for producing intricate items such as flooring displays, signage and decorative panels.
Key benefits of water-only cutting:
Creative designs cut without discolouration to cut edge.
Larger designs can be cut in sections.
In-house design service taken from your artwork or computer file.
Gasket and insulation materials profiled without tooling costs.
Thick foam and rubber cut with parallels sides.
Prototypes to batch production quantities easily accommodated.
Pre-printed materials cut to minute intricacy.
Flexible materials supported on a sacrificial base to ensure accurate cutting
Time to Save Money.
Abrasive water jet can profile cut virtually any material, therefore it is a very versatile cutting technique. Many service companies can offer High, Medium and Low quality cuts to suit your budget.
Versatility of the water jet allows it to be used in nearly every industry.
Cold cutting.
There is no heat input with water jet cutting. Aluminium, stainless steel & mild steel can be cut without warping or distortion of parts. Plus, heat affected zones associated with laser & plasma are eliminated. Cut edges are not hardened by water jet, so you can tap holes and machine edges straight away without blunting or damaging your tooling.
Water jet finish.
Water jet can leave an excellent crisp quality cut, often with a burr free finish – unlike laser and plasma. Which can leave sharp burrs and slag.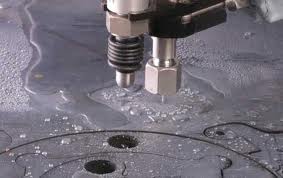 Productivity & Less wastage.
Often, production laser cutting software tightly nests your parts on the parent material. Thus passing on substantial material cost savings.
It is also faster and more cost effective than machining, CNC routing and EDM.
Also, your scrap material does not end up on the factory floor as swarf, and can be re-used for other parts.
Tolerances.
Tight tolerances of less than +/-0.1mm can be achieved.
If you require a higher tolerance for your application, consider water jet for cutting away the bulk of the part, then finish with a minimal amount of machining. This is a real cost saver, especially with thicker materials.
The Engineer recently released an article on Water Jet cutting, written by a profile cutting service company in Yorkshire.
This method of cutting has not changed greatly in the last 10 years, however this is due to the fact that they can and have always been able to cut ANYTHING!
If you are considering a new or used cutting machine, please call us to discuss your requirements. Or search our comprehensive website for current machines available for sale today.
We can supply refurbished oxy fuel and plasma cutting machines very competitively with a parts and labour warranty to give you peace of mind.