We've recently been advising on new welding equipment for Thomas Pinzl and his company Water Works.
Thomas specialises in underwater welding and we were fascinated to hear more about this trade, which is often referred to as one of the world's most dangerous! He agreed to take part in an interview so we could get a glimpse inside his world.
Take it away Thomas!

Tell us a little bit about yourself – where you're from, hobbies etc!
My name is Thomas Pinzl. I live in Hittnau, a small town in the countryside; in Switzerland. I am 43 years old, married and have a three year old son. My hobbies and leisure activities always revolved around art. I was always fascinated by technology. So it happened that I learned the technical profession of designer/illustrator. After that, I attended the Engineering School in Zurich and studied mechanical engineering.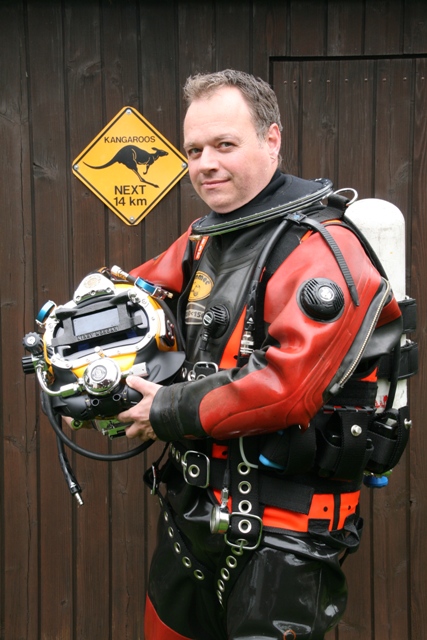 Could you tell us a little about your career so far?
Diving was always my childhood dream. I received my first proper scuba dive training at the age of 14.
From then it was a steep climb, I could not get enough of training! So I now have over 29 years of diving experience.
At the end of the nineties I had working as a professional diver for five years in the Swiss lakes. Here I gained my foundation for professional diving and could learn all the skills. A year ago, I founded my own engineering firm for diving – and blasting works; – called Thomas Pinzl – WATER-WORKS.

How did you get started in underwater welding? What attracted you to the profession?
Welding work fascinated me since my training as a mechanical draftsman. So I already learned about it in my training on the engineer school. I wanted to learn underwater welding also. Today with modern technology, it is easily possible to perform high-quality welding seams underwater.
The underwater welding is a bit more complicated and difficult. You don't always get a direct line of sight with the weld seams; so it takes some practice to get good quality welds. It is precisely this challenge that was and still is the biggest in underwater welding. It is also still a challenge to be even better.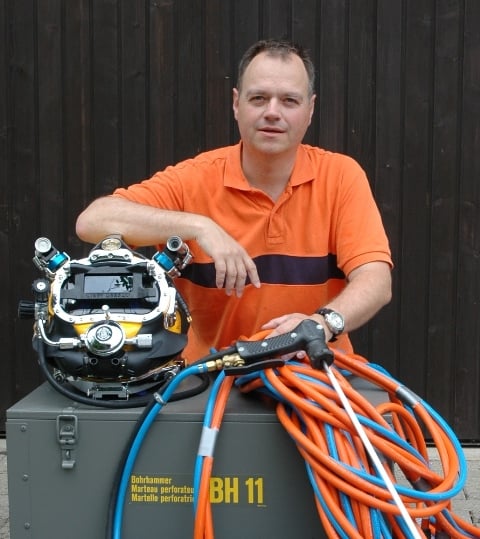 Underwater welding is thought to be one of the most dangerous jobs in the world – do you think this is true?
Not necessarily. Life itself is already dangerous.
I worked for many years as a paramedic and came to realise again and again that all life is dangerous. Every day, all things can be dangerous.
The most important thing in professional diving works is generally the serious preparation, reputable training and above all to never lose respect of the danger when you are in the water. This is even more important when underwater welding. With prudent preparation, I can reduce the risks to a minimum.
Is there a most dangerous job that you have worked on?
I try not to rank the work in terms of how dangerous it is, so that I do not narrow down the contracts I can work on. The most important thing to me is that the customer is satisfied with my work. If so, then both me and my team are happy.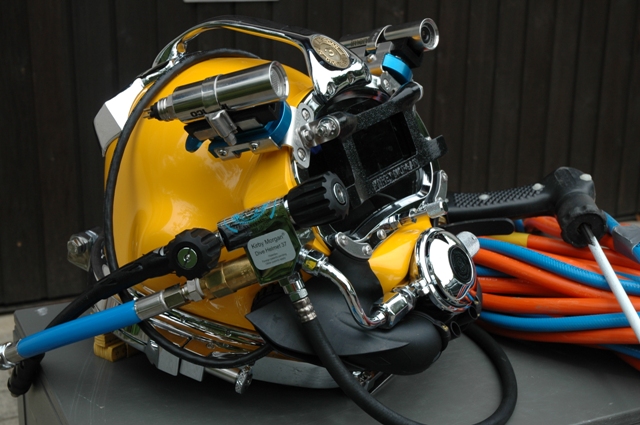 Do you have a favourite project that you have worked on?
River power stations are definitely my favorites, as they are a real challenge. As an engineer I used to work for a large company who built hydropower plants. I primarily constructed pressure lines and turbine wheels. So I still have to this day a great fondness for hydroelectric plants.
Does the job involve a lot of travel?
We work primarily in Switzerland. We have many lakes and rivers here. Traveling is unfortunately a necessity in the business, because we have to work at customer sites. Of course we also have time to work in our engineering office at our own location.

How does the work you do affect the equipment you use?
All our tools must of course be suitable for underwater work, be it pneumatic or hydraulic tools. The proper maintenance of our working tools, including diving equipment is very important. The reliability of our equipment, along with physical fitness, are the most vital things. Without functioning equipment, we can not do our job.
What are your plans for the future?
We plan to expand our young company. Our material particular – and machinery, we would like to keep expanding. We also need to purchase additional vehicles, as well as a larger and more powerful alternator. Of course we also look forward to our new welding equipment ordered by Westermans International in Leicestershire. We have recently received a XMT350CC/CV Miller welding machine, which will support our work in underwater welding a great deal.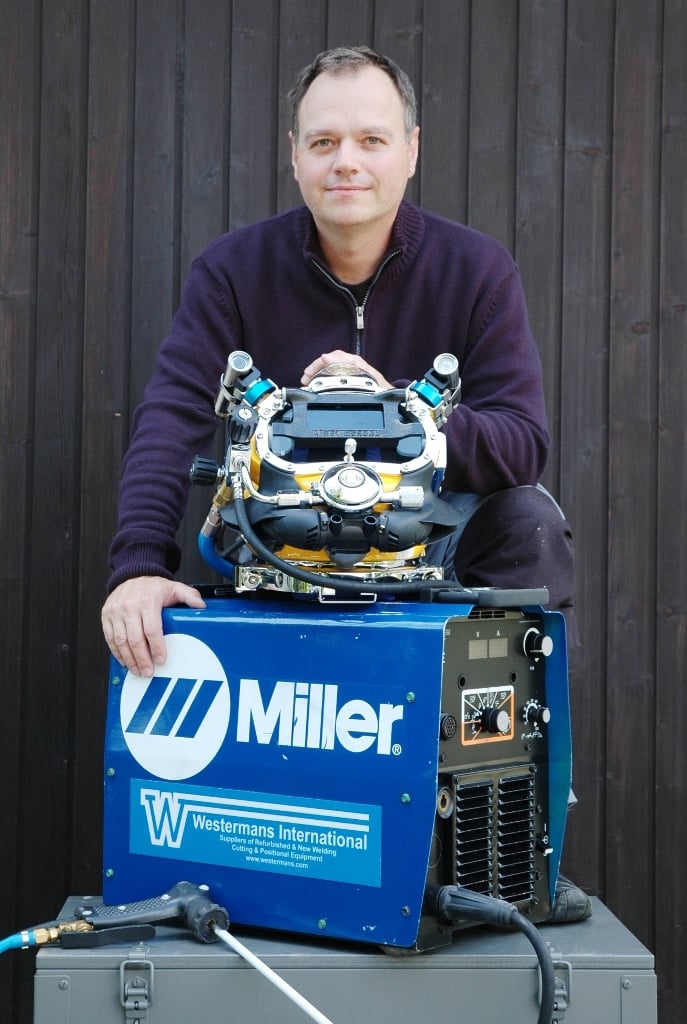 Commercial diving and underwater welding is a teamwork. Our new team member has arrived. Thanks to Westermans International.
The further acquisition of customers is of course still at the forefront of our future. Just as we want to make the existing customers happy and want to receive future projects from them.
We still hope to take on many more exciting underwater projects.
What advice would you give to people looking to get into underwater welding?
My main advice to anybody would be to train and prepare seriously. It is also important not to scrimp on materials. In the end, you always have to invest sufficient money in your technique and equipment.
Thank you so much for joining us Thomas.