Finally some positives coming from the British Steel Industry…
BAE are producing the first 3 of 8 Navy Type 26 frigate vessels, using 4000 tonnes of steel in the process, of which 35% will be British from Bradford's Dent Steel Services.
The frigates will be manufactured at BAE's Glasgow shipyards, one of the biggest defence deals in decades and will guarantee work across the shipyard's and supply chains for years to come. The first Type 26 is set for delivery in the mid 2020s.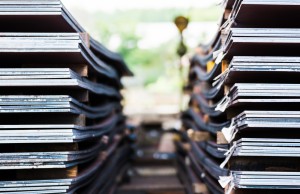 The rest of the steel will be coming from Sweden, which along with the UK can meet the very specific technical specifications required for these complex warships.
A steel cutting ceremony will take place next week at the Glasgow ship building base.
Big infrastructure projects like this are vital for the regeneration of the UK steel industry following the recent crisis that cost thousands of jobs. Various contributing factors included decrease in global demand, competition from China and rising industry overheads such as energy costs and climate change.
This move in the right direction will sure be a welcome sight to many, allowing BAE and British Steel a sigh of relief for the short term, with a platform to improve on.
Click here for the full article from the Telegraph.