You may need to buy a welding machine only for a small project but that doesn't mean you should compromise on quality.
Careful selection can mean the difference between a product that guarantees safety and one that does not.
Top Tip
Ask your welder first.  He/She will know what they need AND what brands is preferred. In the long run this will be the most cost effective route. Welding is a specialised field of its own and needs welders to be certified and licensed along with the end product to meet legislation.  Falling under metal fabrication, it's no wonder skilled, experienced welders are so sought after, even if the job to be performed is small volume and not high priority.
So, you need a welding machine?  After a cursory search you find that there are masses on offer from many local and not so local suppliers. Which to pick? All claim to offer free delivery or £10 off your next order.
To narrow the list, stick to welding companies that offer the service you need such as a choice of new and refurbished equipment. Specification will then not be compromise.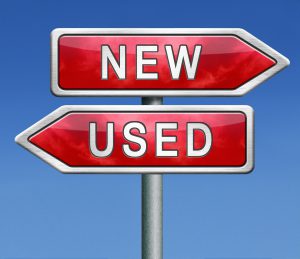 If the project relates to the aluminium industry, the components to be joined will more often than not be TIG welded. A much more skilled welding process than MIG and needing specialist ac/dc technology.
If you are involved in the mining industry, for instance, this won't be of much help you will need a heavier duty MIG welder with synergic or pulse to cope with thicker materials and with a generator to work off site.
Now that you've narrowed down the choices, it's time to find out if these suppliers are selling brands which have made use of the latest or most trusted technologies. There have been advances in welding so firms that buy the latest or the best practices and equipment will be able to produce better results.
Little Time
Unless you have knowledge of the latest in welding equipment, to save you endless time phone and ask Distributors what they consider to be the best technology for your budget. For example, digital controlled GTAW power sources have gained popularity, new this might be not affordable, so you might want to consider purchasing a pre-used welding machine. Of course, not all advanced technologies are dependable so it's important if you have time to research into those that are used by leading welding companies. Agents tied to just one manufacturer, could be restricted in supplying you the perfect welder for the project.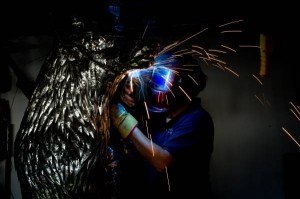 The next area to examine is environment. In the food processing and pharmaceutical sector welding is such a precise job subject to numerous variables, a lot can go wrong. The welding area should, therefore, be devoid of contaminants and elements that threaten the precision and quality of work Orbital GTAW pipe welding.
Good, Bad and Ugly
When looking for a welding and associated equipment make a list containing at least three manufacturers. This will help make the selection easier. A quicker way of going about it is to consult someone for a recommendation. With everything there are good and bad machines on the market.
Buying welding equipment is a very personal choice. In fact most of the distress calls we take are from welders who have not been given the right advice or the welding equipment bought was based purely on costs and the user was not even asked.
Most of the distress calls we take are from welders who have not been given the right advice or the welding equipment bought was based purely on costs. If we can help you with impartial advice gained over 50 years, please feel free to give our Team a call.