The demands on production and manufacturing in the metalworking industry are at an all time high.
Be at your most profitable with these automatic girth welding machines.
Our machine of the week comes in the form of some automatic girth welding machines from Koike. Complete packages ready to weld with Lincoln submerged arc welding equipment fitted. They are in as new condition and would make a great investment for a company looking to upgrade their production facility.
Package consists of:
Koike AGW-I/P girth welding carriage
Lincoln Electric DC 1000 submerged arc welding power source
Lincoln Electric NA-3 submerged arc welding head
Flux recovery system
These packages are available in as new condition, as such are offered with a 6 month warranty package as opposed to our standard 4 month plan.
They are also available for UK rental on either a short or long term basis (minimum hire period will apply for short term hire).
This type of system was manufactured for increasing productivity in the construction of bulk storage tanks and vessels. These include those made for LNG storage, oil, flour and grain etc. and are a solution for in field welding applications, producing horizontal welds to X ray quality.
With speeds up to 20 times faster than the alternative manual welding solution, these automatic girth welding machines can cut welding speeds by up to 40%.
Want a price?
Click here to make an enquiry, or give the team a call on +44(0) 1162 696941.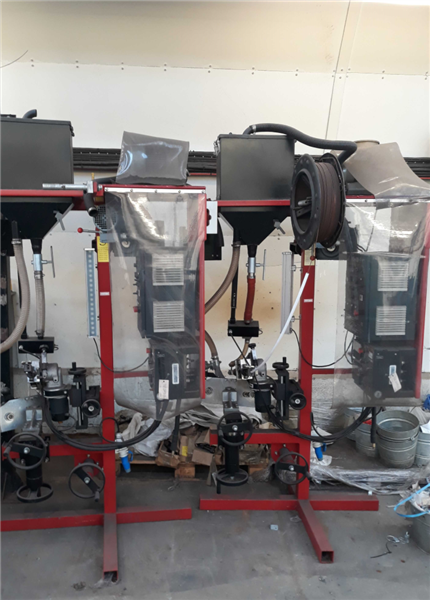 We can also handle delivery and offloading if required, just provide your details when making your enquiry and we can get a price for you. Alternatively collections are welcome if you have your own transport.
We have a variety of submerged arc welding systems available, so if this isn't quite what you're looking for, click here to check out all stock.
Alternatively give us a call and we will be more than happy to offer advice on any of our products or services. Our contact details can be found here.